Kim Kardashian: Latest Sightings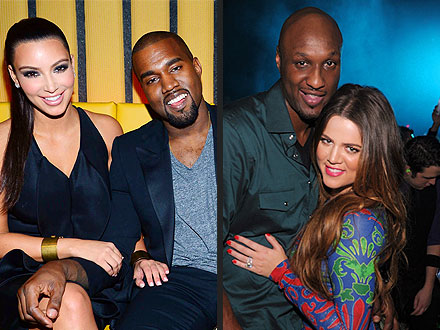 The Kardashian sisters are staying drama-free in N.Y.C.! Kim, a pregnant Kourtney and Khloé Kardashian stepped out for a family meal at New York's Hurricane Club with their significant others – Kanye West, Scott Disick and Lamar Odom, respectively. And Rob Kardashian didn't miss out on the festivities at the Polynesian-themed eatery, either.

"They all seemed to be in a very relaxed, calm mood," a source says of the large group, which also included Kelly Osbourne. The group shared an array of appetizers (known as "Pupu") and cocktails, including one drink for the group that was served in a watermelon. "It seemed like a nice family dinner to start the week."

According to the source, at various points throughout the evening, they would all get up and pose for their own photos. Kim and Kanye were smiling together, and he doted on her from his seat at the head of the table. Khloé and Lamar, who just announced they were taking a break from their reality show, were more subdued but still seemed to be having a good time together. Says the source: "[They were] sitting close – whispering."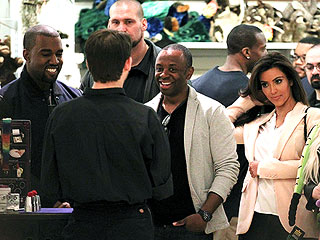 Kim Kardashian, 31, and Kanye West, 34, seem to be savoring their time together in the Big Apple with a whirlwind of dates.

Their Manhattan romp continued Thursday night when Kardashian, stunning in sky-high black heels and a creme-colored blouse, dined with the rapper and three friends, including makeup artist Joyce Bonelli, at Cafeteria. Looking happy together at the trendy Chelsea eatery, they shared a plate of fried chicken, waffles and macaroni and cheese.

"They entered through a secret door and dined in Cafeteria's brand new [private dining room] to have some privacy," a source tells PEOPLE. "Kim and Kanye sat together, and she kept taking pictures of him on her cell phone. It was cute."

The source adds: "They had fun, but were very low-key."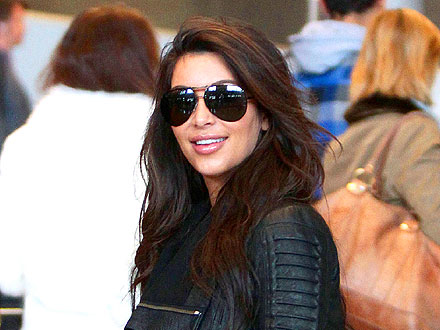 She may be in town for Paris Fashion Week, but Kim Kardashian had her priorities straight after touching down in the City of Light: the starlet headed to the flagship Hermès store before even checking into her hotel. After her brief shopping trip, it was off to a studio for a quick pop-in and then, finally, to her hotel, where she got settled before scoping out the runway shows. – Peter Mikelbank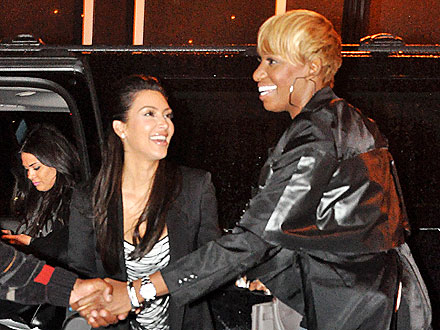 Kim Kardashian, in Atlanta filming a guest appearance on the Lifetime's Drop Dead Diva, was spotted having a late dinner with her assistant and Real Housewives of Atlanta star NeNe Leakes.

The trio tucked into a visible booth in the center of Midtown's newly opened STK Atlanta, sharing orders of tuna tartare, shrimp "Rice Krispies" and iceberg salads, a source at the restaurant tells us.

Kim, dressed casually in a black blazer, white T-shirt and sky-high black Christian Louboutin stilettos, later Tweeted about her meal, writing, "Just wrapped my 1st day on set n ATL shootin Drop Dead Diva! gettin ready 4 dinner wit my favorite housewife." – Jennifer Bradley Franklin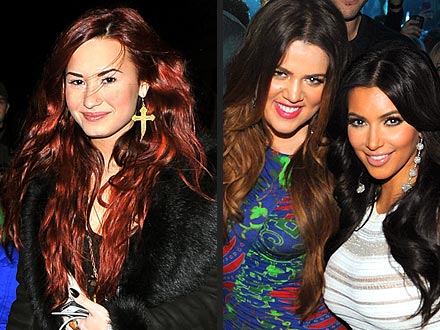 Newly single Demi Lovato popped by Beacher's Madhouse at The Roosevelt Hotel in Hollywood Wednesday, grabbing a seat with pals Kim and Khloé Kardashian. The starlet was really into the stage shows, and sang along with the house auto-tune band, Pop Shop, as they played Nicki Minaj's hit "Superbass." The singer didn't seem to mind when ex Wilmer Valderrama arrived at the club, and looked on as the Kardashian sisters hit the stage when the DJ blasted the latest Jay-Z and Kanye West hits.


Hotels & Travel
Los Angeles, CA
to my to do list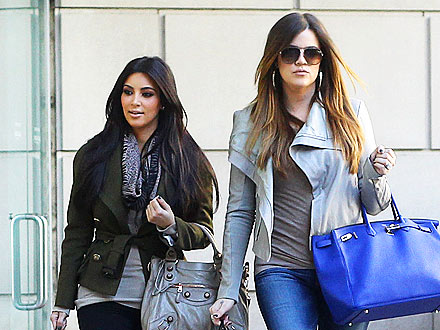 Kim and Khloé Kardashian shared lots of sisterly bonding – and reality show filming – in Dallas. The two started their day with lunch at Palomino downtown with cameras following them. "They wanted it to be kind of low-key," a source at the restaurant tells us.

After their meal, they headed to Stanley Korshak, an upscale department store, for some shopping. A source at the store called their visit a "fun surprise. They're lovely, and we really enjoyed having them in the store."

Next up: a stop at the Dallas World Aquarium, where Khloé posed near the leopard exhibit.

The sister ended their evening at the Dallas Mavericks game, where Lamar Odom scored a season high 15 points against the Phoenix Suns. – Darla Atlas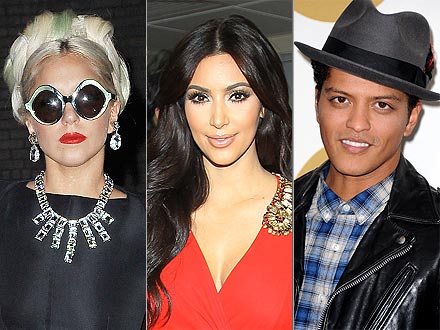 It seems Sin City is the place to be this New Year's Eve.

Celebrities like John Legend, Guns N' Roses and members of the Kardashian family are set to ring in the New Year on the Las Vegas Strip. Across the country, Lady Gaga will kick off the countdown to midnight in New York's Times Square.

But that's only a taste of all the stars toasting the arrival of 2012. Other celebrity New Year's Eve Events include ...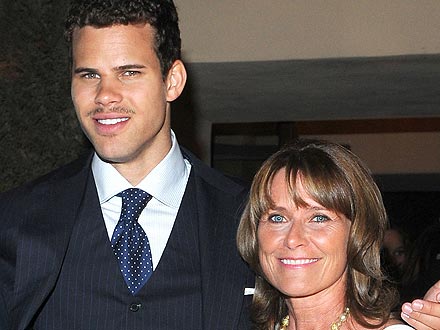 Kris Humphries may be in the midst of an annulment, but the NBA player stepped away from the drama, taking mom Debra to the "Building a Healthier Future" conference in Washington, D.C. "He and his mom loved being there," a source with the conference tells PEOPLE. "He was really proud to share the experience with her." Humphries, who has his own foundation committed to fighting childhood obesity, was there to educate himself on the issue. Wearing a business suit, the basketballer shook hands, signed autographs and even posed for photos with other conference-goers. "The grown women in the ballroom were [like] little teenagers at a concert," the source jokes. – Jennifer Garcia
Star Hot SpotsWhere Celebs Play
More Photos
Advertisement
Check in like a superstar!
Al Fresco Fun
Enjoy the outdoors at these star-loved spots
The most buzzed about stars this minute!