Zac Efron: Latest Sightings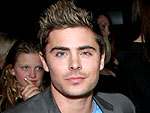 Zac Efron is still taking in Chicago's club scene – and enjoying plenty of champagne! The actor and six male pals headed to the Paris Club's upstairs lounge, Studio Paris, for a set by DJ Kaskade, while a parade of Dom Perignon Luminous bubbly was delivered to their table throughout the night. The actor and his crew stuck around until closing time: 2 a.m. – Jennifer Garcia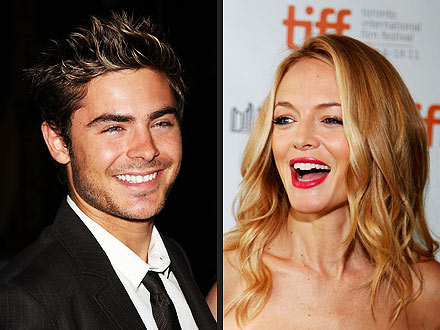 Zac Efron and Heather Graham are in Chicago to film the new movie Heartland – but the costars got an unexpected treat when they hit up Board Room, a new nightclub: a 15-liter bottle of Armand de Brignac champagne. The gift, courtesy of bar patron who had already tallied quite the bill, cost $100,000. After gifting them, he invited the actors over to share the bubbly and, in fact, the new friends stuck together, drinking until 4 a.m. – Jennifer Garcia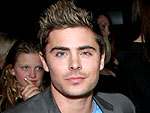 Enjoying the summer weather, Zac Efron joined two friends for a three-hour meal on the patio at Chicago's Tavern on Rush. The actor kept a low profile, but indulged starstruck fans by signing autographs and posing for photos.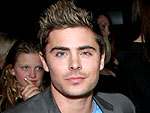 Zac Efron had anything but a quiet Sunday night in Chicago: after a late dinner, the actor stopped in for a drink by the bar at Sunda before heading over to the Underground for the club's weekly dance party. Efron held court at a table near the deejay booth – but soon moved to the dance floor, where he got down to a five-minute medley of Michael Jackson tunes spun by DJ Rock City.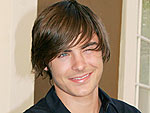 Zac Efron got comfortable with a cocktail while partying at Trousdale in L.A. with friends. At one point, a group of girls approached the table, and the actor offered them all drinks, eventually focusing his attention on one woman in particular. The two looked quite friendly, though not overly affectionate, as they caught up. Says an onlooker: "They just seemed into each other and really comfortable."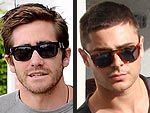 Guess they have similar taste! Jake Gyllenhaal and Zac Efron bumped into each other outside the Solstice Sunglass Boutique in New York. According to a source, the guys both tried on the same shades while shopping separately. Gyllenhaal was there first and was soft-spoken and friendly while browsing the frames, the source says.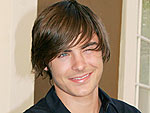 Zac Efron took a night off from filming The Lucky Ones to grab dinner with a male pal in New Orleans. The pair visited Morton's the Steakhouse, where they split an ocean platter and dined on Porterhouse steaks and grilled asparagus. "They were discussing how much they enjoyed being in New Orleans, and seemed to be in great spirits," an onlooker tells PEOPLE.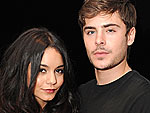 Meanwhile, in L.A., Zac Efron and his girlfriend Vanessa Hudgens feted the actress's father on his birthday at Morton's the Steakhouse in Bubank, Calif. The group shared lots of laughs over their dinner, which ended with a birthday cake and a "Happy Birthday" serenade. According to a source, "the group couldn't have been nicer."
Check in like a superstar!
Shop like a Star
The most buzzed about stars this minute!