Shopping: Latest Sightings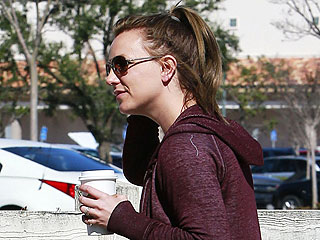 Chic ... or cheesy?

After visiting a Target in Westlake, Calif., Britney Spears was apparently feeling très artistic.

On Saturday, the pop star, 31, popped by an artist's roadside shop in the Target parking lot, the Daily Mail reports.

Dressed in a purple sweatshirt, blue sweatpants and sneakers, Spears clutched a coffee cup as she spoke at length with the artist about his work. After perusing the paintings – which were set up just a few feet away from a Party City – she ultimately picked up a large oil painting depicting a Parisian street scene.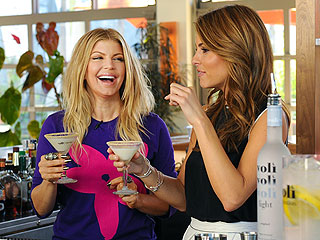 Fergalicious!

Fergie was joined by her mother and a handful of friends when she stopped by The Grove in Los Angeles to make Voli Light vodka cocktails with Maria Menounos last week.

"It doesn't even taste like there is any alcohol in here!" Menounos said after taking a sip of her Créme Bru-LOW cocktail.

While enjoying their drinks, the Extra host grilled Fergie about her next album.

"Fergie talked about she's taking some time to just be 'her' and get inspired that way," an onlooker tells PEOPLE.

Before they said goodbye, Fergie complimented Menounos on her abs and physique. They also shared a laugh and parted ways.
– Melody Chiu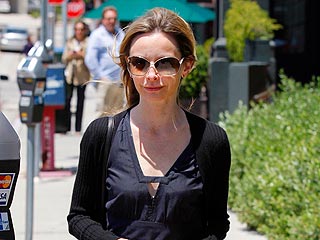 Isn't that sweet?

Calista Flockhart took son Liam to the newly opened Dylan's Candy Bar at the Farmers Market at The Grove in Los Angeles on Sunday.

"She wasn't wearing any makeup and looked flawless," an onlooker tells PEOPLE.

Dressed casually in jeans and a loose-fitting floral top, the Brothers & Sisters actress happily watched Liam stock up on treats like Berry Blue Sour Belts and Pucker Powder.

Meanwhile Flockhart made her own small candy bag that included white chocolate-covered pretzel balls.

"She seemed happy and was enjoying watching him have so much fun," the source adds.
– Jennifer Garcia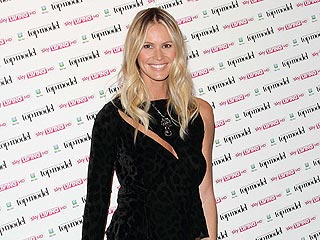 "The Body" won't quit!

Elle Macpherson was spotted shopping Tuesday at Sofia Bananabeat Boutique at the Malibu Country Mart.

The 48-year-old supermodel – who recently posed in a bikini for the first time in six years – told staff she was "on a mission to find a 10-year-old girl a special gift" so she wouldn't be shopping for herself.

But once she discovered a pair of One Teaspon cut-off shorts, she couldn't resist.

"I love these, but could I wear them?" the mother of two asked staffers.

The staff at Sofia Bananabeat Boutique assured the lingerie mogul she could pull anything off and she stepped into a fitting room.

Macpherson soon emerged, took a look at herself in the mirror and said, "These are great, I'll get them!"
– Jennifer Garcia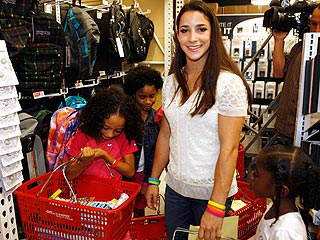 Would her gold medals go with her wedding gown?

Three-time medalist Aly Raisman received a really sweet proposal while signing autographs at Office Depot in Los Angeles on Friday.

A fan jokingly asked for the 18-year-old gymnast's hand in marriage – with a Ring Pop!

"I'll take the Ring Pop!" Raisman smiled as she responded.

Another young gymnast told the Olympian that, just as Raisman did at the London Games, she too had won a gold medal for her floor routine during a competition.

"Me too! High five! Good luck!" Raisman replied.

Besides meeting fans, Raisman also helped children from a Los Angeles-area charity shop for back-to-school supplies and get excited for the new school year.
– Melody Chiu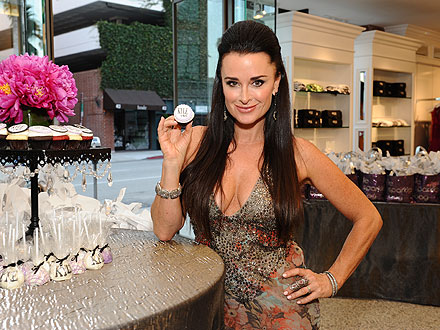 Kyle Richards was in celebration mode recently, as she opened her own boutique, Kyle by Alene Too, in Beverly Hills.

Joined by fellow Real Housewives of Beverly Hills co-stars Taylor Armstrong and Lisa Vanderpump, Richards's big opening was filmed for their hit Bravo show.

At the lively fête, guests munched on tasty treats from Sweet E's Bake Shop and cocktails from the open bar.

An onlooker tells PEOPLE, "Kyle and her co-stars chatted away and seemed to be in good spirits, while they snacked on cupcakes and cake pops that were decorated like the logo of Kyle's store."
– Dahvi Shira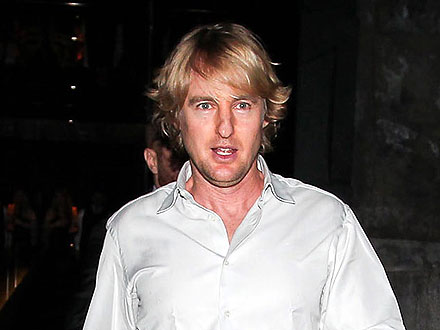 In town filming The Internship, Owen Wilson made the rounds through Atlanta on Saturday.

Starting out at Perrine's Wine Shop during the afternoon, the actor and a small group of pals browsed the store's extensive French wine collection.

"Owen was dressed like an L.A. surfer, wearing shorts, a T-shirt and a trucker hat," a fellow shopper tells PEOPLE.

That evening, wearing the same ensemble, Wilson popped into Ecco, where he munched on the eatery's signature dishes, including fried goat cheese, a honey and black pepper appetizer and a big bowl of homemade pasta.

"He's practically tried the whole menu," an employee at the restaurant says of Wilson, who apparently eats there regularly when he's in town. "He's always pleasant to staff."
– Jennifer Bradley Franklin
Check in like a superstar!
Shop like a Star
The most buzzed about stars this minute!