Shopping: Latest Sightings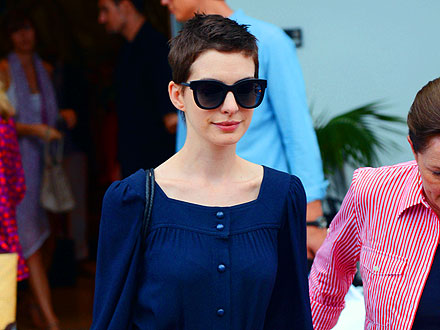 No need to purloin pearls and diamonds like her Dark Knight Rises alter ego, Catwoman – Anne Hathaway's Friday shopping spree in Miami was entirely on the up-and-up.

Still sporting her super-short haircut for her role in the upcoming movie adaptation of Les Miserables, she indulged herself at the luxe South Beach boutique The Webster, where she bought a cardigan sweater and her very first Azzedine Alaïa dress. The actress, 29, was accompanied by her lovey-dovey fiancé Adam Shulman, legendary fashion designer Valentino, and polo player Nacho Figueras and his wife Delfina Balquier.

The night before, the group had been out celebrating Valentino's surprise 80th birthday at The Setai South Beach Hotel. Hathaway's plus-one that night was her mom, Kate McCauley Hathaway – part of an early Mother's Day gift, according to a New York Post report. Definitely good-girl behavior.
– Becky Randel and Michael Y. Park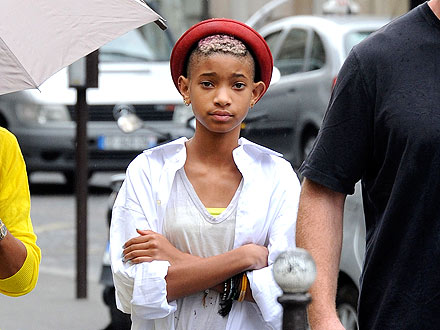 Willow Smith managed to squeeze in some shopping Friday while in Paris with her parents for the Men in Black III premiere.

Shortly after arriving in the morning from Tokyo, the singer/actress took off from her hotel and made a beeline to a nearby Cartier boutique, according to several eyewitnesses. Dressed in black leggings and a white T-shirt, Willow, 11, who was accompanied by a nanny, spent more than an hour inside the shop.


– Peter Mikelbank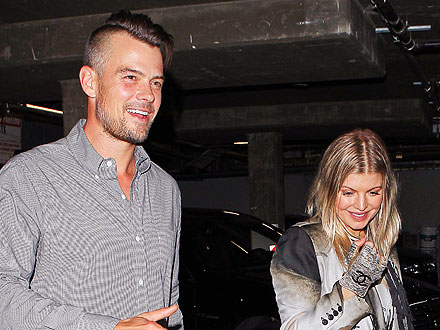 Are they redecorating?

A solo Josh Duhamel was spotted shopping for a new bed at EdenLA Furniture & Interiors in Brentwood, Calif., and he wasn't going incognito: Store personnel noted that the 6'4" actor was rocking a cute faux-hawk haircut and "a perpetual smile."

Said an onlooker: "He looked taller in person."

Two nights later, the actor shared dinner with wife Fergie, who's praised his cropped do before, at Wolfgang Puck at the Hotel Bel-Air. The two enjoyed a romantic evening together, and Josh sipped on one of the restaurant's signature cocktails while Ferige drank a glass of wine.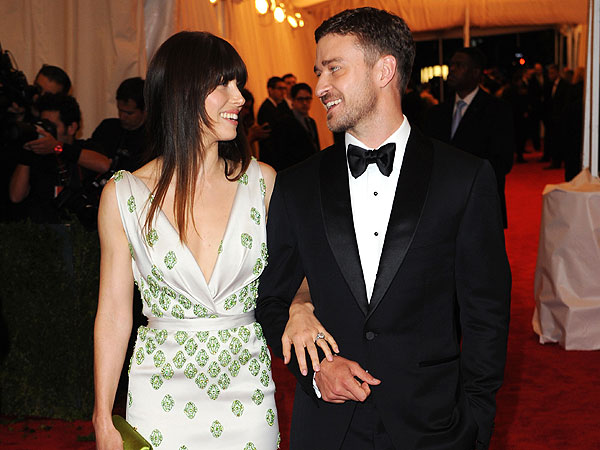 Before their glam night out at the Met Gala, Justin Timberlake and Jessica Biel scoped out some accessories.

Stopping by jeweler Eli Halili in New York City's SoHo area, the couple "spent over a half hour" in the store, an onlooker tells PEOPLE, adding that they worked with the jeweler and picked out ancient rings, precious stone necklaces – and even tried on wedding bands.

"They definitely seemed fond of each other," says the source. "They were extremely personable, comfortable and relaxed. They weren't holding hands or anything, but they just seemed comfortable with each other."

The engaged couple left the shop with a 24K gold ring and two necklaces, totaling almost $7,000.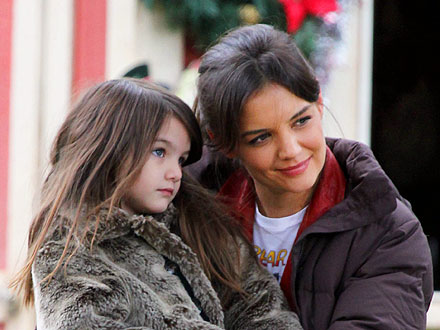 Katie Holmes and Suri Cruise seemed to enjoy a laid-back morning at a flea market in Milford, Conn., on Sunday.

The mother-daughter duo arrived at 11:30 a.m., making it just before closing with a woman who appeared to be a nanny.

"They were really cute together," an onlooker tells PEOPLE. "Suri was pointing things out, saying, 'Look at this, mommy,' and Katie said, 'Oh, yes, that's great!' They seemed really happy."

Holmes, who looked just like any other mom casually strolling around the market, was dressed down and "seemed very relaxed," the source says, adding that she picked up a picture frame from a vendor and was showing it to the woman who accompanied them.
– K.C. Baker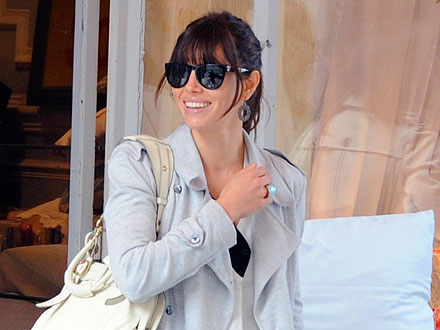 Hanging out with a pal in the SoHo section of New York City, Jessica Biel popped into Cosabella lingerie boutique over the weekend.

"She didn't come into the store looking for anything in particular, but she purchased an assortment of bottoms," a source tells PEOPLE, explaining that she left with g-strings, thongs and low-rider bikini undies.

"She was super nice and couldn't have been sweeter to the staff," the source says, adding that she chatted with fiancé Justin Timberlake on her cell phone while she was in the store. "She was ridiculously gorgeous in person."
– Jennifer Cress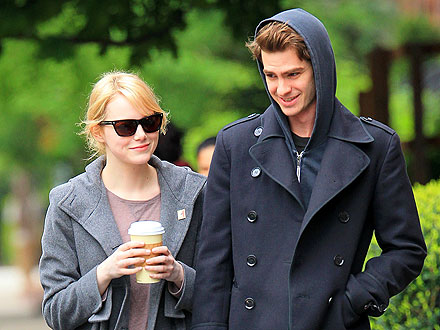 A fan of Fresh skincare, Emma Stone recently brought beau Andrew Garfield into an N.Y.C. location to try the beauty line's Sugar Lip Treatment to help with his chapped lips.

"They were holding hands and were very affectionate," an onlooker tells PEOPLE. "They were very nice to the sales team. Emma was enthusiastic, bubbly and excited to help with Andrew's dry lips."

Stone's pitch must have been convincing, because the pair purchased the treatment with SPF 15 before they walked out of the store.
– Jennifer Cress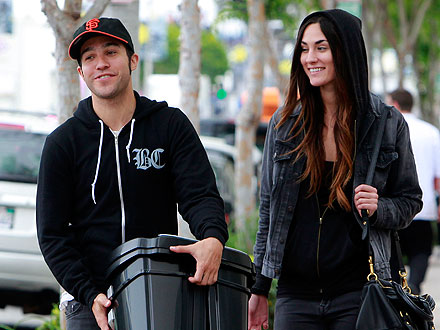 Apparently for Pete Wentz, new love can make even the most mundane activities seem romantic.

The rocker hit the Target in West Hollywood for what appeared to be some shopping and a leisurely stroll through the aisles with his girlfriend Megan Camper. The couple, wearing almost identical outfits, with Wentz accenting his grey jeans and hoodie with a black baseball cap, wandered around together. Wentz leaned over as he pushed the shopping cart that Camper was gently guiding with one hand.

The twosome went largely unrecognized, laughing with each other and chatting over the cart as they slowly made their way up and down the aisles.

Meanwhile, Wentz's ex, Ashlee Simpson, was spending the day in New York, hanging out with her boyfriend Vincent Piazza and son Bronx. – Reagan Alexander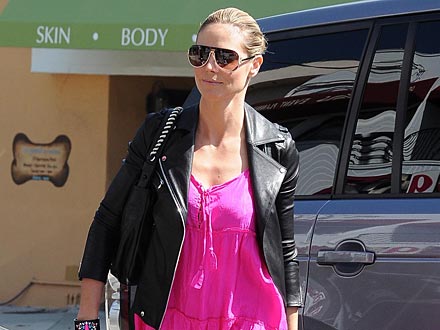 With her Germany's Next Top Model production crew in tow, Heidi Klum stopped by the Beverly Center in L.A. on Wednesday morning to film the season finale of the show. But it wasn't just work that was on the agenda.

The supermodel, who just officially filed divorce papers, browsed Traffic Studio luxury boutique during shooting breaks and joked around with her crew.

According to an onlooker, she even started "showing off her dance skills [and] waltzing around the center court area."

Fancy footwork aside, the source says the TV judge "looked amazing and tall in black platforms and striped linen pants."
– Jessica Wedemeyer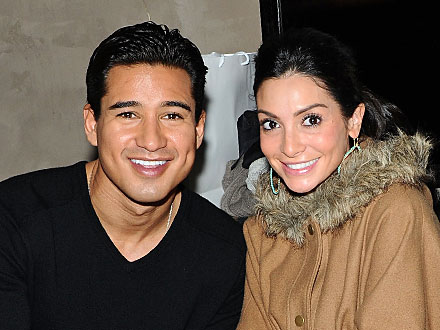 Getting refreshed for spring?

Mario Lopez and fiancée Courtney Mazza were loading up on products at Bath & Body Works at the Beverly Center in L.A. The two had a blast checking out the latest collections, a source says, and Mazza even joked she liked to hoard their products.

As for their purchases: Mazza scooped up Slatkin & Co. candles and accompanying "sleeves." They also checked out the fine fragrance wall – where Lopez said how much he loves it when Mazza wears a coconut scent.
Check in like a superstar!
Shop like a Star
The most buzzed about stars this minute!