Las Vegas: Latest Sightings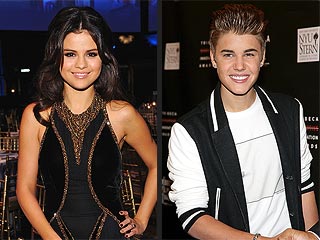 Are Justin Bieber and Selena Gomez back together?

The on-again and off-again couple was spotted at Cirque du Soleil's Love together on Saturday at the Mirage in Las Vegas – just a day before place cards revealed they may sit next to each other at Sunday's Billboard Music Awards.

Just before the show started, Bieber tried to inconspicuously enter the building, but someone noticed him and yelled his name, an onlooker tells PEOPLE.

As soon as the show began, the "Come and Get It" singer was "nuzzling right into" Bieber, the source adds.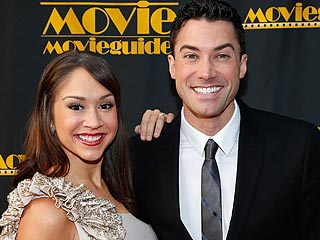 Ace Young has a real knack for surprising his lady!

The singer and Idol alum – who surprised fellow alum Diana DeGarmo with a proposal on the American Idol finale last year – shocked her again in Las Vegas on Friday.

DeGarmo, 25, was celebrating her bachelorette party with the Chippendales at the Rio All-Suite Hotel and Casino, when Young, 32, made a guest appearance on stage.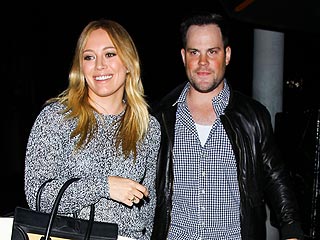 What happens in Vegas, stays in Vegas – unless it hits Twitter first!

Hilary Duff and husband Mike Comrie visited Las Vegas on Saturday for friends, food and a fight.

An onlooker tells PEOPLE that the couple dined with a group of 10 people at Andrea's at Encore at Wynn Las Vegas on Saturday.

The table boasted quite the spread, indulging in Executive Chef Joseph Elevado's shishito peppers, crispy tuna, chicken lettuce cups, shrimp and burdock rolls, cucumber rolls, yellowtail and albacore sushi, New York strip steak, crispy noodles, beef tenderloin and tofu friend rice.
Hotels & Travel
Las Vegas, NV
to my to do list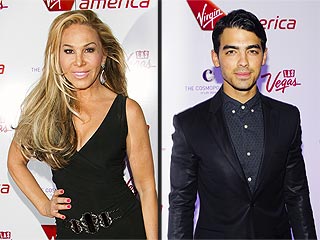 Joe Jonas and his lady are flying high.

The singer, along with girlfriend Blanda Eggenschwiler, joined Richard Branson at 35,000 feet on Monday to celebrate the launch of Virgin America's new route from Los Angeles to Las Vegas.

"They were very cute together," an onlooker says of the couple. "They sat next to each other all night, and he never left her side."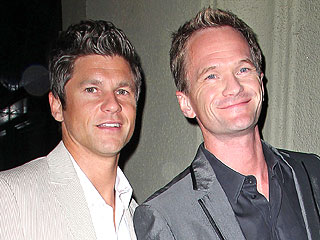 Neil Patrick Harris has embarked on the ultimate adventure – except he's got no idea where he's going.

The How I Met Your Mother actor is currently on a cross country scavenger hunt put together by his partner David Burtka for his birthday … three months early.

The celebration began on Saturday with a surprise party for Harris – who will turn 40 on June 15.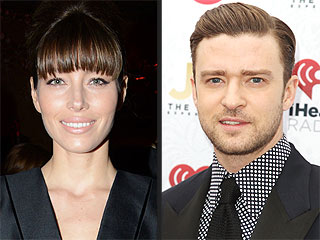 Justin Timberlake and Jessica Biel were both in Las Vegas over the weekend, but not for date night.

Timberlake made it a guys' evening out on Friday, kicking off the festivities at Yellowtail Japanese restaurant and lounge inside the Bellagio hotel.

Coming in around 10 p.m., the newlywed went incognito, casually dressed – and wearing a cap – to the point that no one in the restaurant seemed to recognize him. Seated in the main dining area, he did not appear to get any special treatment, though he seemed to be having a good time, munching on sashimi made by Chef Akira Back, and chatting and laughing with his pals. At one point, his hit song "Suit & Tie" came on.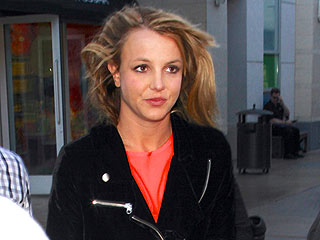 What happens in Vegas stays in Vegas, unless you're Britney Spears.

After a day of shopping on Saturday, the "Scream & Shout" singer dined at Meatball Spot at Town Square with manager Larry Rudolph and two other people – and was later joined by boyfriend David Lucado and six more friends.

Wearing an orange crop top and leopard print Christian Louboutin stilettos, Spears enjoyed classic meatball sliders with mozzarella cheese and homemade mac and cheese, created by Top Chef star Carla Pellegrino.

Spears and Lucado "seemed happy, sitting across from each other and chatting for most of the meal," an onlooker tells PEOPLE.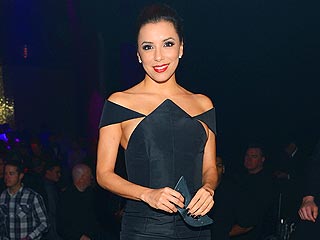 Eva Longoria already knows what she'll be doing on Valentine's Day.

The actress visited the new restaurant and nightclub, She by Morton's, in Las Vegas – in which she is a part owner – on Saturday night, and revealed what's on her agenda for the heartfelt holiday.

"Eva said she would be spending Valentine's Day with her girlfriends – like she always does," a source tells PEOPLE. But that's not the only thing on her agenda. The former Desperate Housewives star also said she's also made plans for her March birthday.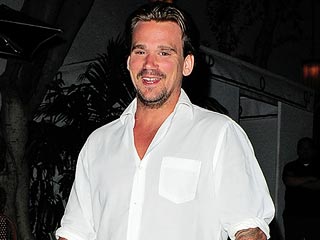 Sean Stewart, who has been dating Real Housewives of Beverly Hills star Adrienne Maloof recently, popped up in Las Vegas Wednesday night without his reality star companion.

And he apparently brought his appetite!

Stewart, 32 and the son of rock icon Rod Stewart, who has drawn attention for dating Maloof, who at 51 is almost 20 years his senior, dined at the Planet Hollywood restaurant Meatball Spot with the hotel's CEO Robert Earl. Top Chef contestant Carla Pellegrino prepared Italian delights for the pair, which included starters such as baby arugula salad, the eatery's popular Garbage Salad (which features salami, pepperoni and two different cheeses), mushroom risotto and macaroni and cheese.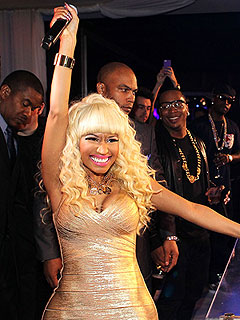 Nicki Minaj welcomed 2013 at PURE Nightclub in Las Vegas on Monday.

Just after 11:30 p.m. the "Starships" singer made her way through throngs of fans to the nightclub.

Wearing a tight gold dress, gold sparkly platforms and a blonde wig, Minaj flaunted her physique down the red carpet.

As for New Year's resolutions, the American Idol judge said she's not "buying any more shoes," an onlooker tells PEOPLE. And that in 2013, she's looking forward to her "clothing line and working on her third album," the source adds.
Check in like a superstar!
Shop like a Star
The most buzzed about stars this minute!