Las Vegas: Latest Sightings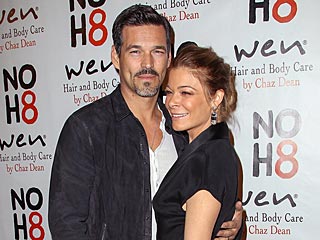 What happened in Vegas didn't stay in Vegas for LeAnn Rimes and Eddie Cibrian this weekend. The couple – in town for Rimes's three concerts at the LVH Hotel – was spotted all over Sin City, enjoying the temptations the town has to offer.

Friday afternoon, Rimes met a girlfriend for a bite at Public House at The Venetian. The singer sipped a Joseph James beer and a Maker's Mark on the rocks, and split a burrata appetizer with her pal before tucking into a spinach salad with chicken. According to a witness, she spent most of her lunch chatting on her phone.

Friday night, Rimes linked up with her husband, his sons and a group of 10 family members for dinner at LAVO. A source says the crew enjoyed a selection of signature dishes, including Kobe meatballs, and that Rimes and Cibrian were spotted "sharing a few private kisses" throughout the meal.

During her stay, Rimes also managed to indulge in a little pampering at COLOR – A Salon by Michael Boychuck inside Caesars Palace. The singer – decked out in a beaded Parker dress and Jimmy Choo heels – enjoyed a blowout and manicure while chatting with staff, and posed for a few photos with Boychuck before ducking out of the salon. – Melody Chiu, Jennifer Garcia and Mark Gray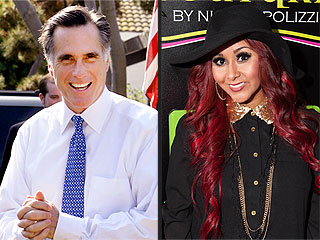 Where would a former presidential candidate and a pint-sized reality star cross paths?

Vegas, baby!

With the campaign behind him, Mitt Romney has traded his focus on the ballot box for boxing. The former presidential hopeful sat ringside on Saturday night as Manny Pacquiao took on Juan Manuel Marquez at the MGM Grand in Las Vegas.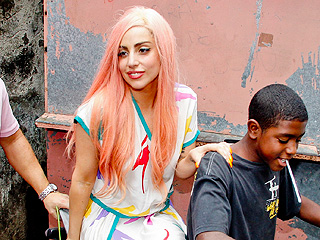 Lady Gaga surprised her fans in Rio de Janeiro when she visited Cantagalo, a favela in nearby Copacabana on Thursday.

Sporting new pink hair, the Born This Way singer played soccer with the neighborhood children. Although she was surrounded by security, she even pretended to hop on a motorbike taxi for a photo.

"I'll never forget Rio, you lit my heart into flames," she Tweeted on Thursday, sharing a photo of herself embracing a child.

Most recently, Gaga announced she would pledge $1 million to New York and American Red Cross fro Superstorm Sandy relief.


my lil Rio Babies PIZZA is coming downstairs. I feel like i slept in bed w you last night. every time i woke up i could hear you screaming!

— Lady Gaga (@ladygaga) November 8, 2012
– Dominic Phillips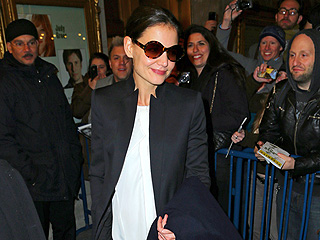 After the opening night of previews of Dead Accounts, Katie Holmes hosted a small party at The Lambs Club in New York on Monday.

"Katie came into the party wearing sunglasses," an onlooker tells PEOPLE. "She stayed for about 45 minutes and put the sunglasses back on when she was leaving."

Dressed in "a beautiful flowy black pantsuit and white shirt," Holmes mingled with her guests as they enjoyed Hemingway daiquiris, shrimp tartines and tuna tartare.

Although she made a brief appearance, while in attendance, Holmes – who made her Broadway debut in 2008 in a revival of Arthur Miller's All My Sons – was in "good spirits" and spent a lot of time with costar Judy Greer, the source adds.

Dead Accounts, written by Theresa Rebeck and also starring Jayne Houdyshell and two-time Tony Award winner Norbert Leo Butz, officially opens Nov. 29.


– Suzanne Zuckerman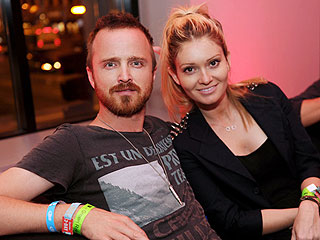 Aaron Paul and his fiancée Lauren Parsekian snuck away for some alone time at the Clift Hotel in San Francisco recently.

The couple arrived at the Redwood Room – the hotel's romantic bar – and spent about an hour relaxing, ordering up a cheese plate that featured a variety of gourmet cheeses.

"It was just the two of them, quietly playing cards. Maybe Gin Rummy," an onlooker tells PEOPLE. "They seemed relaxed and happy. They were having a mellow evening."

Even though Paul has starred in Breaking Bad for five seasons (and won two Emmys!), the casually dressed pair went "unnoticed by fellow guests," the source adds. "They were in laid-back San Francisco style."


San Fran bound w batman aka @aaronpaul_8 twitter.com/Laurencorinne8…

— Lauren Parsekian (@Laurencorinne8) November 2, 2012
– Dahvi Shira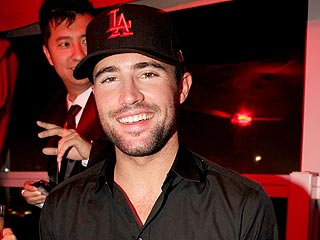 Brody Jenner is a football fanatic!

The former Hills star enjoyed an egg dish and sipped on a light beer while watching some football at Barney's Beanery in West Hollywood on Sunday.

"Brody seemed very passionate about the games," an onlooker tells PEOPLE. "He was sitting at the bar, chatting with two middle-aged men. His phone was face down, he didn't seem to care about much else than the game."

While Jenner has kept a low profile since his involvement on the MTV reality show that made him famous, he makes the occasional appearance on his step-siblings' show Keeping Up With the Kardashians.

"He seemed to go unrecognized and was growing a bit of facial hair. He seemed in a good mood and very low-key," the source adds.
– Dahvi Shira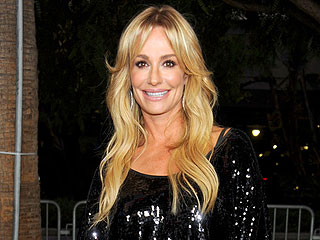 Romance alert?

Real Housewives of Beverly Hills star Taylor Armstrong enjoyed brunch poolside at the Beverly Hills Hotel on Saturday.

Wearing a hot pink tank top and leather leggings, Armstrong was joined by an older gentleman with salt and pepper hair.

"The two sat side by side facing the pool," an onlooker tells PEOPLE. "They were holding hands underneath the table."

Armstrong – who seemed very focused on her Blackberry – enjoyed a few spoonfuls of soup, while they both drank Arnold Palmers.

"Every now and again they would lean in for some close conversation and kisses," the source adds.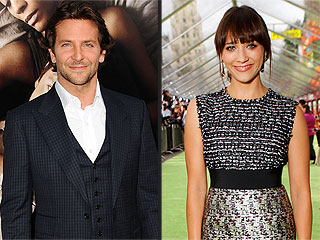 Soho House was the place to be on Friday night: Bradley Cooper, Rashida Jones and Molly Sims kicked off their weekends by visiting the West Hollywood hotspot.

Seated on a big comfy couch, Cooper relaxed with three other men – who looked like business associates, an onlooker tells PEOPLE.

"Bradley was beaming with happiness," the source says of the Silver Linings Playbook actor. "He was very engaged in conversation, but every now and then would look out the large windows to enjoy the amazing view."

Jones looked "funky and adorable" the source adds. Wearing a high ponytail, black framed glasses, jeans and a sweater, the Parks and Recreation actress was joined by a male friend as she greeted other guests. "She was laughing and joking and really lively throughout the night," the source says.
Hotels & Travel
New York, NY
to my to do list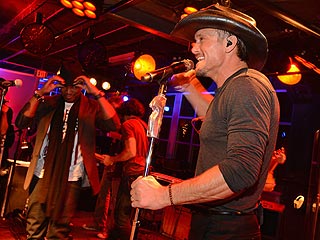 No tricks, lots of treats!

Tim McGraw and The Mavericks debuted songs from their upcoming 2013 albums at a private Halloween show in Nashville on Wednesday.

During McGraw's preview of songs from Two Lanes of Freedom, he was joined by R&B crooner Ne-Yo.

"Tim and Ne-Yo aren't a new collaboration. Ne-Yo recorded 'Only Human' with the country singer for his Emotional Traffic album," a source tells PEOPLE.

The singers performed "Only Human" and "She Is" before McGraw closed the set with his new single "One of Those Nights."

"One of Those Nights" will make its television debut during Thursday's Country Music Awards on ABC.
– Kay West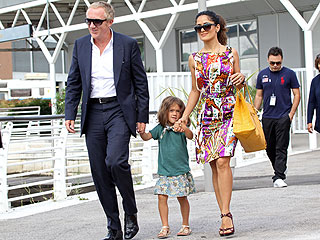 We'll take sushi with a side of Salma.

Salma Hayek enjoyed dinner at Yellowtail Japanese Restaurant & Lounge at Bellagio in Las Vegas on Monday.

Joined by her parents, husband Francois-Henri Pinault and daughter Valentina, "the group danced at the table" as they dined, an onlooker tells PEOPLE.

The Here Comes the Boom actress and her family ordered up baked crab hand rolls, uni sushi and yellowtail serrano.

Although she was dressed casually for dinner, Hayek recently wore a pair of $1 million-dollar Harry Winston earrings to the LACMA 2012 Art + Film gala on Saturday.
– Mark Gray
Hotels & Travel
Las Vegas, NV
to my to do list
Check in like a superstar!
Shop like a Star
The most buzzed about stars this minute!