Bradley Cooper: Latest Sightings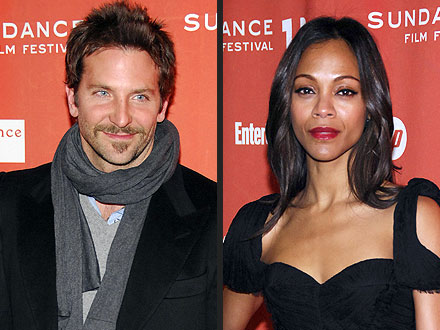 They made a PDA-filled splash at Sundance, and new couple Bradley Cooper and Zoe Saldana stepped out once again at L.A's SoHo House for a Grey Goose-hosted party the night before the Academy Awards. But this time around, they seemed to be playing things more coy – possibly because the reigning Sexiest Man Alive had brought his mom, Gloria, out!

Cooper had his arm around his mother (who's already met Zoe), and led the way through the Weinstein Company bash as Zoe, Casey Affleck and a pal followed them through the crowd. Meanwhile, Scarlett Johansson and new beau Nate Naylor walked hand-in-hand through the party together. The pair stopped to chat with Russell Simmons before heading out. – Julie Jordan
Hotels & Travel
New York, NY
to my to do list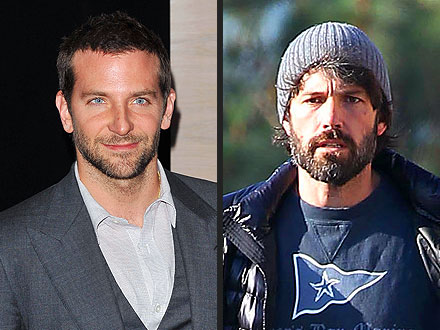 Bradley Cooper left his Aprilia motorcycle with the valet outside of Katsuya in Brentwood, Calif., before heading inside to meet buddy Ben Affleck for lunch around 1 p.m. Affleck arrived a few minutes earlier, walking in virtually unrecognizable in a coat, beard and blue beanie. The guys were seated in the rear, mirrored dining room, which they had all to themselves. And it looked like they were having fun: At one point, PEOPLE's reigning Sexiest Man Alive leaned back on his chair and laughed loudly.
– Kristin Boehm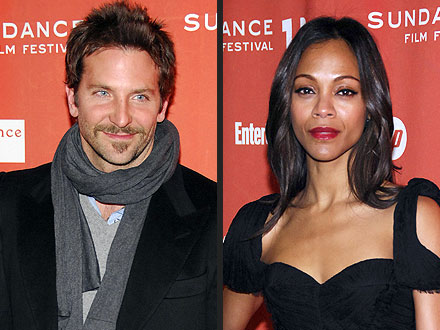 Castmates and rumored off-screen couple Bradley Cooper and Zoe Saldana weren't coy about their relationship status at Sundance! The costars were spotted taking their romance public, smooching at a cocktail party for their film The Words at the Park City, Utah, film festival.

"They were kissing in front of the fire and being very affectionate," an onlooker tells us of the pair, who so far have been silent about their budding romance. Adds a source: "They are definitely very together."

Another onlooker at the party says that the pair were caught in an intense conversation and were giggling, with Saldana touching Cooper's arm as he told a story before they retreated to a couch together. Adds the onlooker: "They were like two seventh graders. The electricity was out of this world."

The night before their PDA-filled party at Montage Deer Valley, the two attended an Acura-hosted premiere dinner together. The private party drew about 50 people, just castmembers and close friends of the actors, and Saldana and Cooper were spotted interacting with everyone at the dinner. Everyone was laughing a lot, a source says, and people were dancing as a deejay spun tunes.
– Jennifer Garcia and Elizabeth Leonard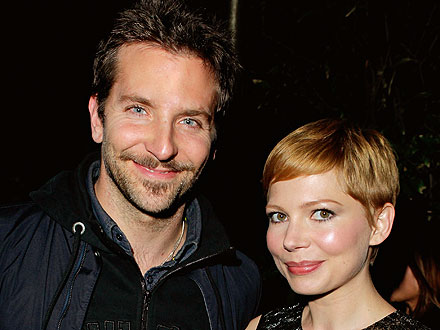 With the Golden Globes just days away, Michelle Williams, Bradley Cooper and many other stars mingled at a Weinstein Company and Audi-hosted bash at West Hollywood's Chateau Marmont. The My Week with Marilyn star spent most of her night with pal Busy Philipps, and worked the party with a smile, staying until just before midnight. A casual Cooper (in a black leather jacket) showed up later and got chummy with Williams and the party's host, Harvey Weinstein. They captured the moment by snapping a photo together.

Also at the soiree: Lindsay Lohan, who was spotted greeting Jeremy Piven; Jane Lynch; and the cast of The Artist.
– Jennifer Garcia
Hotels & Travel
Hollywood, CA
to my to do list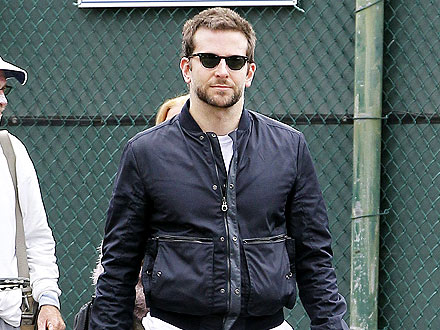 Is he keeping up with a resolution? PEOPLE's Sexiest Man Alive Bradley Cooper is starting off 2012 at the gym. The actor was working up a sweat at an Equinox in Westwood, Calif., and Cooper sported a black beanie, hoodie and jacket. He did his best to stay under the radar as he worked on his abs in the communal stretching area, according to a fellow gym-goer. The actor also managed to squeeze in a little time on his cell phone and seemed very deep in conversation for a good portion of his time at the gym. – Vanessa Diaz
Fitness & Outdoors
New York, NY
to my to do list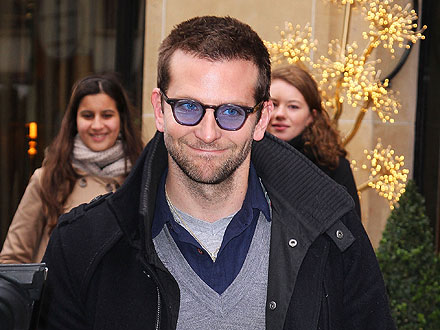 PEOPLE's reigning Sexiest Man Alive, Bradley Cooper, is having a ball in Paris. The actor stopped in to Ralph Lauren for some shopping and bite at Ralph's, the American-themed restaurant inside the boutique. The actor, who enjoyed cheeseburger for lunch, was joined by a few friends and his French agent. After the meal, Cooper took a tour of the store and showed off his French fluency, speaking to store employees perfectly.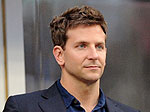 Bradley Cooper has a favorite pizza place in Philly! The actor, who was recently linked again with Jennifer Lopez, stopped by Slice, and he ordered a large Margherita pizza with prosciutto and an arugula salad. The actor, who said he had been in four times already, also chatted up the owner and complimented him on his pizza. – Kristin Boehm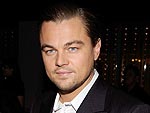 Where's Blake? Leonardo DiCaprio added a new member to his posse – Bradley Cooper – during a night out at Beacher's Madhouse inside the Hollywood Roosevelt Hotel. The guys snuck into the club before 1 a.m. and took a seat in the front row for the vaudeville show. DiCaprio cheered for the burlesque performers and seemed more animated than usual. Grabbing Cooper's attention? The same troop of burlesque dancers.
Hotels & Travel
Los Angeles, CA
to my to do list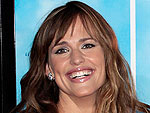 The Valentine's Day cast toasted their film's premiere Monday night with a cupcake-filled bash at L.A.'s El Capitan Theatre. Jennifer Garner, who attended without husband Ben Affleck, snagged a few Crumbs cupcakes for her daughters, while Emma Roberts snuck in a sweet treat before retreating to the VIP area with her boyfriend. Jessica Biel held court at a table with three girlfriends, but slipped out early to catch a flight. Also there to party: Bradley Cooper, Taylor Lautner, Eric Dane and Topher Grace.
Check in like a superstar!
Shop like a Star
The most buzzed about stars this minute!