Selena Gomez: Latest Sightings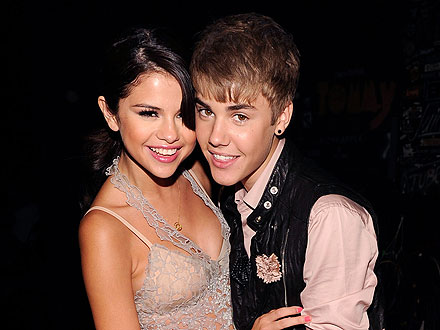 Talk about cozy seatmates! After performing on Dick Clark's New Year's Rockin' Eve 2012 in the Big Apple, Justin Bieber hopped a flight from Newark, N.J., back to Los Angeles along with girlfriend Selena Gomez. Although the two each had their own first class seats, Gomez sat in Bieber's lap prior to takeoff. The two were smiling and laughing with each other, and even joking with fellow passengers who boarded the plane. – Gabrielle Olya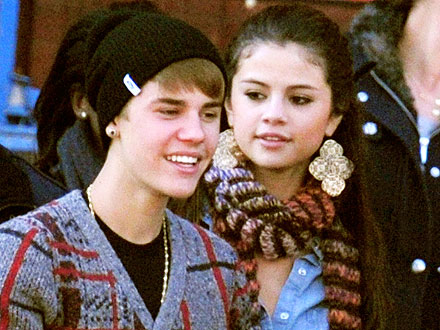 Now that's a busy day! Justin Bieber and Selena Gomez slowed down for a leisurely dinner with friends at Bourbon Steak restaurant inside Washington D.C.'s Four Seasons Hotel. The couple, who just returned from Mexico, shared roasted organic chicken, black truffle mac and cheese and roasted baby eggplant with their friends. But they showed up a bit late for their reservation and had to wait for their table to be ready. During his D.C. trip, the pop star also visited the Children's National Medical Center, rehearsed for an upcoming TV special and squeezed in a hockey game with friends.
– Helin Jung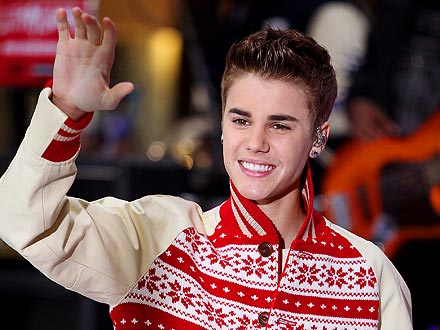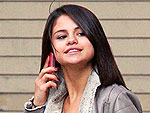 After being on tour with a band full of boys, Selena Gomez was ready for some "girl time," a source tells us. Her solution? She got her hair styled at Nine Zero One Salon in West Hollywood. The singer specifically opted for Great Length hair extensions and also had her makeup done – complete with "lots of lashes" – as she got glammed up to go to an event. According to the source, Gomez was very sweet as she was pampered at the salon. – Jessica Wedemeyer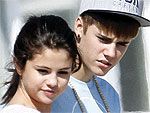 Justin Bieber and Selena Gomez didn't let the grim subject matter of Contagion scare them off from sharing germs during their movie date. The happy couple engaged in a little PDA when checking out the thriller at Atlanta's Phipps Plaza, holding hands while waiting in line to buy their tickets. Gomez also affectionately rubbed her boyfriend's back while they waited for the flick.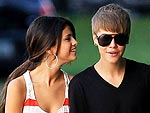 Still going strong, lovebirds Justin Bieber and Selena Gomez quietly slipped into the Beverly Center Monday afternoon. Though the pair spent time in the shopping center's luxury wing – which includes stores like Prada, Louis Vuitton and Fendi – they were apparently just window-shopping: both left empty-handed.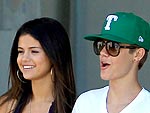 Justin Bieber and his Shia LaBeouf-adoring girlfriend Selena Gomez stuck together for a shopping trip at AX Armani Exchange in New York – literally. The couple strolled hand-in-hand through the two-level store, showing off plenty of PDA. Gomez also helped her beau pick out some clothes – specifically some gray and white cotton T-shirts.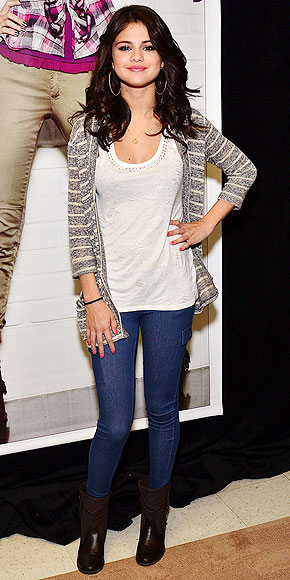 Selena Gomez drew thousands of admirers (and their parents!) to the Miami International Mall in Doral, Fla., on Tuesday, where she was promoting her new film, Monte Carlo. "There were so many fans there you could hardly walk," a source tells PEOPLE. "It was amazing."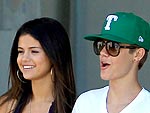 Just before spending time with his family in Toronto, Justin Bieber and girlfriend Selena Gomez stopped by a Cheesecake Factory in Arlington, Texas, for a relaxing lunch. Accompanied by a bodyguard, the happy couple split a pizza and several appetizers, and washed down their meal with lemonade. For dessert? One of Bieber's favorites – a slice of cherry cheesecake. The duo also snapped photos with fans at the restaurant.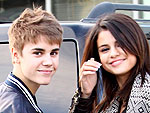 Before heading to Hawaii for a sunny beach vacation, Justin Bieber and Selena Gomez shared a date – with two of their bodyguards! – inside Las Vegas's Cosmopolitan Hotel. The duo was hunting for the hotel's "secret pizza" spot – a hidden restaurant that serves New York-style pies in the hotel. According to onlookers, the two successfully grabbed pizza and were smiling as they chowed down.
Check in like a superstar!
Shop like a Star
The most buzzed about stars this minute!