Kristen Stewart: Latest Sightings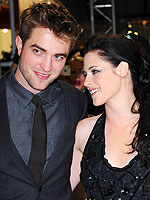 When in Rome ... or rather, Cannes.

Kristen Stewart and Robert Pattinson absorbed the romance of the French Riviera on Wednesday, sharing a kiss after a screening of Stewart's film On the Road at the Cannes Film Festival.

Finding time for a private moment together, Stewart, 22, leaned in to Pattinson, 26, and he kissed her forehead.

On the Road is an adaptation of Jack Kerouac's 1950s novel, and Stewart plays the main character Dean Moriarty's wife Marylou.
– Tim Nudd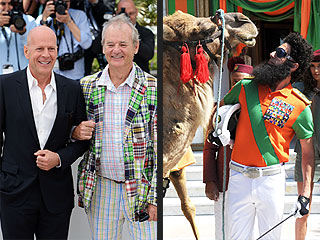 Sacha Baron Cohen kicked off the tradition of Cannes publicity stunts Wednesday when he appeared as his latest alter ego to promote his new comedy, The Dictator. Cohen arrived atop his camel, Osama, bringing the iconic Croisette promenade to a standstill in the process.

Four-legged arrivals aside, this year's Cannes Film Festival promises to be one of the most star-studded in years with some of Hollywood's biggest names scheduled to appear. Bruce Willis and Bill Murray were also photographed Wednesday on the red carpet for Wes Anderson's Moonrise Kingdom, which opens the festival.

Others on the list of expected VIP attendees: The reigning king and queen of Cannes, Angelina Jolie and fiancé Brad Pitt (his new crime drama, Killing Them Softly premieres at the festival), though they may have some competition in the supercouple category this year.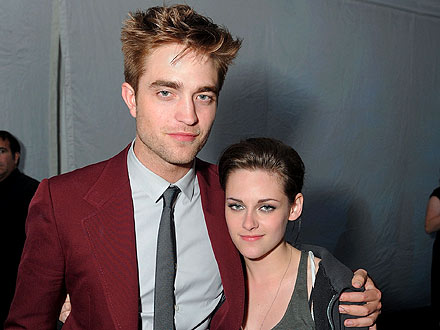 Longtime lovebirds Robert Pattinson and Kristen Stewart made a rare semi-public appearance together during the Oscar weekend in Los Angeles.

The couple attended WME's pre-Oscar bash at agent Ari Emanuel's house and were "quite affectionate" in front of other revelers, a source says. Adds the source: "[They] seemed very comfortable and sweet with each other." The duo mingled with guests such as the Kardashians, Miley Cyrus and beau Liam Hemsworth.

The following night, the two stepped out for dinner at Il Covo, where they were joined by four friends, including actress Mia Wasikowska for their meal on the restaurant's patio. The couple were the last to arrive at the party, and they each sipped a beer. Later, Stewart ordered a tequila cocktail. Unlike at the WME party, at dinner the couple kept their PDA to a minimum.
– Jennifer Garcia and Jessica Wedemeyer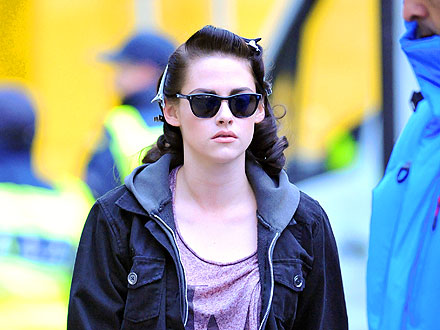 She's making the most out of her Parisian trip!

After a two-day high fashion shoot with photographer Mario Testino, Kristen Stewart managed to grab a little down time in the City of Light. The Snow White and the Huntsman actress picked up some gifts at Bonpoint, a children's boutique on Avenue Montaigne. Afterwards, she stopped into Restaurant Hanawa for a late-afternoon sushi lunch. Next up: a visit to Café Germain, where Stewart popped into the restaurant's private screening room.

Also on her Parisian itinerary was an impromptu meet-and-greet with fans as she left her hotel clad in her standard uniform – a hoodie and jeans.
– Peter Mikelbank
Check in like a superstar!
Shop like a Star
The most buzzed about stars this minute!