Abe & Arthur's gets an A-plus for food, fun and fabulousness – and its location doesn't hurt. Situated near the elevated High Line Park in Manhattan's ritzy Meatpacking District, the restaurant-lounge has been reeling hungry celebs ever since it opened in summer 2009. The very first venture of the EMM group, the eatery was named after the owners' grandfathers. Come for the 1930s-style decor, the tuna-tartare tacos and the starry clientele.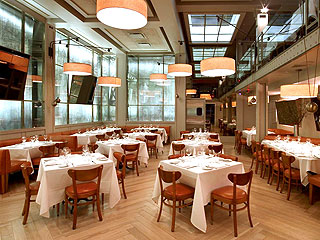 Credit: Courtesy Abe & Arthur's Restaurant
Latest Sightings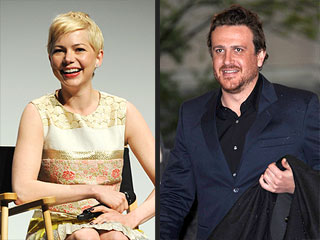 Michelle Williams and Jason Segel may be a new couple, but they sure don't seem new in the PDA department.

On Sunday, the pair were again cozy at the Tribeca Film Festival and Heineken afterparty for her film Take This Waltz – four days after doing the same at a party for his film The Five-Year Engagement.

On Sunday, Williams, 31, arrived at New York City eatery Abe & Arthur's first, with Segel showing up 10 minutes later.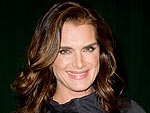 Star Hot SpotsWhere Celebs Play
More Photos
Advertisement
Check in like a superstar!
A-List Shopping
Get a star-worthy wardrobe at these spots
The most buzzed about stars this minute!