Arclight Cinema
6360 W. Sunset Blvd
Los Angeles, CA 90028
212-627-9800

to my to do list
What's better than popcorn and a movie? A martini and a movie! When Oscar nominees crave a movie night, they hit up this 14-screen theater, which boasts a full bar and a prime spot along Sunset Boulevard. For the full Hollywood treatment, the cinema lets moviegoers reserve seats online, so choose wisely: you may end up snagging a spot next to the star of the film you're watching.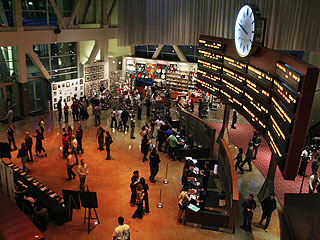 Credit: Courtesy Arclight Cinema
Latest Sightings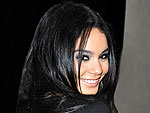 Vanessa Hudgens, chilling out with girlfriends Jena Malone and Rosario Dawson at the Arclight Hollywood. The actress was there for the Ciroc vodka-sponsored premiere of A Girl Walks into a Bar, a film created for online distribution. "She was very laid back," a source tells us. "[She] seemed happy [and] enjoying the single life."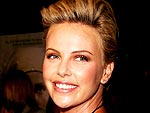 Charlize Theron, standing in line at the concession stand at L.A.'s ArcLight Theater before catching a late-night showing of Iron Man 2 with a male pal. The casually-dressed actress picked up a Dove ice cream bar before taking seats in one of the back rows of the balcony. But the ice cream may have proved more enticing that the movie: Theron and her pal snuck out of the theater well before it ended.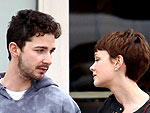 Shia LaBeouf and his Golden Globe-nominated girlfriend, Brit Carey Mulligan, have been sightseeing in Los Angeles together ... by bus! The two were spotted smooching at a local bus stop by the actor's Sherman Oaks house – and an eyewitness tells us, "Shia has been taking Carey to all of his favorite spots." Among their stops: Lunch at Mexican restaurant Baja Fresh followed by a visit to Borders. "They are a very sweet couple," the eyewitness says. "They browsed several books and would not let go of each other's hands." The two left with a "make your own volcano kit" and finished their afternoon with a movie at the Arclight before strolling home in the dark.
Star Hot SpotsWhere Celebs Play
More Photos
Advertisement
Check in like a superstar!
A-List Shopping
Get a star-worthy wardrobe at these spots
The most buzzed about stars this minute!