Famous for its old Hollywood glamour and laid-back atmosphere, the venerable hotel – which first opened its doors in 1927 – regularly draws A-listers such as Scarlett Johansson and Robert Pattinson for lunch or dinner on its palm tree-ringed patio. Inside, overstuffed couches crowd the "living room" where even the biggest stars feel like they are among (famous) friends.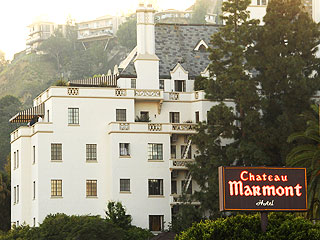 Credit: Courtesy Chateau Marmont
Latest Sightings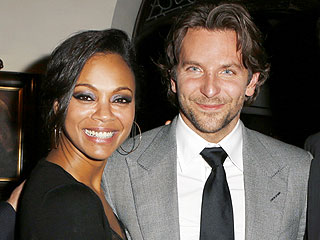 Bradley Cooper and Robert De Niro were on hand to celebrate their film Silver Linings Playbook at the Weinstein Company's special event at the Chateau Marmont in West Hollywood on Friday.

At the candle-lit dinner party, De Niro enjoyed a Purity Vodka martini, while Cooper posed for photos with Zoe Saldana. De Niro spent part of the night talking with Mel Gibson and Jane Fonda, who were also in attendance.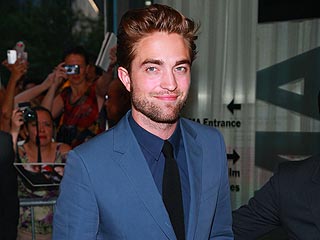 With his Twilight duties behind him, Robert Pattinson enjoyed a night out with a male pal on Tuesday. The two met up at West Hollywood's Chateau Marmont, where Pattinson grabbed a table and sipped on a Stella.

Not long after their arrival, though, the men were joined by a group of friends – including singer M.I.A., who capped off her signature eclectic look with an oversized hat.

Pattinson, in a jacket (but not his usual baseball cap), "looked happy and relaxed," a source tells PEOPLE. Though he frequently left his pals for breaks on the smoking patio, "he only paid attention to his guy friends, laughing and letting loose a little bit," the source continues. After about an hour, the whole party said goodbye and left the venue. – Jennifer Garcia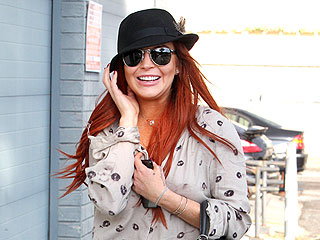 Redheads have more fun!

Lindsay Lohan spent a night out at the Chateau Marmont in West Hollywood on Thursday, just a day after an altercation with her mother, Dina, sent police to the family's Long Island home.

Lohan – who was sporting new dark red hair – made her way into the lobby with three friends just before 10 p.m.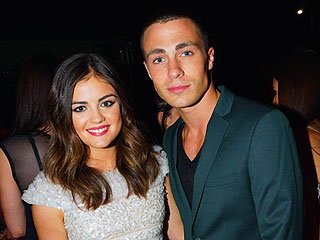 Pretty Little Liars actress Lucy Hale stepped out with Teen Wolf actor Colton Haynes at Chateau Marmont in Hollywood on Saturday night.

Arriving around 10:45 p.m. Hale – wearing a short white dress – and Haynes spent their evening with a big group of friends, who looked happy to be together.

"They were both in a great mood and enjoying the company," an onlooker tells PEOPLE.

Hale sipped on a glass of white wine as she excitedly chatted with a blonde female friend. Meanwhile, Haynes and friends ordered and shared several desserts just before midnight.


So happy to see this one @coltonlhaynesinstagr.am/p/PnotChwugx/

— Lucy Hale (@lucyhale) September 16, 2012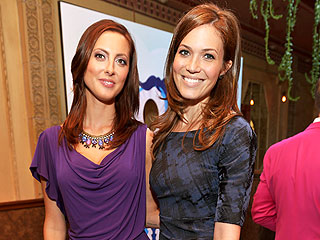 Now that's how you un-wine (get it?).

Mandy Moore attended the launch of Clos du Bois Rouge, a new red wine blend from Clos du Bois winemaker, Gary Sitton, at the Chateau Marmont Wednesday night.

Bar Marmont was transformed to Paris for the evening with a Moulin Rouge-themed bash.

Moore was spotted carefully listening to Sitton as he discussed the winemaking process. Moore even took a moment from learning about wine to sympathize with a fellow party guest who was wearing a knee brace, expressing concern for her injury. After the event, Moore was spotted sitting across from ex-boyfriend, Zach Braff, at the garden at Chateau Marmont.

Also sampling the new wine blend: Eva Amurri Martino, who talked about missing her sports commentator husband Kyle Martino, who was out of town. She was overheard saying that "absence definitely makes the heart grow fonder," according to an onlooker, who added that she said she "misses him and counts down the days until he returns."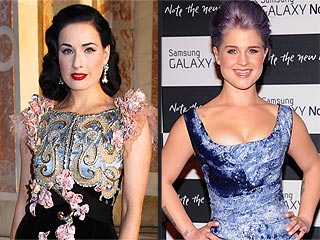 Putting on a show for the Chateau!

Dita Von Teese stunned onlookers when she arrived at the Chateau Marmont Tuesday night exuding old Hollywood glamour in a chic blue dress.

Wearing her hair in a low bun, the model-actress-author was "glowing and hard to miss," says a source. "She was with a very large group of people at a table where everyone chatted quietly. She was smiling and laughing with the group but [Von Teese] was always very proper, sitting up straight and her demeanor was very polished."

While greeting other guests, Von Teese noticed Kelly Osbourne arriving. The two exchanged a brief hello before the Fashion Police host and her friends pulled up a table to join Von Teese's party.

Throughout the evening, Osbourne laughed and chatted with her group of friends. Osbourne and one girlfriend played endlessly with their cell phones and seemed fascinated at whatever popped up on their screens.

Osbourne later Tweeted about her night out with Von Teese and crew.


I just had the best dinner with @ditavonteese @msaimeephillips @jessicka@jakeshears & @ioecho it was so fun catch up with everyone! xoxoxo

— Kelly Osbourne (@MissKellyO) August 22, 2012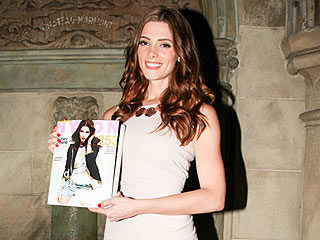 It was Ashley Greene's time to shine recently, at West Hollywood hotspot Chateau Marmont, where the Twilight star was celebrated for being on the cover of Nylon magazine's denim issue, wearing jean Element Eden "Idol" shorts.

Joined by other folks, including Chord Overstreet, Brent Bolthouse, stylist Johnny Wujek and the magazine's Editor-in-Chief Marvin Scott Jarrett, the actress "seemed in great spirits," an onlooker tells PEOPLE, adding, "She was mingling with guests."

Attendees at the fancy dinner fête were offered wedge salad, steak, fries, grilled branzino and corn polenta. And although the meal had bottles of vodka flowing, a different source says, "Ashley was not seen drinking."

Greene happily discussed fashion with media who stopped her for an interview, but questions related to the scandal between her costars Robert Pattinson and Kristen Stewart were not allowed by the actress's publicist.
– Dahvi Shira and Michelle Ward
Star Hot SpotsWhere Celebs Play
More Photos
Advertisement
Check in like a superstar!
Al Fresco Fun
Enjoy the outdoors at these star-loved spots
The most buzzed about stars this minute!