Beacher's Madhouse
7000 Hollywood Blvd
Los Angeles, CA 90028
323-785-3036

to my to do list
Where else can you see a burlesque dancer, a fire-breather – and Leonardo DiCaprio? The Vaudeville-inspired show inside the Hollywood Roosevelt Hotel draws an A-list crowd – and those who don't shy away from risqué subject matter.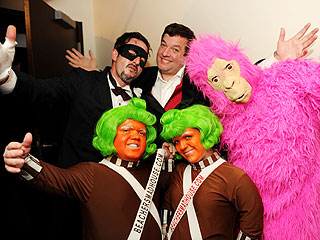 Credit: Seth Browarnik/Startraks
Latest Sightings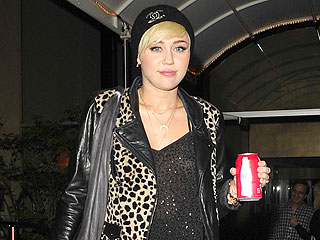 Miley Cyrus made a return to one of her favorite spots, Beacher's Madhouse at the Hollywood Roosevelt Hotel, with a group of friends on Wednesday.

The starlet arrived around 11:30 p.m., wearing distressed high-waisted jeans and a crop top, and grabbed her usual front-row table. Even though fiancé Liam Hemsworth wasn't with her (he's currently away filming the next installment of The Hunger Games), Cyrus managed to have fun, smiling and laughing with her pals and hitting the dance floor for songs like "Don't You (Forget About Me)" and "Nuthin' but a 'G' Thang."

When she wasn't dancing, Cyrus was enjoying the action on stage, which included a man in a bubble and a performance by a mini Nicki Minaj. She eventually closed down the hotspot with her pals.
– Jennifer Garcia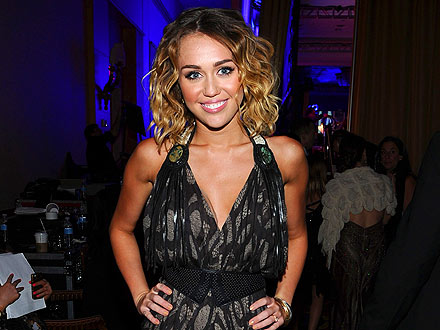 Bride-to-be Miley Cyrus had quite the night at Beacher's Madhouse at the Hollywood Roosevelt Hotel on Saturday night, leaving fiancé Liam Hemsworth at home while out with some gal pals and actor friend Ryan Rottman.

Cyrus, sporting a white sleeveless tee and denim shorts, arrived just after midnight, grabbed a front-row table and immediately started dancing to songs like Flo Rida's "Whistle" and Chris Brown's "Turn Up the Music." "She was in her usual happy mood and was very social and upbeat," an onlooker tells PEOPLE. "She was very chatty with everyone at her table."

After drag queen Vicky Vox toasted patrons' birthdays from the stage, she invited Cyrus to come up and sing her "Happy Birthday," since she was celebrating as well. Cyrus obliged, belting the tune a capella to the delight of the crowd.

The starlet stayed until the club closed down, sealing the night with a brief triple-kiss with her girlfriends.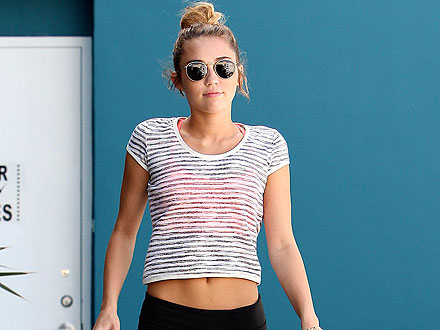 While Liam Hemsworth was busy filming in New Orleans over the weekend, his fiancée Miley Cyrus made time to hit up her favorite Hollywood hotspot.

Popping into Beacher's Madhouse inside the Hollywood Roosevelt Hotel at around 11:45 p.m., the "Can't Be Tamed" singer was joined by a group of girlfriends – and they immediately headed to Cyrus's usual table in the front row of the club.

"Miley spent most of the night dancing," an onlooker tells PEOPLE, adding that she shimmied to songs by Pitbull and Michael Jackson.

But it wasn't until Rihanna came on that Cyrus really seemed to be having a ball on the dance floor.

"She threw her hands in the air when the deejay started playing, 'We Found Love,' " the source says. "She was very chatty and was in a great mood. At around 12:15 a.m., she pulled her girlfriend into the photo booth to take pictures together."

Also on hand that evening was Alexander Skarsgard.

The True Blood hunk was "approached by a handful of girls," says the source, but "[seemed to enjoy] his evening mostly under the radar."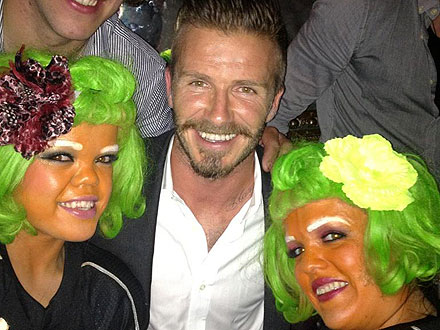 The L.A. Kings were in party mode on Wednesday night to celebrate this week's big Stanley Cup win.

Surrounded by some of their celebrity fans, several members of the team walked into Beacher's Madhouse at the Hollywood Roosevelt Hotel, holding their hard-earned trophies – and allowing fellow partygoers to pour alcohol in them and take shots!

At one point, "[the venue's owner] Jeff Beacher brought a cake replica of the Stanley Cup on stage and congratulated the team," an onlooker tells PEOPLE. "The emcee also congratulated the team all evening and they were all partying very hard to celebrate their win."

Among the folks excited to honor the local team's big win was Chace Crawford, who seemed like "a very excited fan like the rest of the club," the source says of the actor who kept a relatively low profile. "He had a small group of friends with him [who contributed to the] amazingly cool vibe that filled the club tonight."

Also on hand was David Beckham, who arrived at 12:30 a.m. with a group of guys and looked "very swanky in a suit," according to the insider, who adds, "He sipped on a bottle of beer and was in very high spirits. He had a few people approach him and he was very gracious."

Former Entourage star Kevin Connolly also came out for the momentous occasion.

Sipping on cocktails at a table in the back of the club, "There was a girl that was trying to be all over him," the source says. "It was obvious that he was trying to be nice, but also trying to get away from her."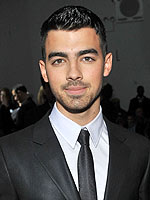 Joe Jonas was ready to party on Thursday night – but only with his boys.

The musician came through Beacher's Madhouse at the Hollywood Roosevelt Hotel with a large entourage at around 11:45 p.m. Once inside, the group was escorted to a table and helped by a cocktail waitress, who poured Jonas several vodka drinks throughout the night.

"He was very friendly with the staff at the club who came to say hello," an onlooker tells PEOPLE. "Throughout the night, he was approached by different women. Sometimes he was polite and other times he seemed more annoyed."

Why? The onlooker explains: "The girls were fairly aggressive with him. It was clear Joe wasn't interested in any of them."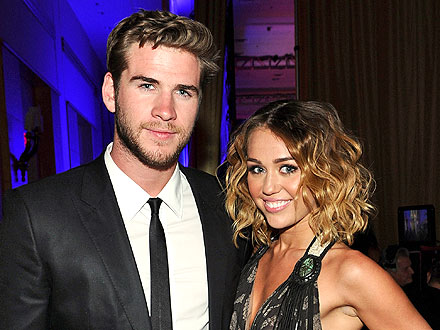 You just can't keep Miley Cyrus away from Beecher's Madhouse!

The singer and her Hunger Games beau Liam Hemsworth returned to the raunchy show in the Hollywood Roosevelt Hotel yet again, this time arriving hand-in-hand in matching black attire.

Hemsworth wore a black baseball cap and a black T-shirt and jeans, while Cyrus was clad in cut-offs with a leopard belt, a low-cut shirt and her hair pulled back.

The longtime lovebirds sat at Cyrus's usual table in the front row, where pal Ryan Rottman joined them.

"Miley seemed in good spirits while standing at the top of a banquette for most of the night, but the couple's PDA was kept to a minimum aside from their initial handholding," an onlooker tells PEOPLE, adding that the duo stayed until the club closed.
– Jessica Wedemeyer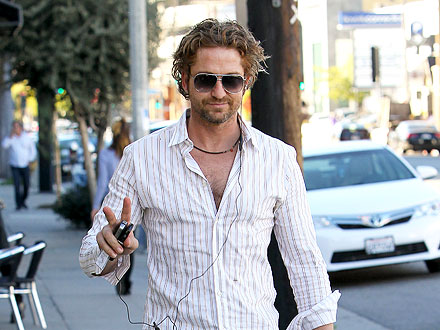 Only a week after announcing he'd completed stint in rehab, Gerard Butler hit up Beacher's Madhouse in L.A. around 1 a.m. to scope out the scene. The Scottish actor tried to go incognito in a hat and leather jacket: He was immediately noticed – especially by female clubgoers, who came over to chat throughout the night.

Butler, meanwhile, stuck to bottled water and chatted up the burlesque show's impresario, Jeff Beacher, who also sipped water. The two seemed to be pretty good friends, according to an onlooker. But that didn't stop the female attention, and at one point, a woman came over and danced close to the actor while DJ Baby Chino performed.

Butler was polite but didn't seem very interested in the women's attention, leaving the club solo around 1:30 a.m.
Star Hot SpotsWhere Celebs Play
More Photos
Advertisement
Check in like a superstar!
Al Fresco Fun
Enjoy the outdoors at these star-loved spots
The most buzzed about stars this minute!