Katsuya
11777 San Vicente Blvd.
Los Angeles, CA 90049
310-207-8744

to my to do list
Stars like Kellan Lutz and Jessica Simpson flock to the Philippe Starck-designed eatery for Master Sushi Chef Katsuya Uechi's signature dishes – crispy rice with spicy tuna and miso-marinated black cod are a must-have – and specialty cocktails.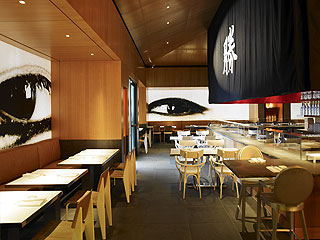 Credit: Courtesy Katsuya
Latest Sightings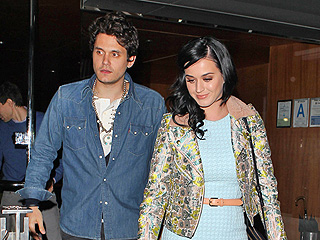 Date night! John Mayer and Katy Perry joined friends for dinner at Katsuya Brentwood on Tuesday.

Sitting in a booth with pals, "the mood was great," an onlooker tells PEOPLE. "John and Katy were mellow but very sweet with each other and were really enjoying their friends."

With Perry looking "very cute" in a Herve Leger dress and high heels, the group indulged in baked crab hand rolls, crispy rice, shishito peppers, creamy rock shrimp, albacore with crispy onions and dessert.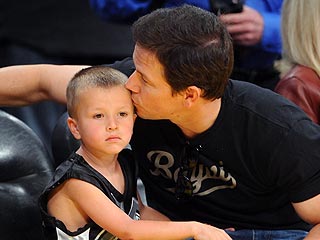 Dad's night out!

Mark Wahlberg and one of his sons joined another father and son duo for an early dinner at Katsuya Hollywood on Friday.

"They were all just as nice as they could be," an onlooker tells PEOPLE. "The kids were having a blast hiding underneath the big table in the booth."

The group ordered several of the restaurant's signature dishes including creamy rock shrimp, baked crab hand rolls, Yellowtail sashimi with jalapeno and more.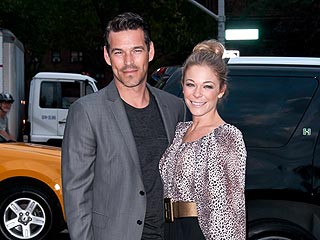 LeAnn Rimes and Eddie Cibrian enjoyed dinner at Katsuya Glendale on Saturday night in Los Angeles.

Rimes – who wore a tight white dress and Louis Vuitton high heels – had a drink at the bar while waiting for Cibrian and his children, Mason and Jake.

Once they arrived, Rimes ordered some signature items and a mixed green salad, while the children opted for kids' meals.

"They seemed to be having a great time," an onlooker tells PEOPLE. "Eddie and LeAnn talked a lot while the kids played together."

The family – who declined an invitation to dine in a private room – stayed for about two hours.
– Jennifer Garcia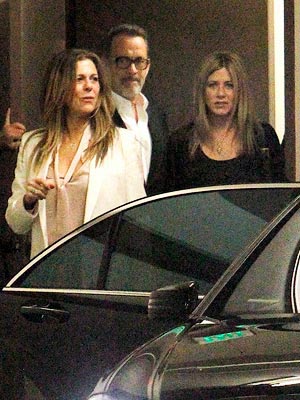 Talk about a power-foursome!

While Jennifer Aniston has been keeping a low-profile and spending time getting her new Los Angeles home move-in ready, the actress and her beau of nearly one year, Justin Theroux, hit the town Wednesday night for dinner with Tom Hanks and wife Rita Wilson.

The group dined at trendy westside eatery Katsuya Brentwood, staying for over two hours. "They all appeared to be really enjoying each other's company and sat at a private booth," says a source. "It was a fun sake and sushi double-date between two super power couples."

As for Aniston, 43, and Theroux, 40, who have been the subject of recent wedding chatter, "Jen and Justin are both doing great," says a source. "They have both been working on upcoming movie projects."
– Jennifer Garcia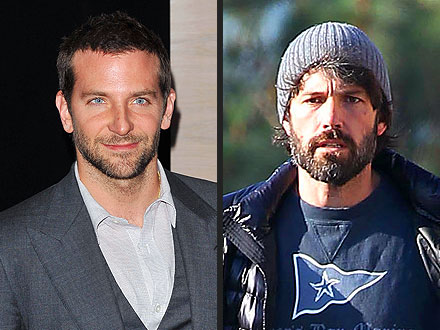 Bradley Cooper left his Aprilia motorcycle with the valet outside of Katsuya in Brentwood, Calif., before heading inside to meet buddy Ben Affleck for lunch around 1 p.m. Affleck arrived a few minutes earlier, walking in virtually unrecognizable in a coat, beard and blue beanie. The guys were seated in the rear, mirrored dining room, which they had all to themselves. And it looked like they were having fun: At one point, PEOPLE's reigning Sexiest Man Alive leaned back on his chair and laughed loudly.
– Kristin Boehm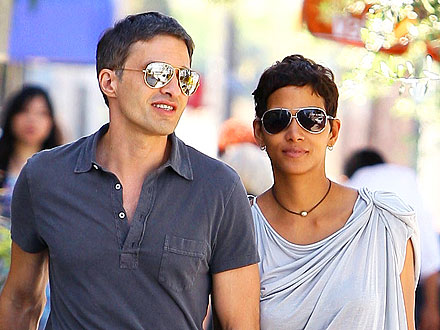 Halle Berry and boyfriend Olivier Martinez shared a quiet date night at Iris, Cirque du Soleil's film-history-themed show at L.A.'s Kodak Theatre. Berry, who is recovering from a broken foot, was wearing her boot-style cast and was very low-key, a source says, as she took in the performance. The same night, the two stopped by Katsuya Hollywood for a private dinner in the Dragon Room. The couple, who didn't have a reservation and just walked into the restaurant, had a "relaxing night together," an onlooker tells us.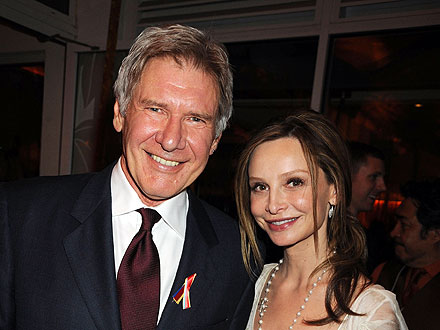 It was a family affair as Calista Flockhart and husband Harrison Ford grabbed dinner at Katsuya Hollywood, flanked by relatives. The restaurant regulars nibbled sushi before heading to see Wicked at the Pantages Theatre. A witness says everyone was in a festive mood and seemed excited about seeing the show. – Dahvi Shira


Star Hot SpotsWhere Celebs Play
More Photos
Advertisement
Check in like a superstar!
A-List Shopping
Get a star-worthy wardrobe at these spots
The most buzzed about stars this minute!