Solstice Sunglass Boutique
10250 Santa Monica Blvd.
Los Angeles, CA 90067
310-282-7160

to my to do list
For stars and shoppers looking to accessorize, the sunglass shop keeps their selection on-trend. Shades from designers such as Marc Jacobs and Gucci are always in stock at the store, which has more than 160 stores in the U.S., along with classics from Ray-Ban and Oakley.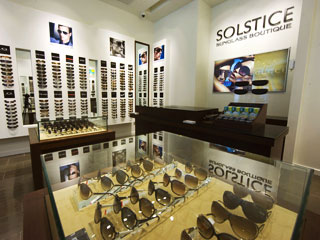 Credit: Courtesy Solstice Sunglass Boutique
Latest Sightings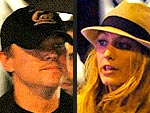 Looks like they're still on! Leonardo DiCaprio and Blake Lively went for an affectionate shopping trip together at Solstice Sunglass Boutique in Santa Barbara, Calif., where the actor tried on Carrera X-cede shades. "Blake gave Leo her final approval on each pair he tried on," a source says, adding that the two "did not let go of each other the entire time." The two stuck around for about 10 minutes, but rushed out of the store once a crowd noticed them.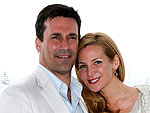 Jon Hamm and his girlfriend Jennifer Westfeldt gave each other fashion advice at the Solstice Sunglass Boutique in Cannes, where they were trying on shades beachside. Jennifer ended up picking a '50s-style cat-eye design from Kate Spade that Jon recommended. As she modeled the final selection, he gave his approval.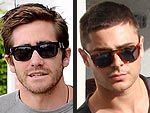 Guess they have similar taste! Jake Gyllenhaal and Zac Efron bumped into each other outside the Solstice Sunglass Boutique in New York. According to a source, the guys both tried on the same shades while shopping separately. Gyllenhaal was there first and was soft-spoken and friendly while browsing the frames, the source says.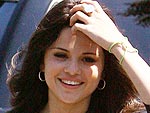 Bright star Selena Gomez and Wizards of Waverly Place costar David Henrie scoped out sunglasses at Solstice in Thousand Oaks, Calif. "They were super-friendly to all of the employees," says a source. "They checked out many frames before purchasing one pair each." (See more celebrity style finds on peoplestylewatch.com!)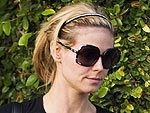 Weeks after giving birth to daughter Lou, Heidi Klum took her family – including hubby Seal and her mother, Erna – shopping in Santa Barbara. The Project Runway host hit up the Solstice Sunglass Boutique in Paseo Nuevo, heading straight for the Marc Jacobs wall where she picked out a pair of gold aviators. Total cost? $290!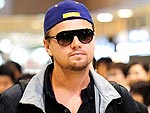 After biking around New York City with four friends, Leonardo DiCaprio pulled up to Solstice Sunglass Boutique in SoHo for a little shopping. The actor left the shop with five pairs of shades, including four different Marc by Marc Jacobs frames.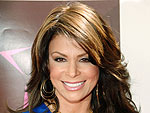 Paula Abdul, shopping with a male friend at Solstice Century City. "She was happy and friendly, squeezing the manager's cheeks and hugging the store employees," says a source. "Her friend was so excited because she purchased the $200 Emporio Armani frames for him."
Star Hot SpotsWhere Celebs Play
More Photos
Advertisement
Check in like a superstar!
Al Fresco Fun
Enjoy the outdoors at these star-loved spots
The most buzzed about stars this minute!