Stars from True Blood, Twilight – and even non-vampires! – come here to sink their fangs into the eatery's signature juicy beef. With a beachside location in Santa Monica – and this location, right in the heart of Hollywood – stars have their pick of scenes when they're craving a traditionally prepared steak.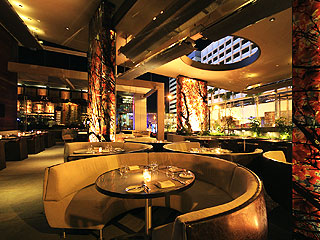 Credit: Courtesy Boa Steakhouse
Latest Sightings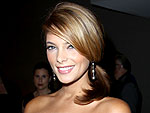 Back in L.A. after spending time in the Big Apple with Jared Followill, Ashley Greene stopped into Trousdale Lounge with a group of friends after dining at Boa Steakhouse. Greene mostly hung out with a girlfriend, while the guys in her group acted like bodyguards. Though Ashley wasn't in full-on party mode – she wasn't dancing or being silly – she was laughing and chatting with her friends, an onlooker says.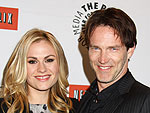 Costars on True Blood and in real life, Anna Paquin and hubby Stephen Moyer shared a relaxed – and romantic – steak and shrimp dinner at Boa Steakhouse in Santa Monica. "They were really sweet with each, taking turns and trying both entrees," an onlooker says. Adds the onlooker: "When they weren't eating, they were holding hands and leaning into each other and talking."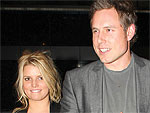 Jessica Simpson arrived at Trousdale Lounge in L.A. on the arm of her fiancé Eric Johnson after dining together at Boa Steakhouse. Once inside, the happy duo made a beeline to the table where Simpson's BFF Cacee Cobb awaited. It was Cobb's birthday, so everybody was in a celebratory mood, and the happy couple waited for their waitress to pour them drinks. Simpson and Johnson were very affectionate at their table, constantly finding ways to touch each other. The group also toasted with champagne and serenaded Cobb with "Happy Birthday." Simpson's spirits were very high, a source says, as she celebrated her friend's birthday with her new man. The couple also stayed until closing, leaving hand-in-hand, just as they arrived.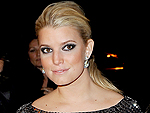 Jessica Simpson, enjoying a big group dinner outdoors on the patio at Boa Steakhouse in Los Angeles with 12 friends. How did she keep warm? The singer sipped Scotch on the rocks and enjoyed her meal in front of the outdoor fireplace.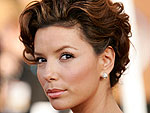 Eva Longoria Parker, celebrating at BOA Steakhouse in West Hollywood after being named Philanthropist of the Year by the Hollywood Reporter. The actress held court on the patio, chatting with guests like pal Mario Lopez, Sheryl Crow and Kate Beckinsale. The party also moved into the Club Room, where guests enjoyed goat cheese baklava and sliders.
Star Hot SpotsWhere Celebs Play
More Photos
Advertisement
Check in like a superstar!
Al Fresco Fun
Enjoy the outdoors at these star-loved spots
The most buzzed about stars this minute!