Jordin Sparks: Teen Wonder
Photo by: Andrew Macpherson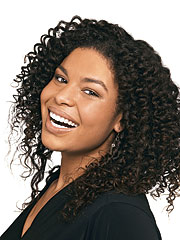 Age:
17
Relationship Status:
Single
Pre-Idol:
High school junior and plus-size model
Music Background:
Sparks toured with Christian singer Michael W. Smith. Her other training? Watching
Idol
since its first season. "I was, like, 11!" she says. (Actually, she was 12.) "I know what the past
Idols
have done and I know what looks good on TV and what looks not good."
Why She Auditioned:
"When I'm on the stage, I feel like I can be myself and nobody will care. I love being up there. I love seeing the faces in the crowd. I love hearing the clapping when you're performing."
Idol Life:
"My hair makes it hard for me to hide. I pull it back and people still recognize me. These little girls are so precious – they say, 'We vote for you all the time!' I love it. My dad (former NFL player Phillippi Sparks) was always in the spotlight, so I'm very comfortable with being in the spotlight, too."
What's On Her iPod?
" 'N Sync and Hanson. I love 'MMMBop'!"
Photo by: Andrew Macpherson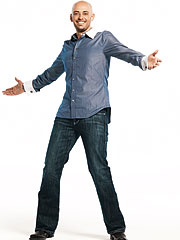 Phil Stacey: The Family Guy
Age:
29
Relationship Status:
Married to Kendra, who gave birth to their second daughter, McKayla, while Dad was trying out.
Pre-Idol:
U.S. Navy petty officer third class, stationed in Jacksonville, Fla.
What Made Him Audition:
"My friend made me because I missed his wedding and that's how he said I could make it up to him. I'm glad he did!"
Backstage Secret:
"I have this nervous habit where I cough before I go onstage. I get nervous, I cough – my parents have always yelled at me about it. I really need to get over it."
What's On His iPod?
"Spice Girls. I'm a huge Spice Girls fan. They are the mac daddies of pop."
NEXT: Melinda Doolittle: The Mom Figure >