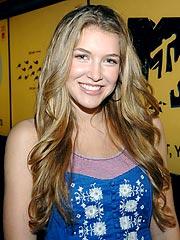 Jamie McCarthy / WireImage
Nathalia Ramos
Age:
15
Hometown:
"I'm Spanish-Australian but spent most of my life in Miami."
Plays:
Yasmin. "She speaks Spanish and English and has all these different languages going on all the time and I'm just like that. My dad is Spanish, my mom is English and at the dinner table, we'll have two different languages going on at the same time."
What's Important:
"School is my No. 1 priority. My mom always says the minute your grades go down, it's all over. I don't want to be a dumb actress! I want to stay in school."
Celebrity Crush:
"I love Johnny Depp. But it's not like a crush. I don't want to date him or anything. He's a little old!"
MySpace vs. Facebook:
"At first I refused to get on Facebook because I didn't want to get addicted to something else. I was going to stick to MySpace. But then I started getting no comments and everyone said you have to get a Facebook! So finally I gave in."
Hanging Out:
"I go to the beach with all my friends. They all like to tan, but I get too hot. And I don't have the patience. We bring our iPods and hang out, but I always have to go in the water. That's the best part."
Favorite Song on the Soundtrack:
"It Doesn't Get Better Than This" by Alex Band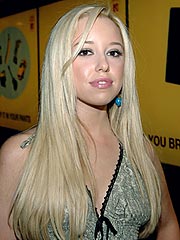 Jamie McCarthy / WireImage
Skyler Shaye
Age:
20
Hometown:
Los Angeles
Plays:
Cloe. "She's very compassionate about her mother and her friends and I'm exactly the same way. My mother is my best friend."
Favorite Beauty Product:
"I swear by Yves Saint Laurent Under Eye Conceler. It's amazing."
On Meeting the Bratz:
"Right when we sat down at the table we knew we were going to be best friends for life."
MySpace vs. Facebook:
I had a MySpace, but I canceled it the other day because I'm starting to feel that it's a weird way of invading your privacy. You know why else I canceled it? It's a very addictive site.
Hanging Out:
"I'm such a homebody! I love being home and cooking or having my friends over to hang out and watch TV. If I'm not at home, I'll be at a coffee shop."
Favorite Song on the Soundtrack:
"Saying Goodbye" by Matt White