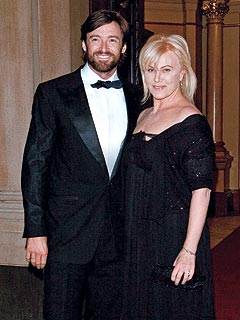 How do you keep the passion alive?
It's easy with my wife. She loves the idea of me coming home in costume because it makes her feel like she's having an affair in a good way. When we met, I was cast as a prisoner with tattoos and she'd say, "Don't take your tattoos off tonight!" and I'd be like, "All right!" But what works best with her is the stockbroker look. She also says, "Do your sexy dance for me," [an '80s-like, hip-swiveling number] and that works for me.
Are you self-conscious about any body part?
When I was younger, I had chicken legs. My nickname was Sticks.
What part do people like best?
My smile. Lately my pecs. I'm being honest!
What do you wear to bed?
I didn't wear anything until my daughter was born and we had a night nanny because I was working. I walked out stark naked, and she was reading a book. Now I like boxer briefs.