Friend. Colleague. Mentor. Legend.
Elizabeth Taylor was many things to many people. But
her death Wednesday
at 79 has united them all – in grief, but also in fond remembrance of her abounding kindness, her indomitable spirit, her unmatched beauty and her often underrated talent.
Tributes continue to pour in from Hollywood and beyond – from close friends and distant admirers. Here is what Liz Taylor meant to some of them:
•
Barbra Streisand
: "It's the end of an era. It wasn't just her beauty or her stardom. It was her humanitarianism. She put a face on HIV/AIDS. She was funny. She was generous. She made her life count."
•
Liza Minnelli
: "She was a true star, because she not only had beauty and notoriety; Elizabeth Taylor had talent. As a friend she was always, always there for me. I'll miss her for the rest of my life, but I was so lucky to have known her."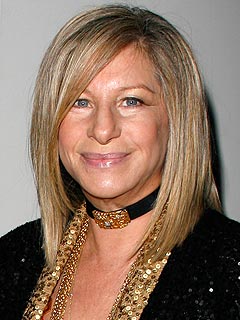 •
Shirley MacLaine
: "I don't know what was more impressive – her magnitude as a star or her magnitude as a friend Her talent for friendship was unmatched. I will miss her for the rest of my life and beyond."
•
John Travolta
: "Elizabeth was the definition of greatness on all fronts. I loved her. She will be incredibly missed."
•
Kim Kardashian
: "I am so saddened about the passing of Elizabeth Taylor! She will always be my idol!"
•
Mariah Carey
: "R.I.P. Elizabeth Taylor, an incomparable legend who will live forever."
•
Julie Andrews
: "Liz was a dear friend. She was a great legendary lady of Hollywood and she will be mourned worldwide."
•
Jamie Lee Curtis
: "I try to emulate her in the work I do with regards to the health and well-being of children. She was an mentor for me and countless others."
•
Elton John
: "She earned our adoration for her stunning beauty and for being the very essence of glamorous movie stardom. And she earned our enduring love and respect for her compassion and her courage in standing up and speaking out about AIDS when others preferred to bury their heads in the sand."
•
Mike Nichols
: "The shock of Elizabeth was not only her beauty. It was her generosity. Her giant laugh. Her vitality, whether tackling a complex scene on film or where we would all have dinner until dawn. She is singular and indelible on film and in our hearts."
•
Steve Martin
: "She was witty and self-deprecating, which I found surprising and delightful. She loved to laugh."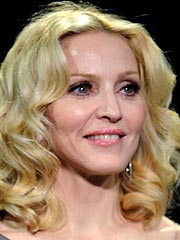 •
Madonna
: "I am so sorry to hear that this great legend has passed. I admired and respected her not only as an actress but for her amazing and inspiring work as an AIDS activist. She was one of a kind."
•
Barry Manilow
: "She was the last great movie star and one of my closest friends ... What I'll always remember about Elizabeth was her laugh. She would walk in looking like a princess, and out of her mouth would come this cackling laugh that would crack all of us up."
•
Nancy Reagan
: "She was passionate – and compassionate – about everything in her life, including her family, her friends, and especially the victims of AIDS. She was truly a legend, and we will miss her."
•
Eva Marie Saint
: "She was an incredible talent, and yes, she had those unforgettable eyes. I greatly admire her humanitarian efforts which have touched so many lives. Elizabeth was a very dear, generous and loving lady."
•
George Hamilton
: "The whole world has been in love with Elizabeth Taylor and I was fortunate enough to be one of them."
•
Tito Jackson
: "Most memorable is her steadfast loyalty and unwavering friendship to my late brother Michael Jackson. Liz provided a sense of relief and comfort to my brother at various difficult times in his life, and I appreciate that."
•
La Toya Jackson
: "Liz Taylor was an amazing woman and screen legend. She was an incredible friend to my brother, at his side through some of his most difficult times and of course loved by his children and our family. She will live on in our hearts forever, my prayers go out to her family."
•
George Michael
: "Such a sad day. Elizabeth Taylor was the last of the Hollywood greats and a fantastically charming woman. She was also the only person I've ever met that had violet eyes. They were genuinely violet. So beautiful."
•
Reporting by MARY GREEN, JULIE JORDAN, JENNIFER GARCIA, MELODY CHIU, JOHNNY DODD and K.C. BAKER