The nurse who answered a prank call to the hospital treating the
Duchess of Cambridge
for
severe morning sickness
was found dead in an apparent suicide.
"It is with deep sadness that I can confirm the tragic death of a member of our nursing staff, Jacintha Saldanha," John Lofthouse, the chief executive of King Edward VII Hospital in London,
said in a statement
.
"She was an excellent nurse and well respected and popular with all of her colleagues. We can confirm that Jacintha was recently the victim of a hoax call to the hospital."
On Tuesday, two radio disc jockeys – Mel Greig and Michael Christian from Australia's 2DayFM – called the hospital impersonating Queen Elizabeth and Prince Charles and inquired about Kate, who was released on Thursday morning.
The hospital said Wednesday that it deeply regretted the call had been put through to one of the nurses who was caring for the Duchess.
Saldanha was found dead on Thursday of a suspected suicide, according to
The Times of London.
"The hospital had been supporting her through this very difficult time [since the hoax]," the hospital executive said. "Jacintha was a first-class nurse who cared diligently for hundreds of patients during her time with us. Everyone is shocked by the loss of the much-loved and valued colleague. Out thoughts and deepest sympathies are with her family and friends."
On Friday, a St. James's Palace spokesman released a statement: "The Duke and Duchess of Cambridge are deeply saddened to learn of the death of Jacintha Saldanha. Their Royal Highnesses were looked after so wonderfully well at all times by everybody at King Edward VII Hospital, and their thoughts and prayers are with Jacintha Saldanha's family, friends and colleagues at this very sad time."
The radio station, which broadcast the call on the air, said on Wednesday that the prank "was done with lighthearted intentions."
But in a statement on Friday, the Australian media company Southern Cross Austereo wrote
on its Facebook page
that they are "deeply saddened by the tragic news of the death of the nurse, Jacintha Saldanha from King Edward V11 Hospital and we extend our deepest sympathies to her family, and all that have been affected by this situation around the world."
The statement also said that the hosts would not be returning to their radio show until further notice "out of respect for what can only be described as a tragedy."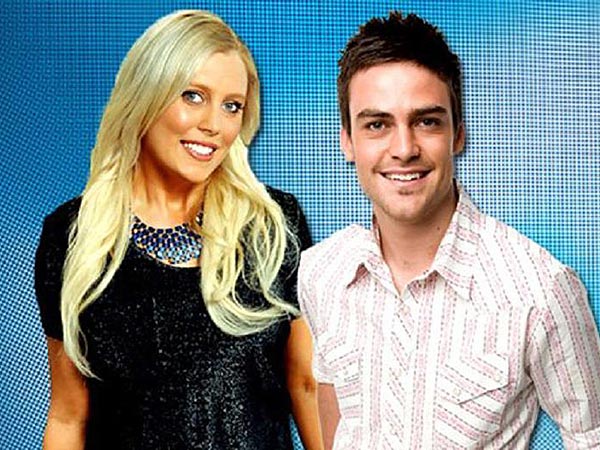 Southern Cross Austereo / EPA / Landov
• Reporting by SIMON PERRY