Queen Elizabeth is passing along her love for a special breed of dog to her great grandson, Prince George.
The Queen, 87, has given him a t-shirt decorated with a colorful depiction of her own 'dorgis' – a cross between a Corgi and dachshund that she has made her own pets for decades.
Artist Cindy Lass created a t-shirt from her own painting of the dogs, which the Queen already has hanging in the palace, and recently sent it on to her. On the back is a print of a crown, also created in her signature style.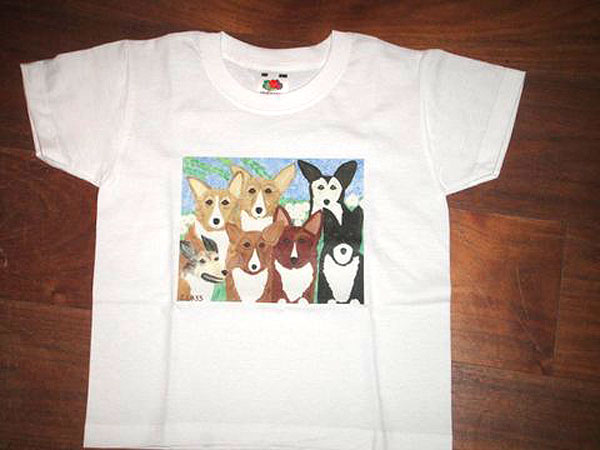 Soon afterwards, Lass, from St. John's Wood in London, received a letter back from one of the Queen's ladies-in-waiting with a "greatly appreciated" thank you and an assurance that she has given the shirt to "Her Majesty's great-grandson Prince George of Cambridge."
The shirt is just right for him to grow into – size 1 year – so mummy
Kate, 32,
could be dressing him in it anytime in the coming months leading up to his first birthday in July.
"I had made it as I thought it would be nice for her great-grandson," Lass tells PEOPLE. "I treat everyone in the same way but when I thought for a minute that the future King could be wearing my design, and I thought, 'wow.'"