Prince William
and
Kate
's
three-week tour of Australia and New Zealand
may have been intended to give the royals a look at an undervisited corner of their kingdom, but in the process it's also served as an official coming-out party for
Prince George
, the 9-month-old baby who will eventually rule the British Empire.
With his chubby cheeks, mop of wispy hair and impeccable sense of style, young George would be a cute baby even if he were a civilian. But the conflict between George's cherubic innocence and the vast (if mostly ceremonial) power he will eventually wield has led to a whole host of amusing GIFs imagining the boy's typical infant behavior as that of
a megalomaniac boy king
.
Below, our favorite mashups of the adorable royal. (All GIFs via Tumblr users
Everything Royalty
and
Royal Watcher
.)
Dictating royal protocol
Greeting his subjects
Debuting the royal wave
Throwing infant shade
Embarking on a quest
But if you prefer to think of George as just a normal baby and not a power-hungry monarch, well, there are GIFs for that too. He's a prince, he contains multitudes.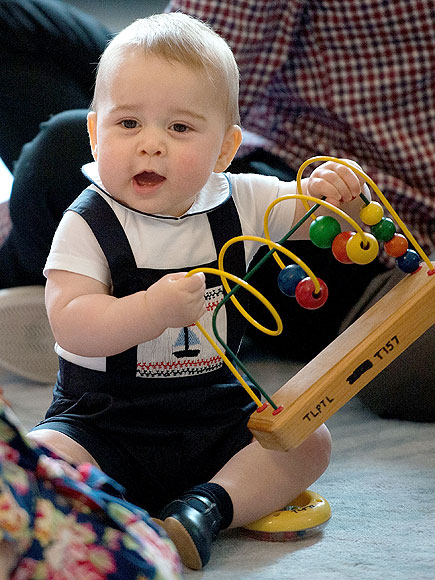 Marty Melville-Pool / Getty
Like us on Facebook for more stories like this!