Looks like
Prince Carl Philip
checks the "must love dogs" box.
Prince Carl Philip yesterday in Lindköping. pic.twitter.com/UPatOLKmNP

— Scandinavian Royals. (@crownprincely) August 11, 2015
The proof? Sweden's third in line to the throne, 36, was snapped in Lindköping this past weekend with a four-legged friend. Of course, fans of Carl Philip know that he's long been a dog lover: He and
wife Princess Sofia
, 30, have one of their own,
Siri
. He's also
been photographed
playing with Princess Madeleine's dog, Zorro (
and
his niece, Princess Estelle).
With this picture, he's adding yet another pup to his inner circle. The identity of the pooch, however, is unknown (perhaps he was mingling with the locals?).
A sexy prince and an adorable dog – What could be more lovable? Here are five things that come
pretty
close.
1.
Tonkey, the dog that looks like a teddy bear
2. Young Queen Elizabeth and her corgis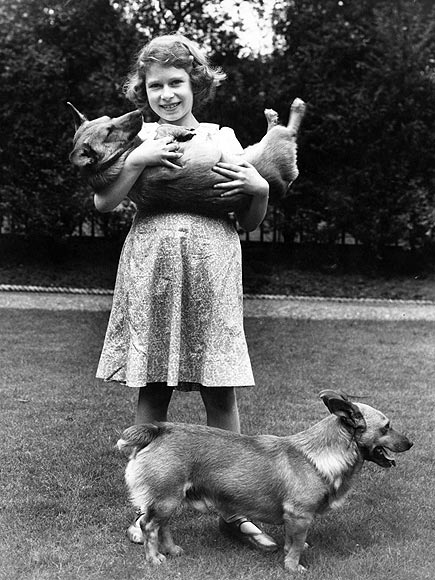 Lisa Sheridan / Hulton Archive / Getty
3. Boo, the world's premier Internet-famous dog
4. This video-game-playing kitten
5. This dog fighting a baby for his bed
Like we said:
almost
.
Prince Carl Philip yesterday in Lindköping. pic.twitter.com/UPatOLKmNP

— Scandinavian Royals. (@crownprincely) August 11, 2015