Sweden's newest royal is almost here!
Crown Princess Victoria
, who is nine months pregnant with her second child, has canceled her annual March 12 "Name Day" celebrations.
The royal, 38, usually marks the occasion with an appearance with her
adorable and high-spirited daughter Princess Estelle
.
Since the
hamster-loving three year old
(who will have her fourth birthday next week, on February 23)'s birth, Victoria's Name Day has included a Mommy-Daughter appearance above the courtyard at Stockholm's Royal Palace.



• Want to keep up with the latest royals coverage? Click here to subscribe to the Royals Newsletter.

The Name Day is a tradition among the Scandinavian aristocracy dating back to the 17th century. If your name is attached to a particular date on the calendar, you can celebrate "a little birthday" annually on that day.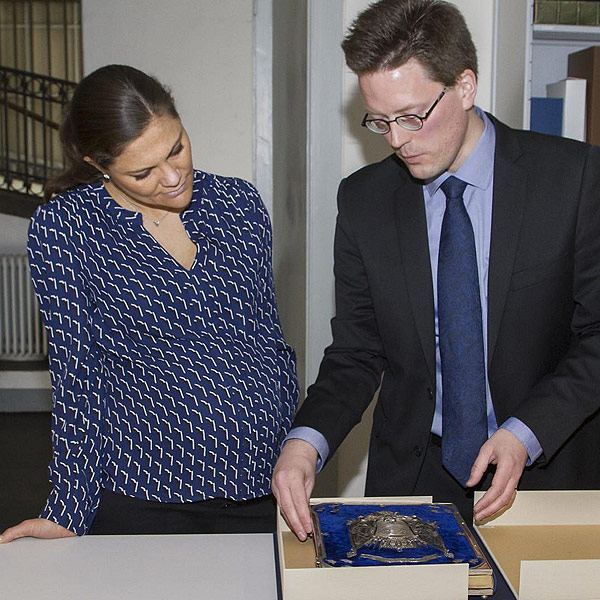 Source: The Swedish Royal Court / Instagram
But with Estelle's sibling due any day now, Sweden's heir apparent is taking no chances and
enjoying some well-earned maternity leave
, close to her home at the nearby
Haga Palace
.
In the later months of her pregnancy, she's still been taking on royal duties.
Princess Victoria joined her younger sister Princess Madeleine
, who flew in from London earlier this week, at two meetings to oversee the work of
World Childhood Foundation
, the charity established in 1999 by their mother
Queen Silvia
.
Ahead of their new baby's delivery, Princess Victoria's husband
Prince Daniel
has been taking
time out to revisit some old haunts
, including the school he attended as a youth.
"I was less than a model student," the prince told reporters. "I found it difficult to concentrate. Most of the time I had
"ants in my pants".