For someone who is about to turn 90, it seems completely appropriate that the fine bone china collectibles being made in her name use traditions dating back 250 years.
When
Queen Elizabeth II
enters her ninth decade in April, she'll be commemorated with a set of china cups, saucers and mugs and plates from the Royal Collection Trust that are not only hand-made but edged with hand-applied 22-karat gold.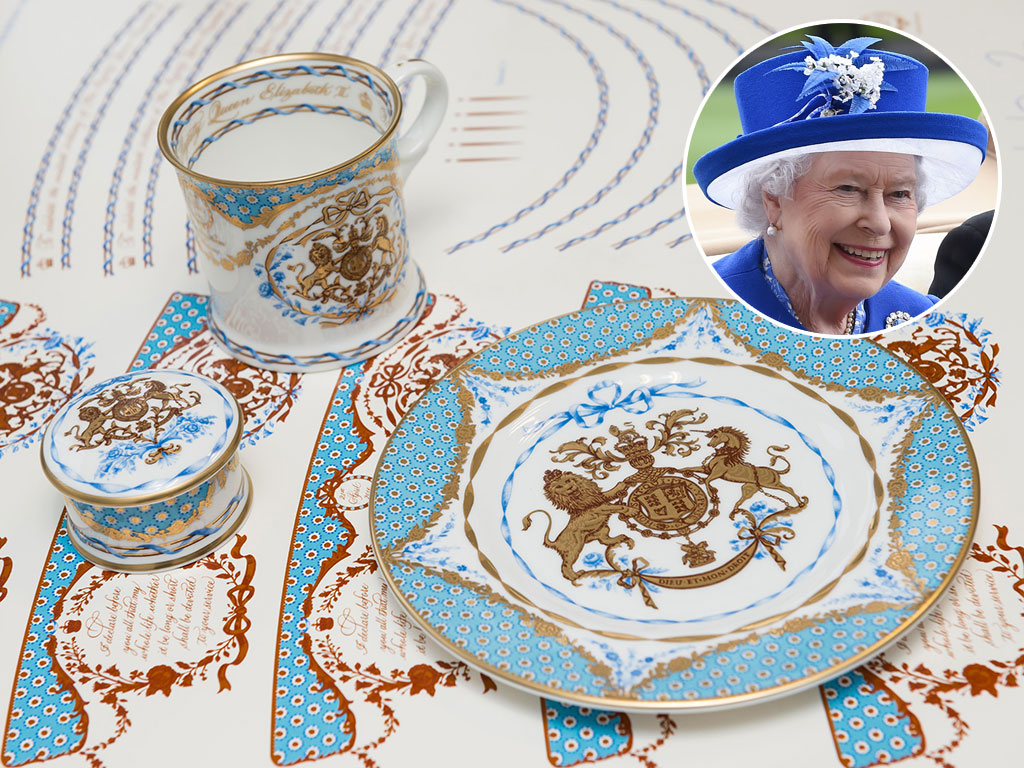 ROYAL COLLECTION TRUST; Anwar Hussein / WireImage
The collectables are created by around 50 workers in a series of factories around Stoke-on-Trent – in the traditional 'potteries' area of England – using methods honed more than two centuries ago. Although production is more automated, it still relies on hands-on artisans and pieces individually set in Plaster of Paris molds.
The Queen, who had a
London rail line named for her last week
, has 'two' birthdays. Her real one on April 21 and a second, official one, complete with
public commemorations and a big picnic lunch
, in June.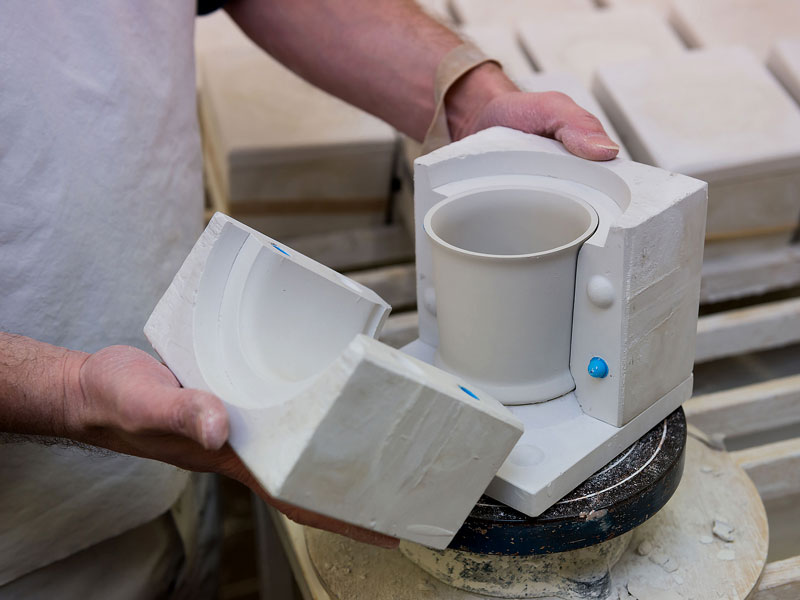 And those two dates are reflected in the line of china produced by the Royal Collection. In the center there is the royal coat of arms, featuring the lion and unicorn and the garter. But, more poignantly, they are "surrounded by garlands of forget-me-nots, which are in bloom in April at the time of Her Majesty's actual birthday and cornflowers which are then in bloom in June," Ian Grant, production controller of the Royal Collection, tells PEOPLE.
•
Want to keep up with the latest royals coverage? Click here to subscribe to the Royals Newsletter.
"With it celebrating Her Majesty's 90th birthday, it was a very personal event, and we wanted to make it a little bit more personal than other commemorative china," he explains.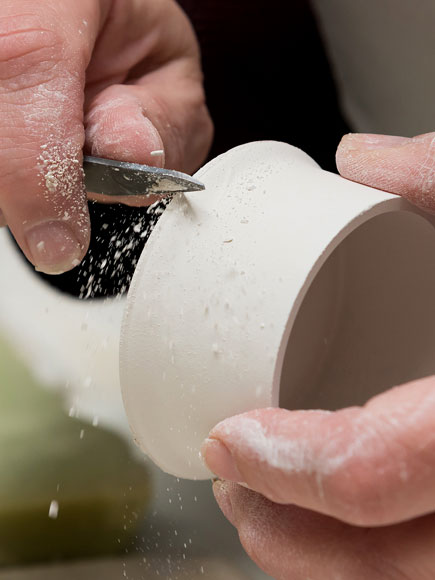 And, aside from her birthday, the four nations making up her country, the United Kingdom, are captured in gold flowers that contain elements from their national emblems – the rose (for England), the thistle (Scotland), the daffodil (Wales) and the shamrock (Northern Ireland).
Around the border they have special trim known as "Partridge Eye," which is a decorative technique that was used by the Sévres Porcelain company, often seen around the palace. "If you like we have married together all the national emblems, the Queen's coat of arms and flowers in bloom around her birthday and then elements from Her Majesty's residence in London," Grant explains.
The Queen said she was happy with the designs two months ago. But, with past collections – like one for one of her Jubilees, she hasn't always been so sure. "She just felt that a little aspect looked a little unusual so we amended it," Grant says of the unidentified collection.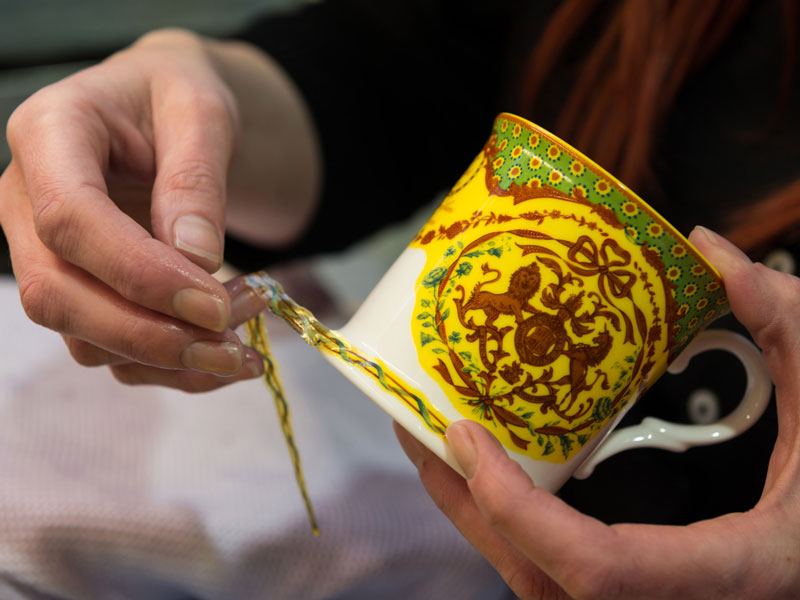 "Even though she's 90 years old she's incredibly sharp and doesn't miss much. So we need to be very sure in our minds that what we have done is as good as it can be before we present it to her."
The Royal Collection Trust is especially proud that it is able to contribute to the welfare of a longstanding industry. "Being committed to British manufacturing, rather than going offshore where it may be cheaper, means we are working with a local industry to help keep those skills alive and preserve the skills and the jobs," Grant adds.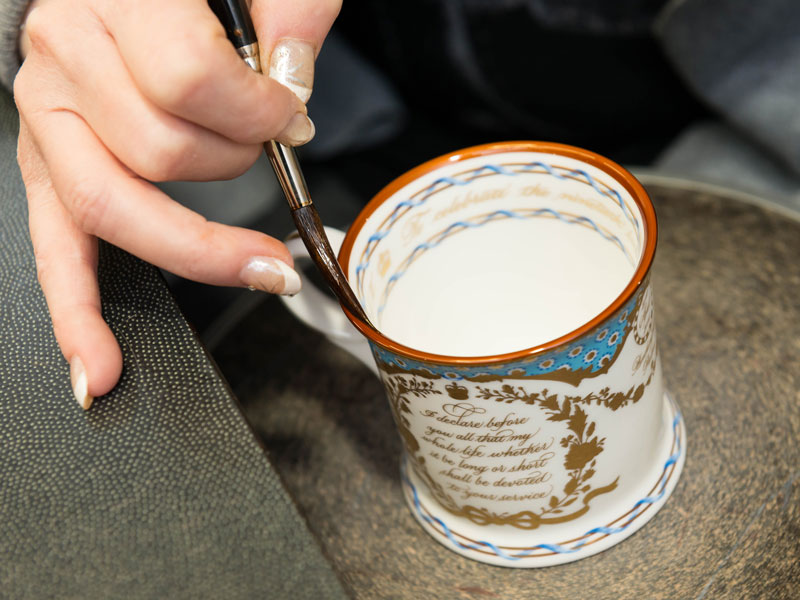 And, apart from the gift boxing, the final part of that production is the gilding around the handles and the edges of the saucers and plates. "It is 22-karat gold hand-applied in one of the factories in Stoke-on-Trent that we work with," Grant says.
With all that precious metal, don't throw it in the dishwasher. "We strongly recommend they are hand-washed only!"
The china, which includes a mug at $35 (£25), a pillbox $40 (£29) and a 6-inch side plate costing $55 (£39), can be bought at the palace shops and
online
.