With two Olympic athletes for parents, you would expect
Prince Jacques of Monaco
to take up sports at an early age.
Still,
at 14 months
, it's a little surprising to see
the royal twin
trying his hand at rugby.
On Saturday, the prince made an unannounced turn-out (alongside mom
Princess Charlene of Monaco
) for the morning kick-off for the St. Devote Tournament.
Held at Monaco's Louis II Stadium, the St. Devote tournament is an under-12 rugby event sponsored by the
Princess Charlene Foundation
which brings together children's teams from 12 different nations including Abu Dhabi, South Africa, Spain, France, Tunisia and Russia.
•
Want to keep up with the latest royals coverage? Click here to subscribe to the Royals Newsletter.
Corsica (representing Italy) and Monaco also participate, symbolizing the tie shared between the island and the principality formed by the history of St. Devote,
Monaco's
.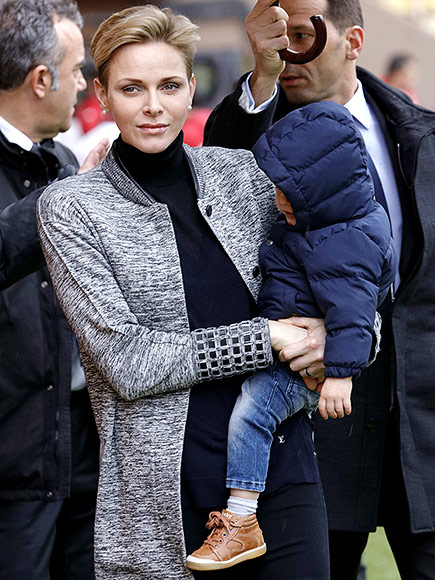 Encouraging sportsmanship and fair play values, the festival also included a morning clinic of Tots Rugby, a program initiating 3 to 5 year olds into the sport, where Jacques walked the stadium track – and after a brief unfamiliarity – showed enough curiosity to embrace the oval ball.



It was an active sports weekend for the princess, who spent Friday afternoon leading discussions and supervising a swimming lesson for local children alongside several teams participating in the tournament.


Noting the team from her homeland South Africa – who come from a underdeveloped Cape Town area – Her Highness suggested: "I believe it's a privilege for Monaco's children to meet children less fortunate than they are. It's a way of confronting and appreciating another culture."