Sweat dreams,
Prince Oscar
!
The first photo of the
newborn Swedish prince
was released by the palace on Monday.
The gorgeous close-up shot, taken at Stockholm's Haga Palace, shows the adorable 5-day-old baby sleeping while wrapped in a cozy cream blanket.
•
Want to keep up with the latest royals coverage? Click here to subscribe to the Royals Newsletter.
The palace, first built in the early 19th century, as a special home for young royal children, is now home to Sweden's latest addition to the royal family.
Prince Oscar, third in line to the Swedish throne (after
mom Crown Princess Victoria
and big sister
Princess Estelle
) shows he's very comfortable in front of the camera, enjoying a relaxing nap while the court photographer takes his picture.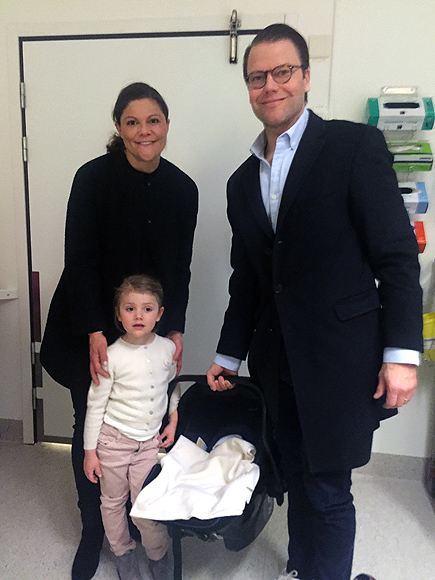 As his parents adjust to a busier life – now with two children running around the family home – the little prince is wrapped in the same blanket that snuggled Princess Estelle when she was very young.
And for once, Princess Estelle is letting her little brother
enjoy the spotlight
!