Prince William
and
wife Kate
will tackle the serious issue of suicide as they continue their mental health campaign efforts on Thursday.
The royal couple is
set to visit
St Thomas' Hospital in London, followed by a screening of a documentary about mental illness at Kensington Palace.
They'll also meet a survivor and hear his remarkable story about how he was coaxed to safety when he considered ending his life.
Jonny Benjamin, 29, was at his lowest point – on the ledge of a bridge over the River Thames in London – when his guardian angel appeared in the form of passerby Neil Laybourne, who connected with him enough to encourage him away from the edge.
Now, a mental health campaigner, Banjamin praises William, 33, and Kate, 34, for the efforts they are making in tackling the stigma.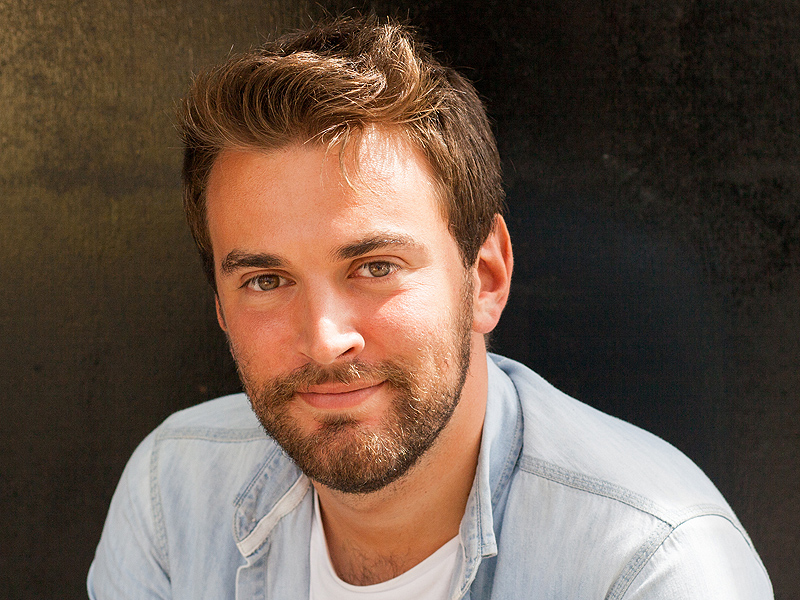 While both are spending much of their public life working to beat the mental health challenges
faced by children
, former servicemen and women and the homeless, William, especially, is keen to also highlight the extent of male suicide.
"To have a young royal who's willing to really take a look at this taboo is hopefully going to break it!" Benjamin tells PEOPLE.
"It's an area people don't like to discuss. Tomorrow is for them to explore and hear our experiences and what we are doing to raise awareness as we try and engage people in this area.
"Having their support will bring that message to an even wider audience."
Benjamin also highlights some sobering statistics: There are 3,000 suicides every day around the world, and it is now the biggest killer of men under 50 in the U.K.
Through
his work with the East Anglian Air Ambulance
, William and his crew have been called out to suicide cases involving young men. The prince also has come across the issue through his work with the homeless. These experiences have led him to want to focus more on prevention efforts.
Benjamin's story will only further the royal's efforts to combat the stigma. Benjamin says he reached his lowest point after he was diagnosed with schizoaffective disorder (a combination of schizophrenia and bipolar).
"I gave up, I thought I'd never get better. I was embarrassed and ashamed and a burden on my family and friends," he says.
He ran away from the hospital on January 14, 2008, and came to a bridge in London over the River Thames. He was on the ledge and approached by a young man who "started to engage with me and he started telling me about himself. And I started to open up for the first time. I felt safe, he was very patient with me and very compassionate."
He was eventually helped over the fence and police who had been alerted grabbed him. He was taken to St Thomas' Hospital, and lost contact with Neil. "But hearing his words, I had hope for the first time and it carried me over. That was the day my recovery started," Benjamin says.
The years that followed were tough for Benjamin, but he recovered. And as he started talking about his experiences, he could see it was helping people.
•
Want to keep up with the latest royals coverage? Click here to subscribe to the Royals Newsletter.
After six years, he re-discovered Laybourn via a social media campaign. "One had to be in a good place to start this campaign. I needed to be well," he says.
Benjamin is now a patron of
Rethink Mental Illness
and made a film
The Stranger on a Bridge
, which will be shown at Kensington Palace tomorrow.
"You are going to know someone who has mental health issues, and unfortunately, a lot of people do hide it," Bejamin says. "If people like Kate and William can address these issues, the less people will have to hide and the more open and unashamed they will be."