Rugby brings everyone together – even royals and A-listers.
Prince Harry
was spotted in the stands Saturday for England's match against Wales in London. And just one row back sat
Benedict Cumberbatch
.
The 39-year-old
Sherlock
star, sporting a Sherlock-esque hat, cheered behind Harry, 31, who is vice patron of English rugby's governing body.
It wasn't Cumberbatch's first royal encounter
in recent months
: In November,
Queen Elizabeth II
bestowed on him the title of C.B.E. (Commander of the Order of the British Empire).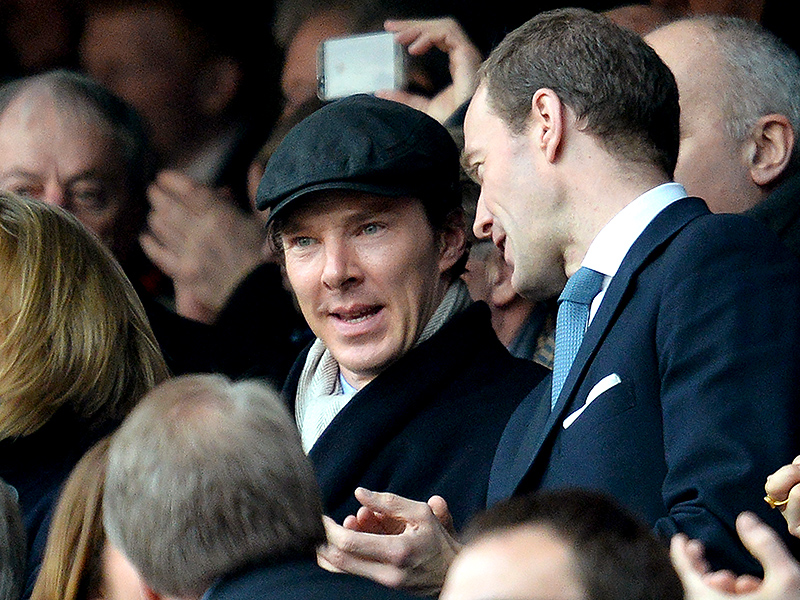 "It was wonderful, it was the first time I've ever met her and to meet her and be honored by her was extraordinary," Cumberbatch
told the BBC
afterward.
Harry, meanwhile, has been busy working with older brother
Prince William
and sister-in-law
Princess Kate
in
their mental health efforts
.
Next on the prince's docket is
an upcoming trip to Nepal
, nearly a year
after disastrously deadly earthquakes
struck the nation.
•
Want to keep up with the latest royals coverage? Click here to subscribe to the Royals Newsletter.
While there, Harry
plans to forgo
the usual royal hotel accommodations and instead stay with a local family.



"He has been moved by the stories of resilience of the Nepali people following the earthquakes last year and is now eager to learn more about their country and culture," a spokesman said in an earlier statement. "With Britain and Nepal currently celebrating two hundred years of cooperation, Prince Harry will experience the strength of the relationship and traditional warmth of the Nepali welcome."