Princess Kate
and
Prince William
may have left their own little children at home but the royal couple were still able to tend to some babies in India on Wednesday.
The young royals fed some orphan elephants and rhinos while
spending a day highlighting conservation
in the country's largest national park.
Armed with large bottles of milk, William (who said he could have "spent the whole day there") and Kate fed the hungry animals who were impatient to get their meal and bellowed when they first saw rangers approaching.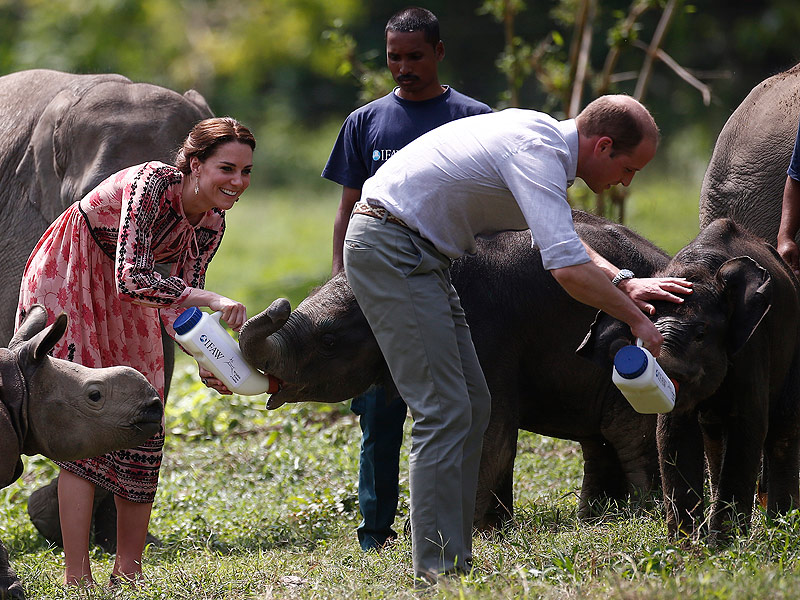 ADNAN ABIDI / AFP / Getty Images
•
Want to keep up with the latest royals coverage? Click here to subscribe to the Royals Newsletter.

Catching maternal Kate's attention was tiny Dunga, who is the size of a large dog. She and William soothed the animal with comforting pats as it drank from a milk bottle.
The couple were visiting the Centre for Wildlife Rehabilitation and Conservation, in the Kaziranga National Park, a UNESCO world heritage site of 310,000 square miles.