A strong earthquake struck Myanmar on Wednesday night, with tremors felt in parts of eastern India.
The 6.9-magnitude quake was centered in the jungle about 130 miles northwest of Mandalay, Myanmar's second-biggest city. While the area is prone to earthquakes, it is generally sparsely populated.
Tremors were felt in the eastern Indian states of Assam, including
Kaziranga National Park
, where
Prince William
and
Princess Kate
are visiting during their royal tour of India.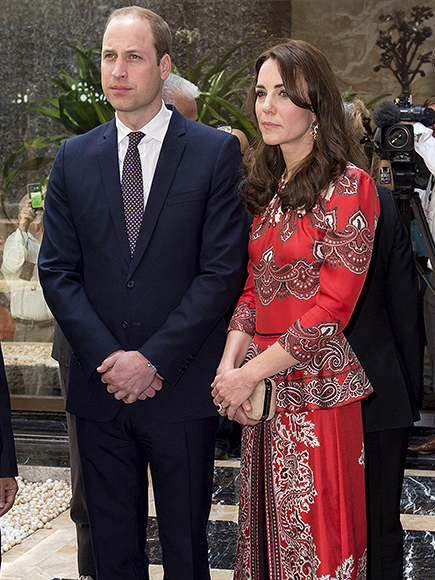 "Tremors were felt across the region. Everyone is okay," a palace spokesman said.
The couple is staying at Diphlu Lodge in Kaziranga National Park (about 500 miles from Myanmar) after spending the day touring the area,
interacting with wildlife
and hearing about conservation efforts.
Will and Kate are due to fly to neighboring Bhutan on Thursday.