Prince William
and
Princess Kate
have said that they are
creating new memories
when they
follow in the footsteps of the late Princess Diana
and
visit the Taj Mahal
.
On their
tour of India
they also paid a poignant visit to the
Elephant Family
charity set up in the name of conservationist Mark Shand – the late brother of William's stepmother
Camilla, Duchess of Cornwall
.
"They say that the tour is about creating new memories, and how nice that they've associated with the animal we all love for its memory," Ruth Powys, CEO of the Elephant Family, told PEOPLE. "Mark would be delighted if he could see what's happening today."
On Wednesday, the couple saw the result of the organization's groundbreaking project to relocate a group of homes out of the way of an elephant migration corridor in the
Kaziranga National Park
.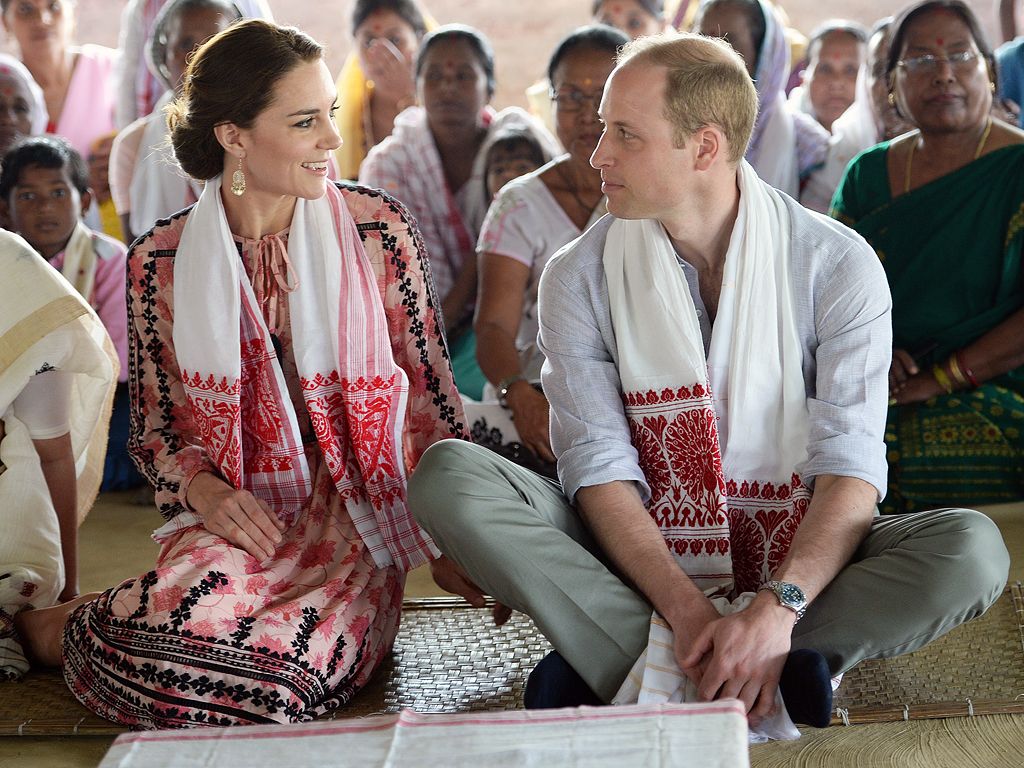 Samir Hussein / Pool / WireImage
After adding their artistic touches to a model elephant – a symbol of the charity set up after Shand's death in April 2014 – they were told two little versions painted by locals will be sent to
Prince George
and
Princess Charlotte
.
Powys welcomed the couple to the site of a future health clinic for elephants and also introduced them to villagers who are among the more than 100 Karbi people who have been relocated by the charity to keep them safely out of the path of an elephant corridor.
"The first thing they said after we introduced ourselves was how sorry they were about Mark," Powys said.
William asked them, through a translator: "Was it difficult for them to leave their homes?" Kate asked, "Are they educating their children about the elephants?"
•
Want to keep up with the latest royals coverage? Click here to subscribe to the Royals Newsletter.
And they were both keen to speak to two mothers who were breastfeeding young children in slings. "They look very comfortable," William said. "That's amazing."
Kate said that the elephant corridors "must be scary with such young children. It's much safer now."
She and William were then invited to put the finishing touches to the trunk of a 4-foot tall elephant made of fiber glass which will be part of the fundraising campaign "Elephant Parade India."
"Kate did a lovely flower. She seemed to thoroughly enjoy painting the elephant," said Delhi-based painter Bulbul Sharma told reporters. "She took inspiration from my flowers and did them in her own colors."
Powys tells PEOPLE there was some rivalry: "We know that the Duchess is
very good at painting
as we saw her paint the wallpaper at the Goring Hotel [on another engagement].
"There was some slight tension and some nerves kicked in about her flower being perhaps more pretty. But he did a brilliant bindi, right in the middle of the elephant. Very respectable."
"I was very impressed with them both," she adds. "William really knew his stuff. He got the complexity of the issue."