We know from
Prince Harry
that
Queen Elizabeth
is
"the boss"
. But who does the boss turn to when she needs someone to help keep her strong?
The answer, of course, is her husband of 68 years,
Prince Philip
. Now, as the monarch prepares to
celebrate her 90th birthday on April 21
, she leans more heavily than ever on her lifelong partner.
•
Want to keep up with the latest royals coverage? Click here to subscribe to the Royals Newsletter.
Speaking to PEOPLE in this week's issue, Lady Pamela Hicks – a bridesmaid at the couple's 1947 wedding – says, "I can think of very few couples as united as they are."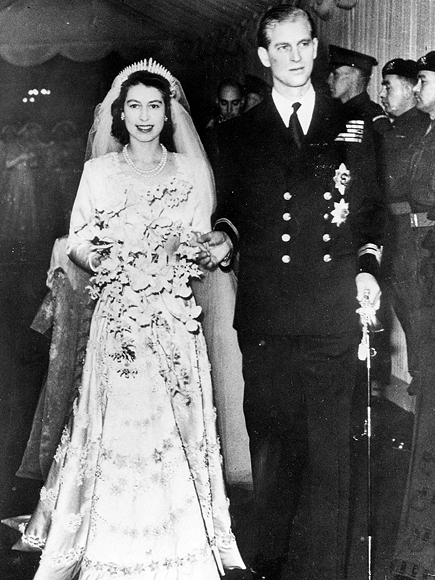 Princess Elizabeth
was just a teenager when she fell in love with the Greek-born Royal Navy officer, whom Hicks describes as "every girl's dream Viking prince."
For more on the Queen and Prince Philip, pick up this week's issue of PEOPLE
WATCH: 90 and Still the Boss! Breaking Down Queen Elizabeth's Five Favorite Things!
Today, the nonagenarian couple (Philip will be 95 on June 10) enjoy their favorite shared interest together: collecting wildlife art, picnics in the Scottish heather and grilling with a custom barbecue cart designed by Philip complete with velvet-lined drawers for their favorite liquor. (Gin-and-Dubonnet cocktails for her, of course.)
Says Robert Hardman, writer for the recent ITV documentary
Our Queen at 90
, "it's the longest royal marriage in history. They don't have anything left to prove."