When
Princess Kate
tackled a
five-hour hike in the Himalayas
on
Friday in Bhutan
, she did it in style!
Wearing a chic white linen shirt, skinny jeans and 18-carat gold earrings – and sporting her
signature bouncy blow dry
– the royal was just as stunning as the clifftop scenery.
Not only did she manage to climb thousands of steps up to Bhutan's famous Tiger's Nest monastery, she did it without moving a single hair out of place! In fact, the sporty royal mom,
barely seemed to break a sweat on the climb
with husband
Prince William
.
As she set off early Friday morning, Kate rolled up the sleeves on her
classic white linen blouse
from Jaeger ($126), which was tucked into skinny jeans. Over the top she wore
her favorite leather waistcoat from Really Wild Clothing
($702), which she took off after stopping at the view point half way up the ascent.
A spokesperson for the brand said the comfortable piece, which Kate has owned for many years, would have been "perfect for Bhutan's climate."
And when it came to her feet, she didn't go for trainers or hiking boots (as worn by William), instead, she slipped on her go-to stylish
Penelope Chilvers
long tassel boots in a brown shade called "conker," which Kate has had in her closet for over a decade.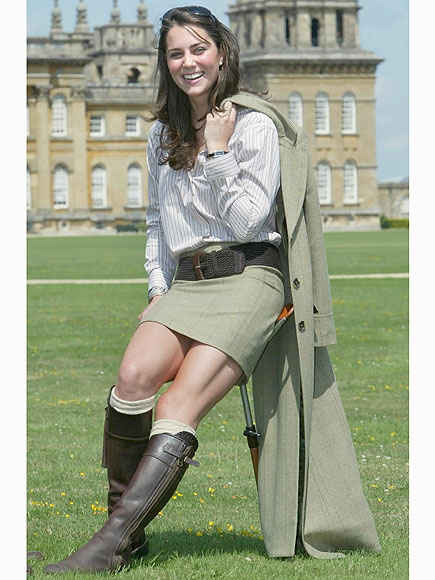 Thrilled that Kate chose her trusty well-worn boots for such a momentous occasion, Chilvers tells PEOPLE: "It's great to see the Duchess wearing the first boots we made for her in 2004 – 10 years on. The boots only get better with age. She looks fabulous in them."
Handmade from Spanish leather, the $674 boots are fully lined and feature a Goodyear Welted Commando rubber sole, perfect for navigating the dusty pathways and narrow passageways on the couple's steep hike through pine forests.
•
Want to keep up with the latest royals coverage? Click here to subscribe to the Royals Newsletter.
"Penelope Chilvers footwear is designed for travel and adventure, so it makes me very happy to see them being worn how they should be – as her oldest and dearest wardrobe staples," says the British footwear designer. "I like to enhance the natural texture of leather – I think natural imperfections make my collections unique."
And of course, Kate couldn't hike without a little bling! She topped her look off with her favorite
Kiki McDonough citrine pear drop earrings
in 18ct yellow gold, which retail for $993.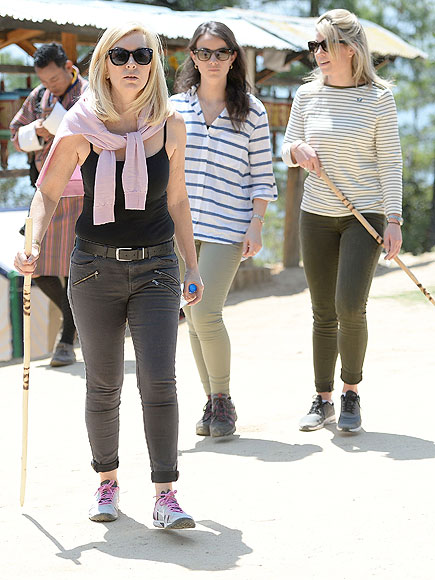 Kate also had a
special entourage
with her for the outing – longtime hairdresser Amanda Cook Tucker and her personal assistant Natasha Archer joined the royal couple and likely made sure Kate was camera-ready with a few touchups before she greeted the press after the grueling hike.
Responsible for liaising with designers and calling in all of Kate's outfits and accessories, Archer is regarded as Kate's unofficial stylist by those in the know.
And having traveled with her on the
2014 tour of New Zealand and Australia
, Cook Tucker is a pro when it comes to contending with frizzy weather conditions.