After a
remarkably sweat-free
hike in the Himalayas,
Prince William
and
Princess Kate
made a glamorous quick change for an international reception
in Bhutan
on Friday.
Kate swapped her skinny jeans and
10-year-old boots
for
Beulah London
's "Juliet Flower Spirits" dress in red, which retails for $1,057 from the current collection.
•
Want to keep up with the latest royals coverage? Click here to subscribe to the Royals Newsletter.
In a nod to the host country, she accessorized with a blue poppy – the national flower of Bhutan.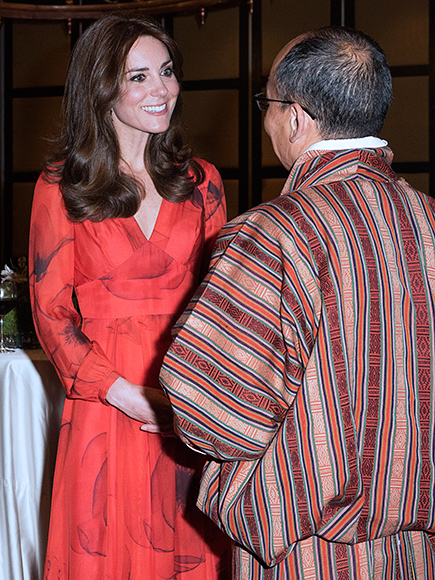 The reception celebrated relations between Great Britain and Bhutan. Friday was the couple's second day in the
real-life magical kingdom
, where Kate and William have been spending time with
their royal counterparts
, the
Dragon King and Queen
.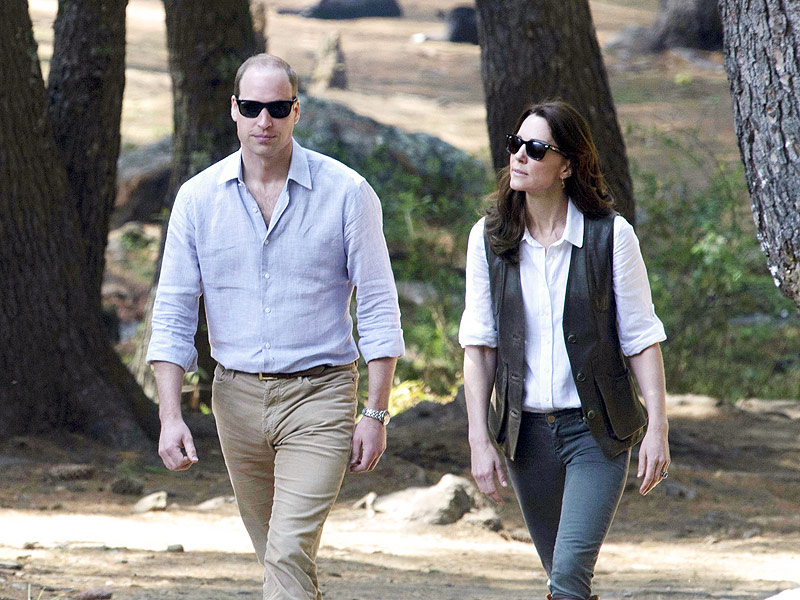 Tim Rooke / REX / Shutterstock
Earlier in the day, William and Kate spoke to reporters about their impressions of the small-but-spectacular Buddhist country.
"I feel very lucky and fortunate to see such beautiful scenery," Kate said, adding, "As William said, learn about the country."
The royal parents will wrap up their weeklong trip on Saturday, with
William telling PEOPLE
that they miss their children "massively" and that they have called home "many times."