The royal souvenirs from
Prince William
and
Princess Kate
's trip to
India and Bhutan
just keep on coming!
Bhutanese royals
King Jigme and Queen Jetsun
ordered a pair of colorful coats from designer
Chimmi Choden
, who understands they were a gift for
Prince George
and
Princess Charlotte
.
The wool- and silk-blend coats were hand-dyed and carried traditional motifs that have been used by Bhutanese weavers for generations, Choden tells PEOPLE.
•
Want to keep up with the latest royals coverage? Click here to subscribe to the Royals Newsletter.
"I chose to experiment with a luxurious Merino wool and silk blend which is much softer and has a subtle, natural sheen," she says. "The yarn was hand-dyed using organic ingredients found locally in Bhutan. We used walnut shells called
tago poko
in Dzongkha to create the soft brown.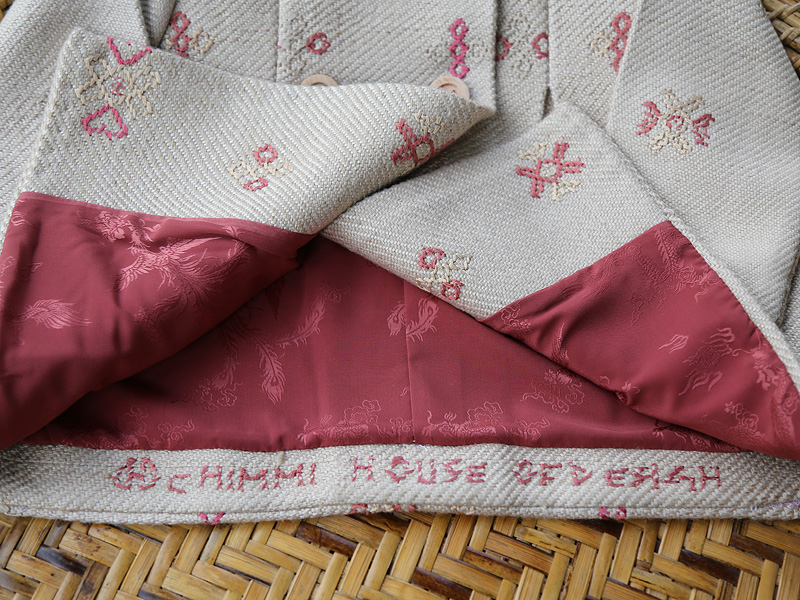 "Rather than using the traditional yak wool, the pink hues were achieved by boiling madder and lac, which is a scarlet resin secreted by the lac insect and harvested from an infested tree. The yellow shades were infused with turmeric and the leaves of the Asiatic Sweet Leaf plant." The traditional motifs include the "Dorji" and "Pigeon's Eye."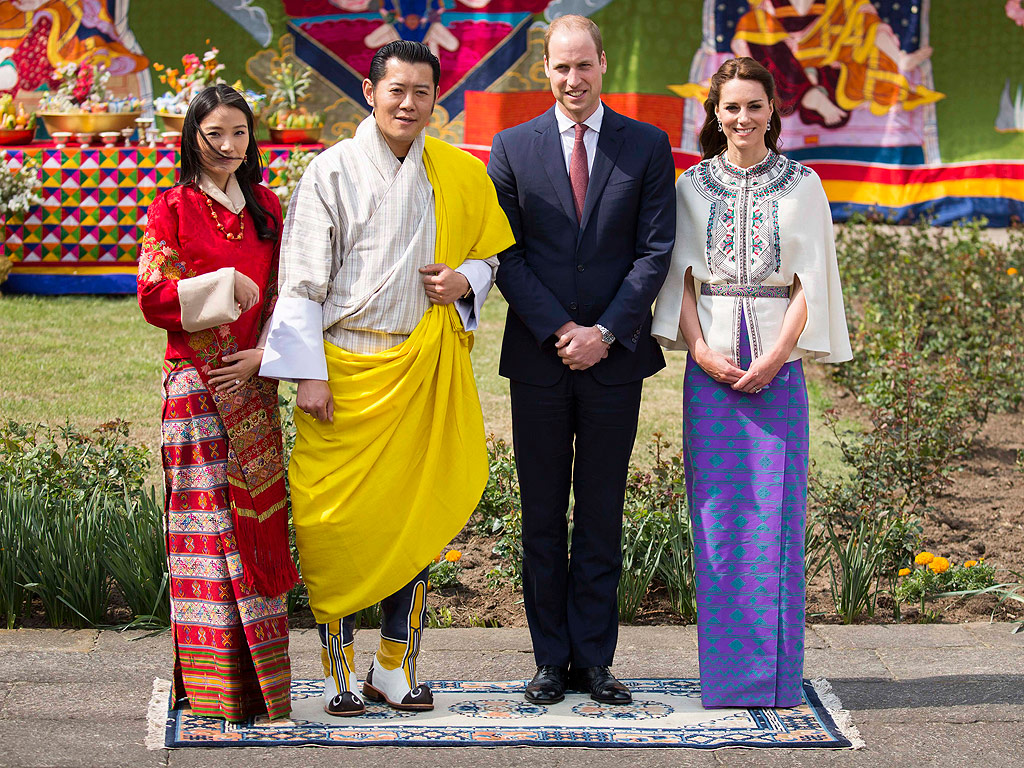 "These pieces are entirely unique and were made exclusively for the royal order," says Choden. "No such piece has ever been made before, nor will it be possible to replicate since they were woven with hand-dyed yarn. The exclusivity of hand crafted products is an important part of their allure and beauty."
As for Kate's dip into Bhutanese fashion with a
kira-style skirt
, Choden says the look "transformed in her own unique style. She wore it beautifully."
"The Bhutanese have been in a celebratory mood since
the birth of our Gyalsey
– the
newborn Dragon Prince
– and the long- awaited
visit of the Duke and Duchess
only added to the emotion. It has been an amazing start to the Bhutanese New Year."
She also made some dresses for Kate to wear but she was not able to meet her. "Though ultimately I was not able to deliver the pieces to the Duchess, I am more than grateful and extremely humbled to receive the royal order to make gifts for the children."