What do you give the woman who has everything?
President Barack Obama
and
First Lady Michelle Obama
found the perfect gift for
Queen Elizabeth
on her milestone
90th birthday
.
During their
visit to Windsor Castle on Friday
, the President and First Lady didn't come empty-handed! They arrived for their royal lunch with a rectangular box wrapped in gold paper and embossed with the presidential seal. Inside the box was a custom photo album chronicling the monarch's visits with U.S. Presidents and First Ladies.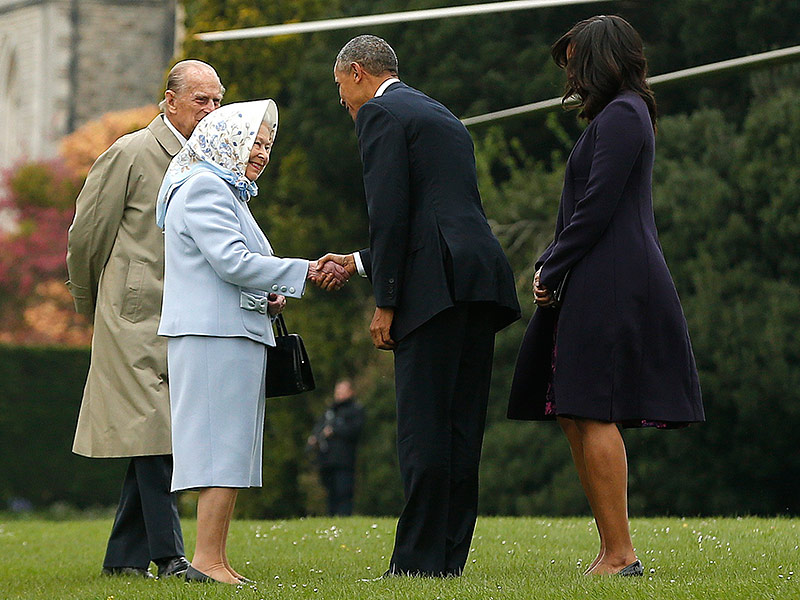 As the
longest reigning monarch
in British history, the collection of historical photos in the album highlights the enduring close friendship between the United States and the United Kingdom.

•
Want to keep up with the latest royals coverage? Click here to subscribe to the Royals Newsletter.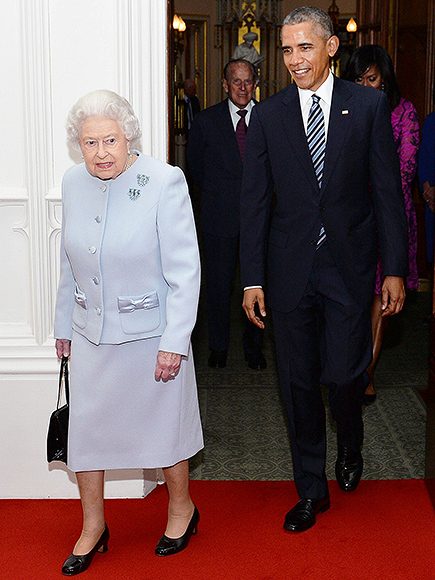 The Queen's historic first visit to the United States was in 1951 (when she was known as Princess Elizabeth). She toured George Washington's historic Mount Vernon Estate and met with President Harry S. Truman. Since that first visit, she has met with nearly every U.S. President. Her first visit to the U.S. as Queen came in 1957, during which she met with both President Dwight D. Eisenhower and former President Herbert Hoover.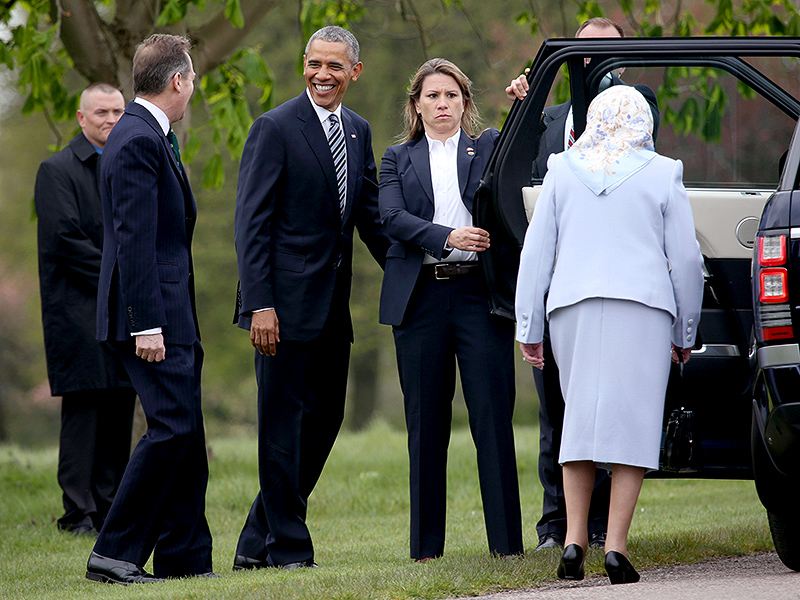 James Shaw / REX / Shutterstock
Friday's visit marked her third meeting with President Obama, who praised the Queen in a joint press conference with British Prime Minister David Cameron. "The Queen has been a source of inspiration for me, like so many people around the world … she is truly one of my favorite people," Obama said.
"Should we be fortunate enough to reach 90, may we all be as vibrant as she is," he added. "She's an astonishing person and a real jewel to the world, and not just to the United Kingdom."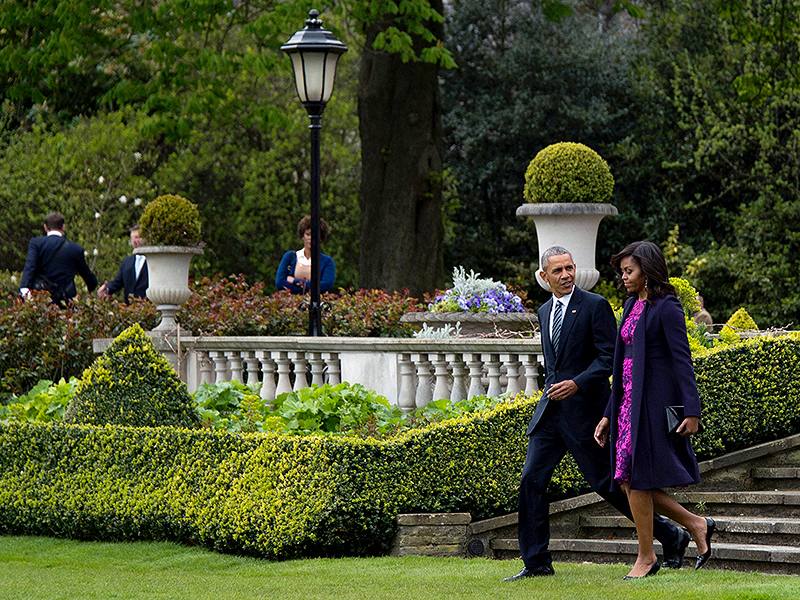 Later this evening, the Obamas will meet with the next generation of royals when
Prince William
,
Princess Kate
and
Prince Harry
host a special dinner at Kensington Palace.