They may goof around for the cameras in sweatbands at the end of their launch video for
Heads Together
, but for
Prince William
and
Princess Kate
and
Prince Harry
it is a serious matter.
The trio, who giggle after Harry suggests they "do a serious one" for the photographer, have joined up to spearhead a new campaign to end the stigma around mental health, their office announced on Sunday.
The biggest single project they have taken on in unison, Heads Together aims to "change the national conversation on mental wellbeing," the palace says. Their three-pronged approach, first
reported by PEOPLE
in February, will see them unite various charities, and their own key interests in the field, under one roof.
"Mental health is just as important as physical health," Kate, who has been championing children's mental health, says on the launch video. Meanwhile Harry, who has been concentrating on problems faced by service personnel, says, "We can all play our part by talking and listening to each other and helping each other find support."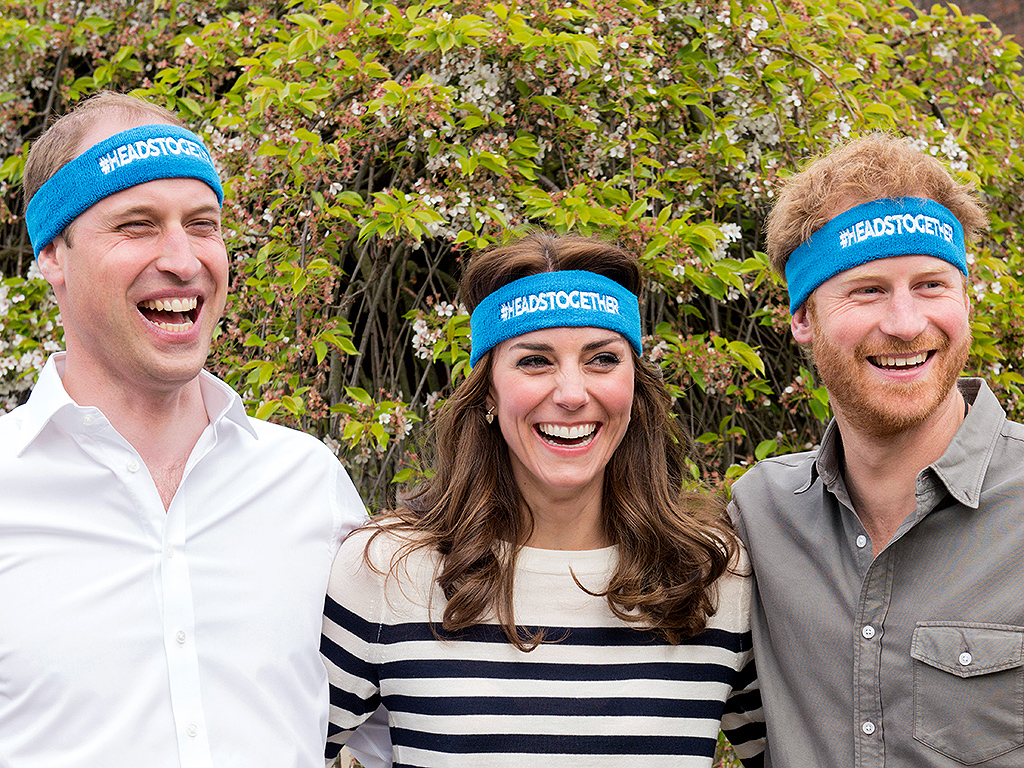 William, who has come across male suicide in his job as an air ambulance pilot and through his work focussing on the homeless, adds, "Let's get out heads together and change the conversation of mental health."
The team of mental health charities working with the royals are: Best Beginnings; CALM – The Campaign Against Living Miserably' Contact (a military mental health coalition); Mind; Place2Be; The Mix and YoungMinds.
And Heads Together is set to be the charity of the year at the London marathon in April next year.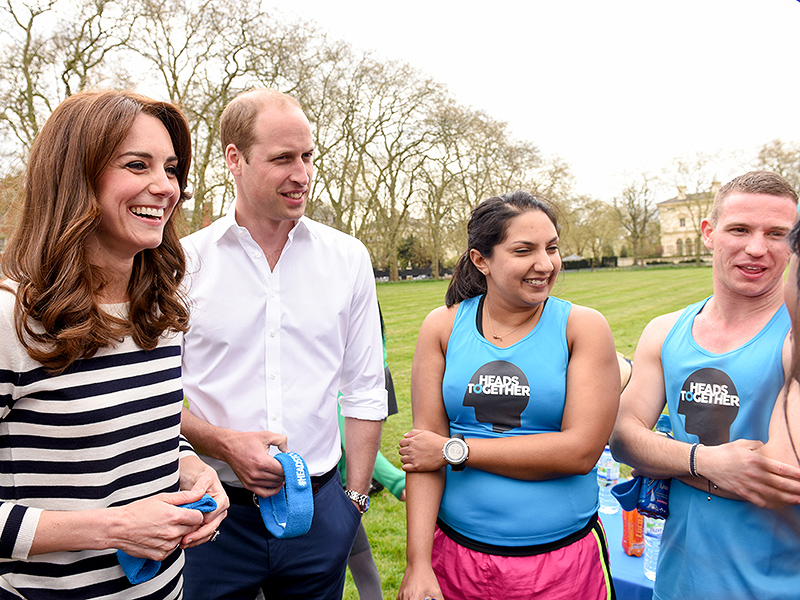 "Through their work with young people, emergency response, homeless charities, and with veterans, Their Royal Highnesses have seen time and time again that unresolved mental health problems lie at the heart of some of our greatest social challenges," says a spokesperson for the royals.
"They are passionate about tackling the stigma surrounding the issue," the spokesperson says. "Too often, they have seen that people feel afraid to admit that they are struggling with their mental health. This fear of prejudice and judgement stops people from getting help and can destroy families and end lives. They want to help change the national conversation.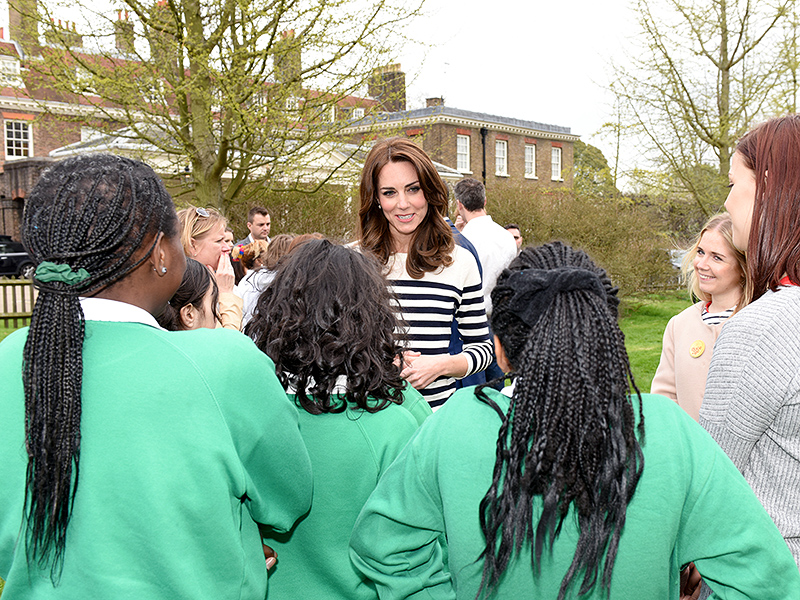 "They are incredibly grateful to be working with charities who have achieved so much in the fight against the stigma that surrounds the issue. They want the Heads Together campaign to build on the great work that is already being done across the country so that prejudice and fear no longer stand in the way of people getting the help they need. They want people to feel much more comfortable with their everyday mental wellbeing and have the practical tools to support their friends and family.
•
Want to keep up with the latest royals coverage? Click here to subscribe to the Royals Newsletter.
"Their Royal Highnesses would like to thank the Virgin Money London Marathon for making Heads Together their 2017 Charity of the Year. They cannot wait to see hundreds of runners hitting the streets of London next April to end the stigma on mental health once and for all."
In a statement, Catherine Roche, the chief executive of  one of Kate's charities,
Place2Be
says they are "delighted" to be part of the "ground-breaking Heads Together campaign."
She adds, "We firmly believe that it is never too early to start the conversation about emotional wellbeing. Creating school environments where children, parents and staff feel comfortable to talk openly about their mental health, and seek help when they need it, can help children to build up the resilience to cope with life's challenges. We hope this vital campaign will encourage open conversations between people of all ages and help put an end to the stigma surrounding mental health."
And Paul Famer, chief executive of
Mind
, which William and Kate have both visited, adds that this "signals their long-term commitment to the cause."
"Heads Together marks a landmark moment for mental health and we are proud to be part of the collaboration. This is also the first time that the London Marathon has chosen mental health as a cause and we can't wait to see the excitement build throughout the year. With one in four people experiencing a mental health problem each year, it has never been more important to tackle the stigma that surrounds this and support those who need it most."