In an intimate interview, Prince Harry speaks to PEOPLE about wanting kids, bringing his Invictus Games to America and how his mother, Princess Diana, continues to inspire him.
Subscribe now
for an inside look into how the royal is finding his purpose, exclusively in PEOPLE!
He's 31, but
Prince Harry
says he's starting to worry he's over the hill.
"Five years ago was the first time I actually started panicking, thinking to myself that I'm losing touch – that I don't play Xbox or PlayStation anymore," he
tells PEOPLE in this week's exclusive cover story
.
"And when I do, I play against other people's kids – they kick my arse. It's great fun, but I associate little things like that with being out of touch."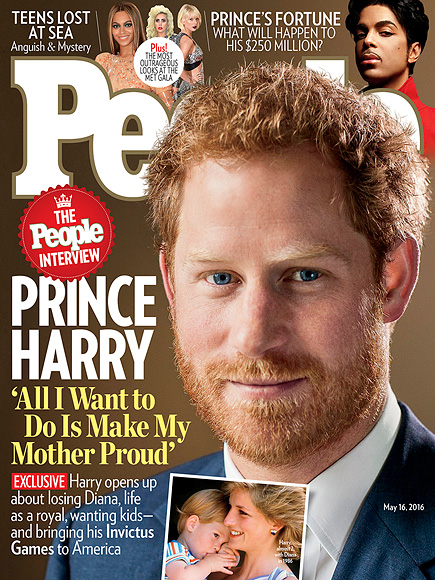 The royal, who is bringing his
Invictus Games to Orlando
on Sunday, wants to ensure he's still connected with the younger generation.
"If I want to carry on doing the things I love and trying to make a difference, I have to be engaged with kids, and they have to think, 'He's relatively cool, we'll go along with him,' " says Harry. "What I don't want to do is to turn up at a school and they say, 'Who's that joker? He's 31 years old and boring and doesn't have a clue!' "



• Want to keep up with the latest royals coverage? Click here to subscribe to the Royals Newsletter.

Tickets for the Orlando games can be purchased on the official games site.

To read the full interview with Prince Harry, pick up the latest issue of PEOPLE, on Friday