Amber Rose
is going into mama bear mode after
Kanye West
's Twitter rant.
On Wednesday, her ex West, 38,
started a social media fight
when he thought fellow rapper
Wiz Khalifa
, 28, dissed his wife
Kim Kardashian West
.
In a now deleted tweet, West mentioned Rose and Khalifa's 2½-year-old son Sebastian, writing, "You wouldn't have a child if it wasn't for me."
Rose, 32, slams West's war of words in an interview with the
Allegedly
podcast, set to be released Friday.
"I would never talk about kids in an argument," she tells hosts Matthew Cole Weiss and Theo Von of West, who's dad to daughter North, 2½, and son Saint, 7 weeks. "It just shows the type of person he is. Even him saying stuff about my son, I still didn't say anything about his kids. I'm not going to. This is ridiculous. They're innocent babies. You don't ever, ever talk about a baby, ever."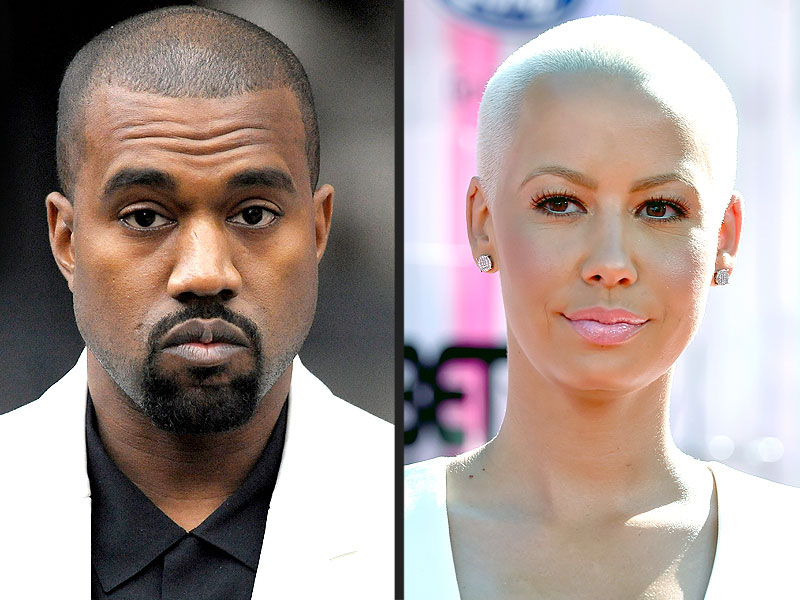 Was she surprised by the outburst?
"No, because I know him. I know he's a f---ing clown," she says. "I know him. The crazy thing is that he came out with a song I think last week saying I had my son for a meal ticket, and I didn't even say anything. I was just like man, he's a cornball. I'm not saying s---."
"I wouldn't have said anything if it was just between him and Wiz," she adds. "That's two grown men hashing it out. That's their business. I would have kept it cute and just minded my business, but you don't bring in my baby. That's so corny."
As for Rose's ex-husband, Khalifa got in the last word during a show Wednesday night in Buenos Aires, ending one of his songs by yelling, "F--- Kanye!"