Pope Francis
scolded an overzealous follower in Morelia, Mexico, who pulled on his hands and almost made him fall on top of a boy in a wheelchair.
The pontiff is known for his easygoing demeanor and close interactions with his followers but his usually friendly face took on a stern expression as he reprimanded the crowd member at a Mexican stadium. "No seas egoista! No seas egoista! (Don't be selfish! Don't be selfish!)" he said, according to Mexico's
El Universal
.
An announcement was later made to the excited crowd. "We are asking you to be careful," the announcer said. "Please contain yourself. Pope Francis wants to greet us, but if we pile up, it will be difficult to do so."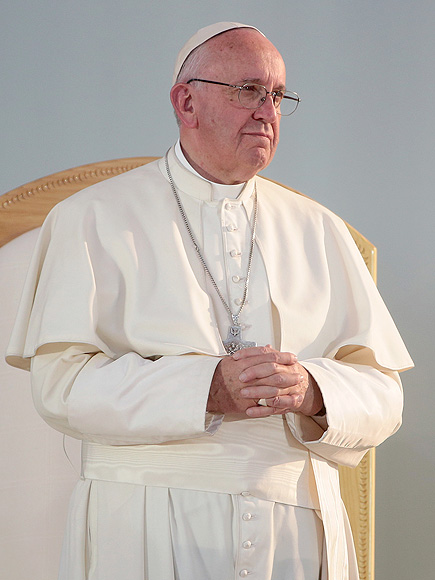 Hector Vivas / LatinContent / Getty
The pontiff will next visit with followers the notoriously violent city of Juarez, Mexico, on Wednesday before making his way to the U.S.-Mexico border in the city. He is expected to say a prayer and lay down flowers at the border fence in honor of the more than 6,000 migrant deaths on the U.S. side of the border between 1998 and 2013, according to
CNN
.
GOP front-runner
Donald Trump
has accused the pope of visiting Mexico for "political" reasons, suggesting Francis doesn't understand the "danger of the open border we have with Mexico."
"I think Mexico got him to [visit the border] because Mexico wants to keep the border just the way it is because they're making a fortune and we're losing," Trump said last week on Fox Business Network.
Vatican spokesman the Rev. Federico Lombardi responded to Trump's criticism in a statement Tuesday, saying, "The pope always talks about migration problems all around the world, of the duties we have to solve these problems in a humane manner, of hosting those who come from other countries in search of a life of dignity and peace."