All Pennsylvania grandmother Betty Ritchie wanted for her 85th birthday was to play in the snow – so that's exactly what she did.
In a video that has garnered over 1.7 million Facebook views, the beaming grandma is seen being helped to the ground by her daughter and son-in-law to make a snow angel.
"I've just always made snow angels with my kids and everything ... I just wanted to make an angel," Ritchie told
Today.com
.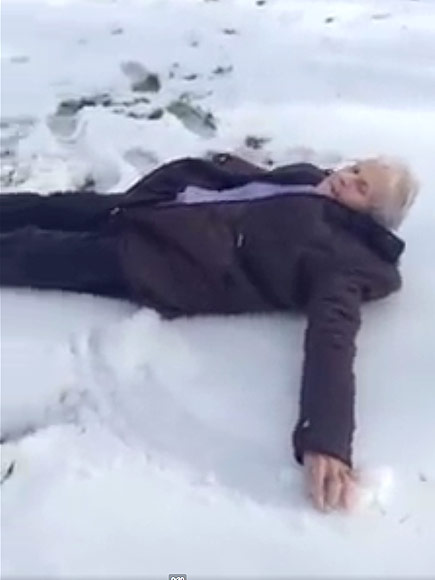 Sherry Spangler, one of Ritchie's six children, says her mother has always loved outdoor winter activities – especially making snow angels.
•
Need a little inspiration? Click here to subscribe to the Daily Smile Newsletter for uplifting, feel-good stories that brighten up your inbox.
"Every time it would snow she'd say 'Come on, we'll make snow angels.' That's just what we always did. We still do, even us big kids," Spangler, who uploaded the viral video to social media on Jan. 30, told the site.
Spangler says the public's heartwarming reaction to the video has helped her mother cope with the recent loss of her other daughter.
"She's been really down in the dumps ... We just think it's been a boost for her spirit. I said, 'Mom, you've brought a smile to a million people's faces,' " she said.
Sometimes, a simple snow angel can bring a lot of joy.