As the soft-spoken beautiful Southern blonde who won the hearts of fans during her seasons of
The Bachelor
and
The Bachelorette
, it seemed like
Emily Maynard
had it all. But for the former reality star, who dealt with depression, the death of her boyfriend and life as a single mother, the journey to find happiness has been far from perfect.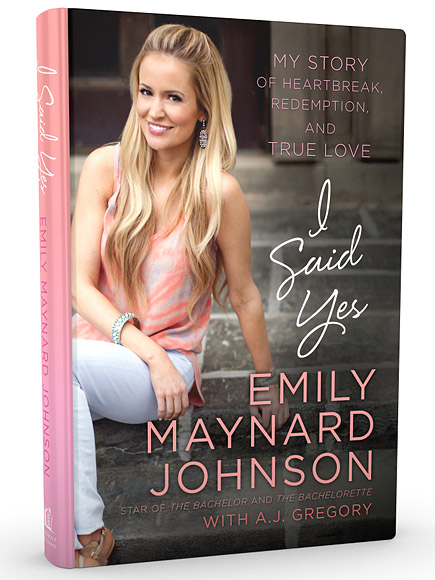 "Things haven't been super easy for me," Maynard, author of the new book,
I Said Yes
, tells PEOPLE exclusively in this week's issue. "As great as things are now, it's been a struggle for me. My life definitely isn't perfect. Is anybody's?"
After a "happy childhood," growing up in West Virginia, Maynard went to boarding school in Florida as a teenager. "That was really hard for me," she says. "I didn't feel like I fit in." Feelings of worthlessness and unhappiness deepened, and ultimately Maynard was hospitalized twice within a period of six months – once after she threatened suicide and once after she overdosed on prescription pain pills.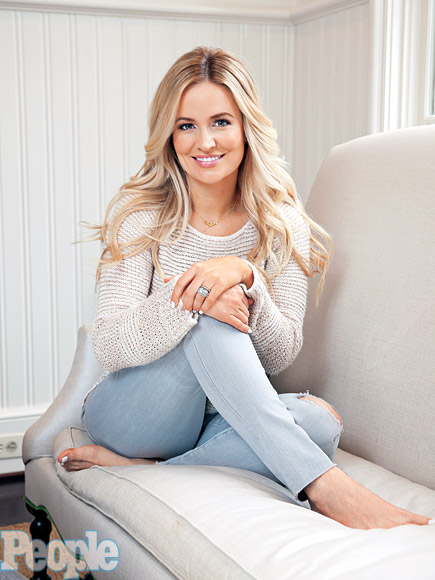 "It really was a cry for help," says Maynard, 30. "I never really wanted to end things. I just wanted attention. It makes me sad to think about. I was so focused on the part of my heart that was empty that I couldn't see beyond where I was."
Things started to look up for Maynard when she began seriously dating former NASCAR driver Ricky Hendrick, whom she had met when she was 16 and he was 21. After Maynard's graduation, the pair moved in together in Charlotte, North Carolina. Tragically, within months, Hendrick was killed in a plane crash and Maynard learned just days later that she was pregnant with their daughter.



"The first couple of years were so hard," says Maynard of life as a single mom to Ricki, now 10. "I didn't know if I was coming or going. I was lost. I went to therapists but I knew nothing they would tell me was going to make me feel better. Mine was an issue of the heart that I needed to work out myself. And I knew that time would do that."

When The Bachelor came along, Maynard jumped at the chance to try something new. She fell for Brad Womack and the pair got engaged in 2011, but split within months. Maynard gave love another the following year on The Bachelorette; on the season finale she was engaged to Jef Holm. They also ended things within months.

• For exclusive photos and much more from Emily, pick up the new issue of PEOPLE, on stands Friday. Emily's book, I Said Yes, hits stands March 1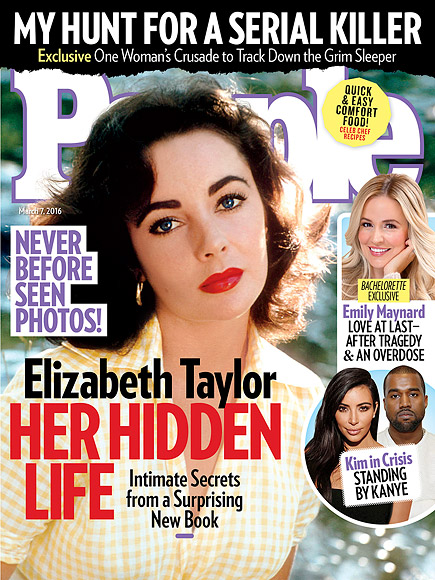 "I wanted that love so bad," says Maynard, a practicing Christian, of the pressure to make both of her made-on-TV relationships last. "I felt like there was something wrong with me if I couldn't make it work. But I look back now and see that the times I felt the lowest, God was still there for me, planning something better than I ever could have imagined."
That something is Tyler Johnson, an old friend with whom Maynard reconnected after
The Bachelorette
.
"Tyler is my very best friend," she says. "When he proposed, I was sobbing!"
The pair wed in June 2014
and
welcomed son Jennings
last July. Now, Maynard says she's finally found the happiness she dreamed of.
"It's silly, but going to a restaurant and saying, 'Family of four' is so exciting to me," she says. "Forever I thought it was going to be just me and Ricki. To see Ricki playing with Jennings and seeing her feel so loved is really cool for me. My life is exactly what I wanted so many years ago."