Defense attorneys for the Nashville Marriott suggested on Tuesday that sportscaster Erin Andrews's career has thrived since a stranger secretly filmed her nude in 2008 and posted the video online.
Andrews, 37,
is filing a civil suit
against the Marriott for $75 million. A man in the adjacent room to hers, former delivery truck driver Michael David Barrett, shot the video. Andrews says that she would have called the police had she known Barrett requested a room next to hers.
Defense attorney Marc Dedman, who led the cross-examination of Andrews on Tuesday, asked Andrews about the endorsements she has received since the video went viral in 2009. Andrews confirmed she has received endorsements from Reebok, Degree deodorant, Mountain Dew and Victoria's Secret.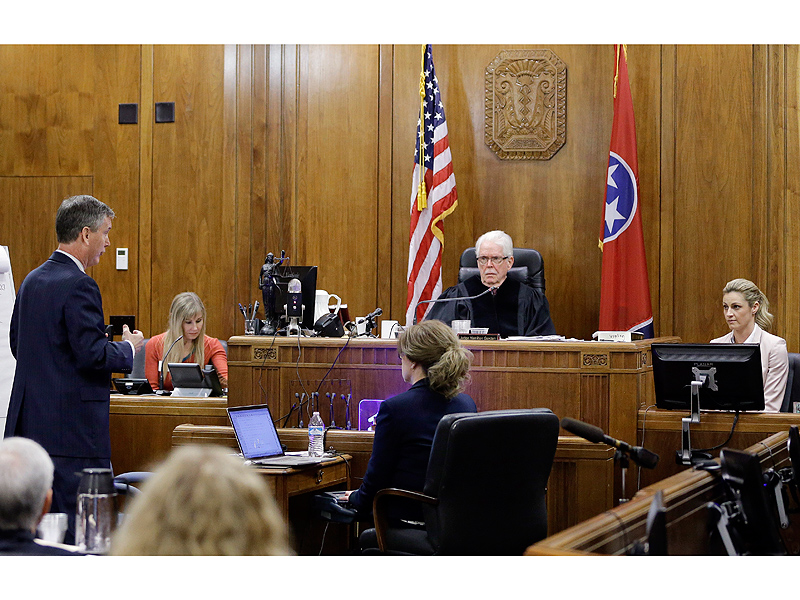 Dedman also asked her about her contracts with her employers: Andrews used to work for ESPN but now works for Fox Sports.
"You got a second contract with ESPN, right? And it was a better contract than you had the first time, right?" Dedman asked her.
"Yes," Andrews answered.
"After that you got a contract with Fox Sports, right? And that was a better contract than you had with your second contract with ESPN, right?" Dedman asked.
Andrews again answered "Yes."
Dedman also asked Andrews if she felt people respected her less after the video was released. Andrews said that she knows people thought less of her. But she added, "I think people think I'm brave for standing up to the Marriott," she said.
•
Want to keep up with the latest crime coverage? Click here to get breaking crime news, ongoing trial coverage and details of intriguing unsolved cases in the True Crime Newsletter.
On Monday, Barrett, who pleaded guilty to stalking in 2009,
testified
that his motivation for filming the video was financial, and that he was "not proud" of what he had done. He told the court how he called the Marriott's front desk and requested to be put next to Andrews' room, which Andrews was not made aware of.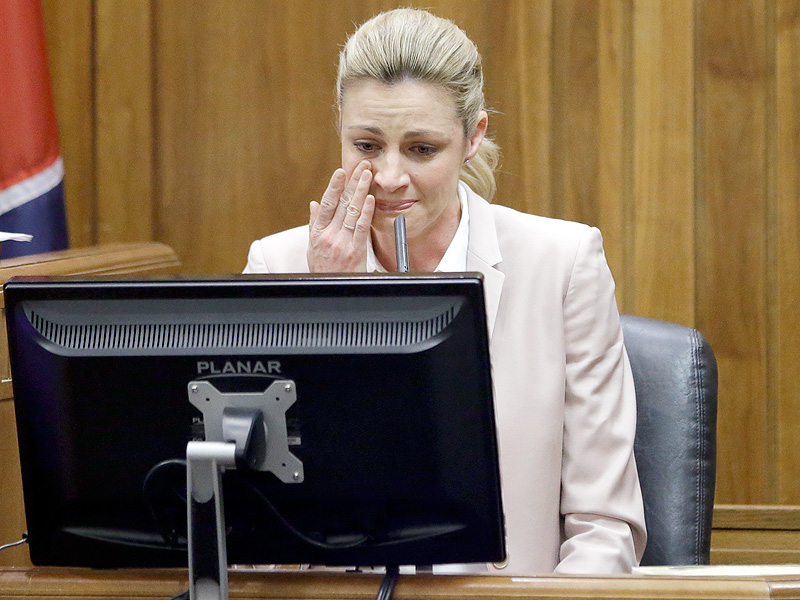 During her testimony, Andrews told the jury how the video could have been stopped had the hotel informed her of Barrett's request.
"The Nashville Marriott could have just called me and said, 'We're putting this man that requested to be next to you [next door]: Is this okay?' And I could have called the cops and we could have caught him and could have stopped this," she testified.
On Tuesday,
Andrews testified that her career has enabled her to cope with the aftermath of the video's release.
"I feel like if I can do the top NFL game, and I can work the World Series and hand out trophies, then people will forget. I feel like if I can compete on Dancing with the Stars and make it to the finale and host the show and have all these things on my plate ... people will forget ... and hopefully I will forget."