Don't mess with
Kendall Jenner
!
The model, 20, got into a scuffle Thursday night in Paris outside L'Arc nightclub, allegedly throwing a punch at a paparazzo after he apparently got too close to her and bestie/fellow model
Gigi Hadid
, 20.
Jenner's bodyguard stepped in to intervene, holding back the
Keeping Up with the Kardashians
star and Hadid. The bodyguard also restrained the photographer.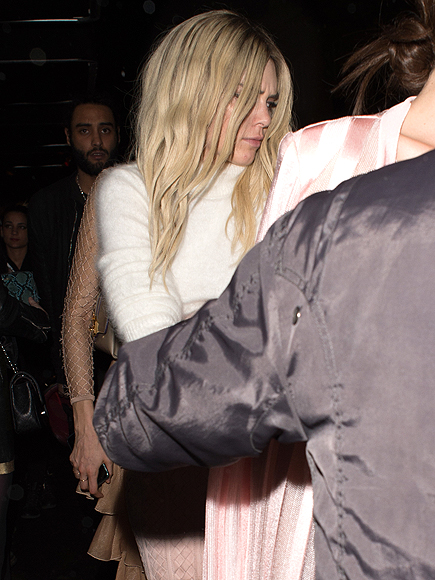 Earlier in the day, Jenner
ruled the runway
at the
Balmain
Fall/Winter 2016 collection
, opening (and closing!) the show, before celebrating at the fashion house's star-studded afterparty at Restaurant Lapérouse.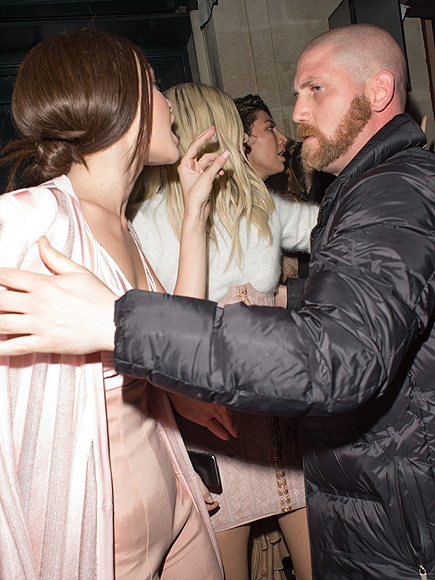 The supermodel hasn't been shy when it comes to expressing her feelings about the paparazzi: In a recent post on her
website and app
, Jenner wrote, "There are definitely moments when the paparazzi scare me."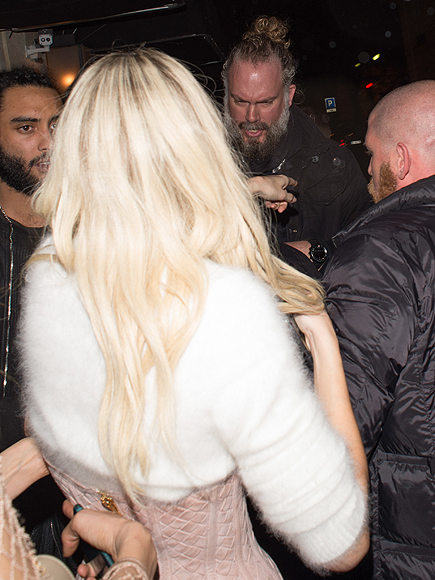 "I'm always more worried about other people's safety, especially when they're driving," she said. "For example, if the paps run a red light – all twelve of them – and almost kill someone else, I'll definitely tell them off. I stop, tell them to pull up next to me and I say, 'You a--holes! Not only are you going to kill yourself, but you're going to kill innocent people around you.' I just go off on them. And their responses are, 'Well, then don't run away from us.' I'm not running from anyone – I'm just living my life! I'm not speeding away from them because how can I escape twelve paparazzi? I can't. It's kind of impossible."
VIDEO: Kendall Jenner and Gigi Hadid Kill it on the Red Carpet
Jenner said often it becomes "overly invasive."
"When I literally have ten paps waiting outside my house every single day – that's legit stalking," she said. "The fact that I don't have any say in it is frustrating. I understand that I'm a public figure, but it becomes very dehumanizing to have zero privacy. No matter what my title is or what I do, I'm still just a normal person who deserves normal privacy."
Luckily, her friends have her back: "I have a small group, so I don't have to juggle a bunch of people and have them try to understand it."
"But, the people who are in my life and stay in my life have at least somewhat of an understanding – they get it. It's actually kind of nice; some of my friends forget it's even a thing. We'll be hanging out and they'll suggest we go to the mall and I'm like, 'Yeah!' Then we go and they forget that the paparazzi are even an issue," she added. "It's so refreshing to have friends like that. Everything has its benefits and setbacks, I guess!"