On Thursday,
PEOPLE confirmed
that former
19 Kids and Counting star
Josh Duggar
has left rehab.
The 28-year-old reality star
sought treatment
at a faith-based rehabilitation center in Rockford, Illinois, in August after
confessing
to a secret pornography addiction and being unfaithful to wife
Anna Duggar
. The revelation of infidelity came just months after
the family was rocked
by reports that Josh improperly touched underage girls as a teenager.
While the eldest of the 19 Duggar kids' indiscretions were scrutinized in the public eye, a number of family members have spoken to PEOPLE about coping with the bombshell revelations and how the scandal has changed their lives.
Here, we look back at what the close-knit family had to say on life post-scandal:
Michelle and Jim Bob Duggar, in a May statement to PEOPLE
"Back 12 years ago our family went through one of the most difficult times of our lives. When Josh was a young teenager, he made some very bad mistakes, and we were shocked. We had tried to teach him right from wrong. That dark and difficult time caused us to seek God like never before."
"Even though we would never choose to go through something so terrible, each one of our family members drew closer to God. We pray that as people watch our lives they see that we are not a perfect family. We have challenges and struggles every day. It is one of the reasons we treasure our faith so much because God's kindness and goodness and forgiveness are extended to us – even though we are so undeserving. We hope somehow the story of our journey – the good times and the difficult times – cause you to see the kindness of God and learn that He can bring you through anything."
Anna, in the same statement
"I can imagine the shock many of you are going through reading this. I remember feeling that same shock. When my family and I first visited the Duggar home, Josh shared his past teenage mistakes. I was surprised at his openness and humility and at the same time didn't know why he was sharing it. For Josh, he wanted not just me but my parents to know who he really was – even very difficult past mistakes."
"He continued to do what he was taught. [I know] who Josh really is – someone who had gone down a wrong path and had humbled himself before God and those whom he had offended. Someone who had received the help needed to change the direction of his life and do what is right."
Amy (Duggar) King, in August
"I gave Anna the biggest hug on the planet. I just wrapped my love around her."
Amy, in September
"There's been so much heartache and pain, and it's just a really rough time. But my family is closer now than it ever has been. It meant the world to me to have them there."
"It's like, let's all come together and be happy in the moment. There's something to be happy about." •
For more on the Duggars' lives these days, pick up this week's issue of PEOPLE, on newsstands now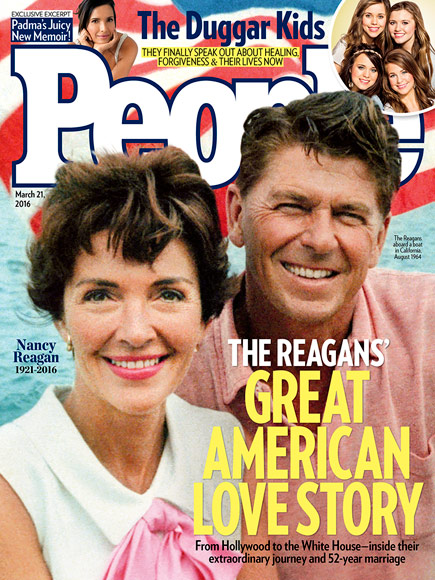 Jessa (Duggar) Seewald, in her November cover story
"Despite the difficult times my family faced over the last few months, I can't tell you how excited I am to be a first-time mom. Ben and I can't stop smiling."
"Sometimes it is uncomfortable, the things you see, the things you read, especially when things are reported in an inaccurate way – it's not always nice. I don't Google my name. There's no reason for that, or to look to other people for that validation. We know who we are and find joy and satisfaction in God."
Amy, in February
"Josh was a sweetheart little boy. Growing up we lived within walking distance. I stayed at my grandparent's house a lot and Josh would walk over in the snow or the rain, whatever to come and play."
"We'd share birthdays together. We really tried back then to make it a big happy family. We try our hardest to do that now, it's just circumstances sure have changed lately."
"[When the cheating scandal broke] it felt like a funeral around my family. It was a whole new level of betrayal. He's like a roller coaster that went off track. It's heartbreaking. I hope he's getting help.
Joy-Anna Duggar, in the family's March cover story
"I have forgiven him and I feel that, but the trust is not there."
John-David Duggar, in the family's March cover story
"Forgiveness is not a feeling; it is a choice. I have sinned in my life, so I have no right to go around carrying a grudge. Once you forgive, you have to move on. It doesn't mean you are just going to trust somebody – no. It is going to take a while to build trust – a long time, years."
Jessa, in the family's March cover story
"I definitely have forgiven Josh. It is a process, though, that you have to work through in your heart. And trust is not quickly rebuilt. It is something that takes a while. We love him very much, though, and we are very hopeful for the future."
Jana Duggar, in the family's March cover story
"Even though all this happened, we still want the same things moving forward. You're not going to marry a 'perfect' person; we aren't perfect ourselves!"
Ben Seewald, in the family's March cover story
"I love Josh and I want the best for him. There are a lot of people who have been hurt in this situation. I want to look for ways to help heal the situation for Josh and for Anna and their kids especially."
Joy-Anna, in the family's March cover story
"Our family has grown closer through all of this. Most families you'd think wouldn't. But I think God has been so good through my parents' wisdom and each of my siblings being uplifting and encouraging each other. With each other we can get through anything. "
John-David, in the family's March cover story
"Yes, it's been tough, and I wouldn't necessarily want to go through something like it again, but I hope we can help others through the things we have learned. I think that a lot of people feel they can relate to us. Maybe we can share things from our faith and be able to come out on the other side of this thing."