Kelly Ripa
is back!
The star returned to
Live! With Kelly and Michael
Tuesday, taking a seat at the co-hosting desk with
Michael Strahan
for the first time since he announced he was leaving the morning talk show last week.
Ripa first walked out holding hands with Strahan, then addressed the audience solo.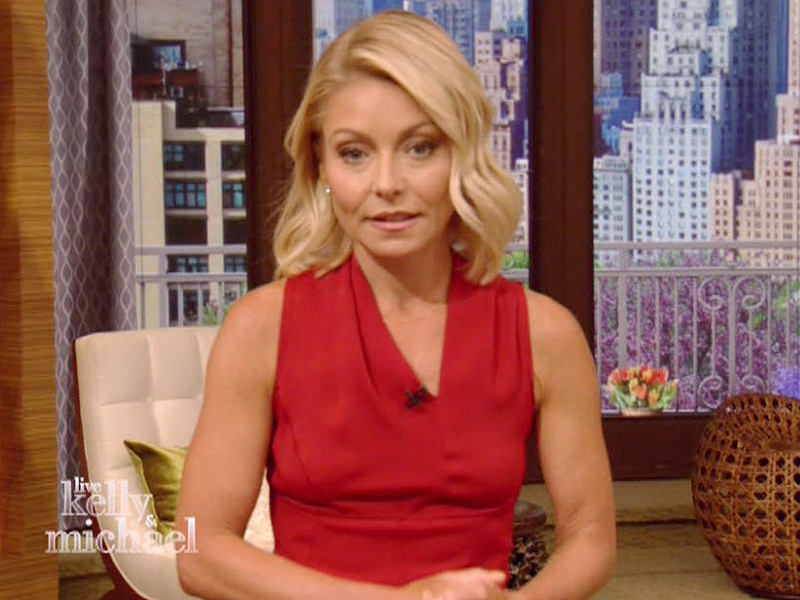 "Guys, guys guys, guys – our long national nightmare is over," she joked. "Look, I am fairly certain that there are trained professional snipers with tranquilizer darts in case I drift too far off message."
"I want to honestly and sincerely thank you for welcoming me back to the show, the show of support to this bizarre time has been overwhelming," she continued. "I needed a couple of days to gather my thoughts. After 26 years with this company I earned the right. ... In that timed I gained some perspective. I always speak from the heart so I didn't want to come out here and say something I regret."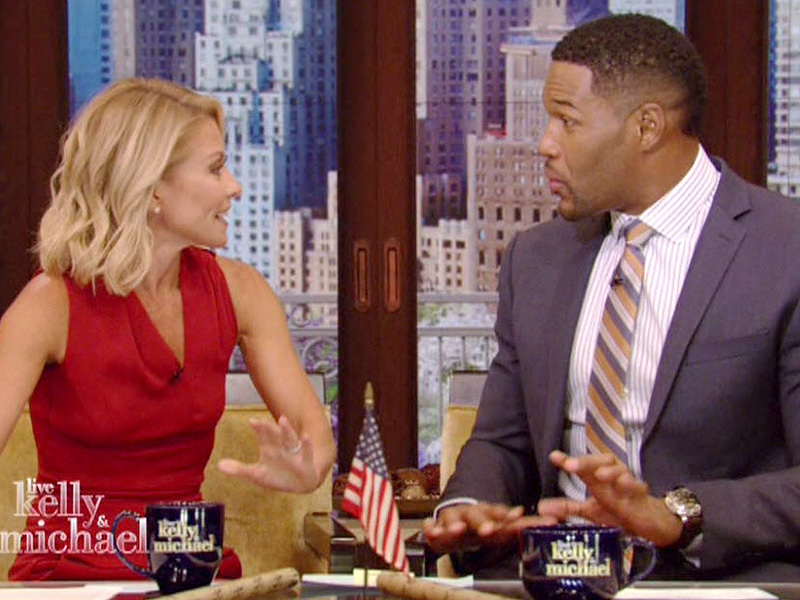 Ripa also noted that this sparked a discussion of "communication, consideration, and most importantly, respect in the workplace."
"Since we're being honest, I don't consider this just a workplace – this is my second home," she said. "This is a place that I devoted myself to, not just because of you, our loyal viewers but because of all of the producers and the crew who work on this show. We have an incredible team and we are devoted to one another. We are family."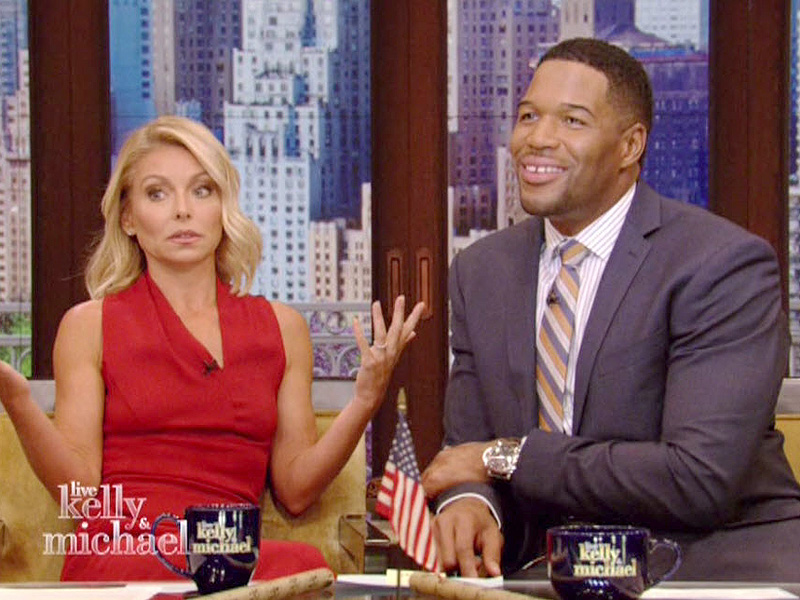 Ripa said "apologies have been made" and reassured her fans that the network had confirmed that
Live!
"is a priority."
"There is a commitment to this show and the people that work here and most importantly the viewers who have watched us for years," she said.
Ripa also took a moment to congratulate her co-host.
"I am thrilled for Michael, this is a tremendous opportunity and I couldn't be and we couldn't be more prouder of you and everything we've accomplished together," she said. "Back to the show, this is entertainment! It's supposed to be entertaining."
Added Strahan: "I'm so happy you're back. And one thing I know about you is, you love this show. You love the fans. You love this staff. I love you. ... And this show has been transforming for me. And I know this show will live on because you are the queen of morning television. And I'm right down the street. You need me, I'm coming back to help out!"
Ripa added with a laugh: "How dare you?
Oprah
is the queen of television."
And though the show's opening mostly had an air of seriousness to it, Ripa did get in a quip during a call-in game – when a viewer couldn't recall a piece of trivia from yesterday's show (which
Pretty Little Liars
'
Shay Mitchell
guest co-hosted), Ripa quipped, "Don't ask me, I wasn't here!"
Strahan, 44, revealed one week ago that he was
leaving
ABC's
Live!
to join the network's
Good Morning America
as a full time co-anchor in September.

An insider
told PEOPLE
last week that Ripa only found out about her co-host's departure as the news was breaking Tuesday: "She was told at the same time as the rest of the world was learning via press release, and she was told in a room full of suits, and Strahan just sat there, mostly mute."
Multiple sources told PEOPLE that Ripa, 45, was
"completely blindsided"
by the news and felt
"betrayed and hurt."
In the days following the announcement, Ripa
did not appear
on
Live!
, and Strahan hosted the show with
guest co-hosts
Ana Gasteyer
,
Erin Andrews
and Mitchell.
"She is showing them as much respect as they showed her," a source told PEOPLE at the time of Ripa's noticeable
absence
from the show. "She knows that by not showing up she is showing the world that she is hurt and upset, and she is fine with that – she doesn't care if people know that."
Of Strahan, a different source
told PEOPLE
the
former NFL pro
was "hurt by her reaction, of course."
WATCH: A Look Back on Michael Strahan's Greatest Career Moments
"The very public way she's handling this. You can't not show up for work. If you're going to have a meltdown you don't do it publicly," the source said.
Over the weekend, PEOPLE
exclusively confirmed
that Ripa would be back on
Live!
Tuesday and that the star had emailed her staff Friday evening about her planned return.
"I wanted to thank you all for giving me the time to process this new information. Your kindness, support and love has overwhelmed me. We are a family and I look forward to seeing you all on Tuesday morning," she wrote.
On Monday, a source
told PEOPLE
the time off helped Ripa regroup.
"Having a few days away from things was very helpful for Kelly," said the source. "She is glad she had the time with [her husband]
Mark [Consuelos]
to celebrate their anniversary and to think about things with the show."
Another insider previously
told PEOPLE
Strahan was excited to have Ripa back on the show.
"He never wanted any of this to happen," the source said. "He got why she was mad but it was out of his control. He spent the last few days
reaching out
because he wanted her to come back."
"He was prepared to go on by himself if he had to, but he is relieved that it all worked out," added the source.
Live! With Kelly and Michael
airs weekdays (check local listings).