Chrissy Teigen
made a face once.
It got her turned into a meme
.
She would like you to know that she wasn't making that face again Sunday night at
the Academy Awards
during Sarah Silverman's segment.
I was making the face from the Stacey Dash moment ahhhhhhh not Sarah!

— christine teigen (@chrissyteigen) February 29, 2016
•
Check out PEOPLE's full Academy Awards 2016 coverage and complete winners list!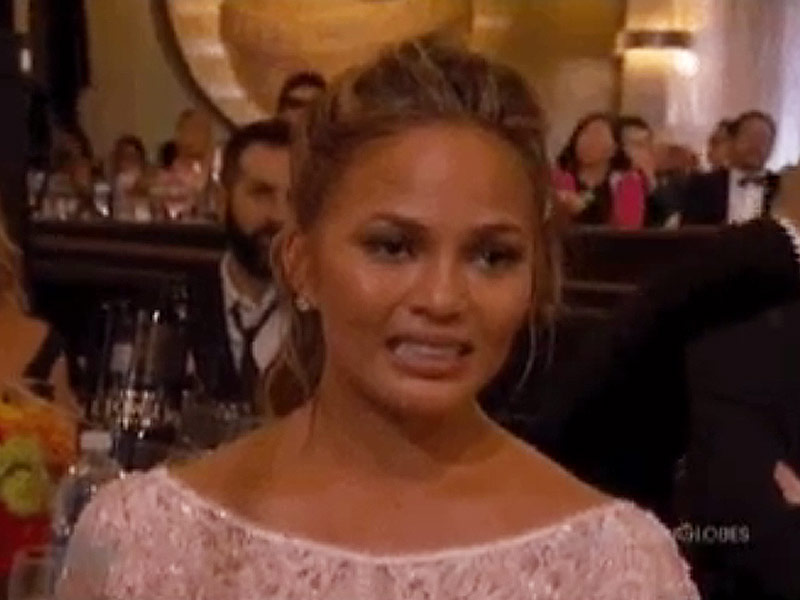 However, she
was
making it at
that Stacey Dash bit
.
@chrissyteigen ily pic.twitter.com/iZ1htIw5F6

— Amanda Edlund (@emandaadlund) February 29, 2016
And once again, she spoke for all of us. This year's Oscars ceremony hasn't given us much in the way of
Frances McDormand reaction shots
, so we'll have to make do with misplaced Teigen shade. We'll live. Anything's better than
Jonah Hill dressed as a bear
.