They've conquered the latest movie circuit, so what's next for Hollywood's best and brightest?
Sunday's
Academy Awards
marked the end of awards season, with stars like
Leonardo DiCaprio
and
Brie Larson
walking away with the night's top honors.
How will the decorated victors follow up their groundbreaking work? Here's what the 2016 Oscars' acting and directing honorees have next on their slate.
Leonardo DiCaprio
Leonardo DiCaprio
finally nabbed an Oscar after five nominations, taking home the
Best Actor
statuette on Sunday.
DiCaprio's impassioned acceptance speech about climate change is actually closely tied to his new project. According to
The Revenant
star's rep, DiCaprio is hard at work on an yet-to-be-named environmental documentary.
"They are almost wrapped and headed into edit," the actor's rep tells PEOPLE.
The doc is a part of DiCaprio's multi-year, multi-project deal with Netflix, which was
announced last year
.
DiCaprio told
Parade
last month that he's filmed interviews in Paris, Argentina and the Arctic for the film. "It was an eye-opening experience," he told the magazine.
Sources confirmed to
Variety
last summer that the actor will also star in Marin Scorsese's adaptation of
The Devil in the White City
as serial killer H.H. Holmes.
Brie Larson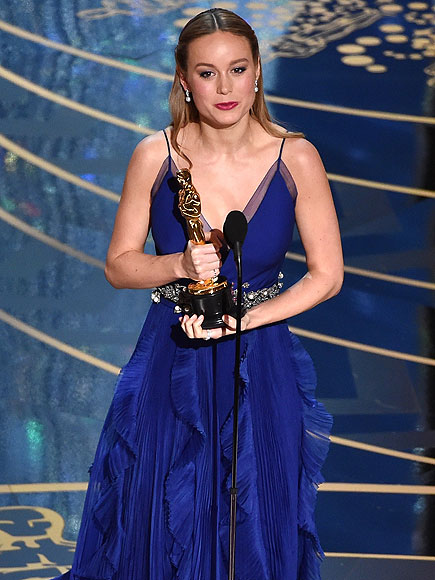 Brie Larson
is officially stretching past her indie-film beginnings following her
Best Actress
win for
Room
.
The actress is currently filming the blockbuster
Kong: Skull Island
with
Tom Hiddleston
. The latest installment in the King Kong saga finds Larson as the female heroine.
Due out March 2017, Larson was filming
Kong
in Queensland, Australia,
as recently as two weeks ago
.
Other upcoming features include
Free Fire
, which casts Larson as a woman caught in the crossfire between two Irishmen and a gang in late-1970s Boston, according to
Deadline
. The movie is expected to be released sometime this year after being acquired by Alchemy in late 2015.
It was also
recently announced
that the 26-year-old is in talks to replace
Jennifer Lawrence
in Lionsgate's big-screen adaption of
The Glass Castle
.
Alicia Vikander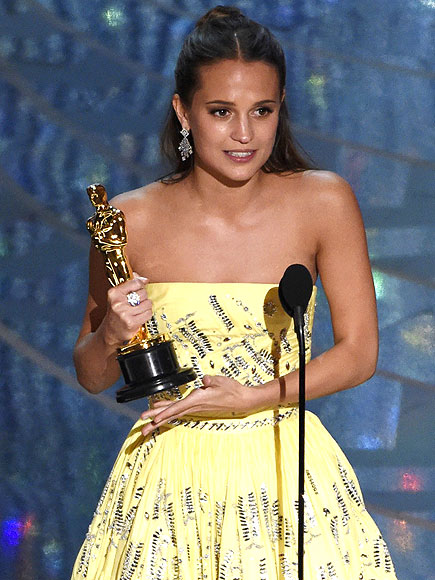 Chris Pizzello / Invision / AP
Relative Hollywood newcomer
Alicia Vikander
solidified herself as Hollywood's new It Girl by winning
Best Supporting Actress
on Sunday for her role in
The Danish Girl
.
The 27-year-old Sweden native will star in another period drama called
Tulip Fever
with fellow Oscar winner Christoph Waltz, due for wide release this year after being
screened at Cannes in 2015
.
Most notably, Vikander will team up with
Matt Damon
in the
latest Jason Bourne installment
, aptly titled
Jason Bourne
and due out July 29.
Vikander's film with boyfriend
Michael Fassbender
,
The Light Between Oceans
, is also set to be released later this year.
Mark Rylance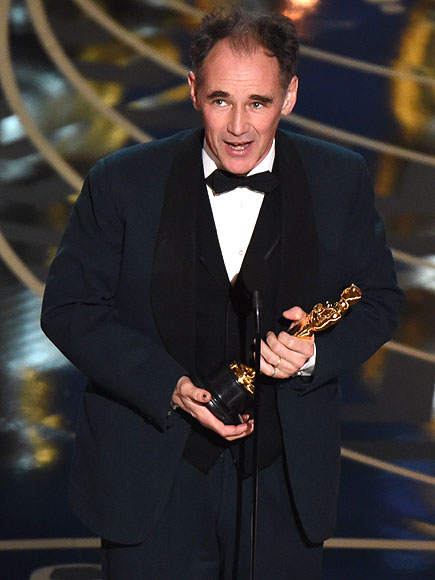 MARK RALSTON / AFP / Getty
Mark Rylance
, 56, followed up his
Best Supporting Actor
win for
Bridge of Spies
with an
Olivier theater award
nomination for best actor in
Farinelli and the King
on Monday.
Rylance, a three-time Tony Award winner, is also currently performing in an off-Broadway production of
Nice Fish
through March 27 at St. Ann's Warehouse in Brooklyn, New York.
On the film front, he'll return to the big screen in Steven Spielberg's adaptation of Roald Dahl's children's classic
The BFG
as the voice of the giant in July 2016.
Alejandro González Iñárritu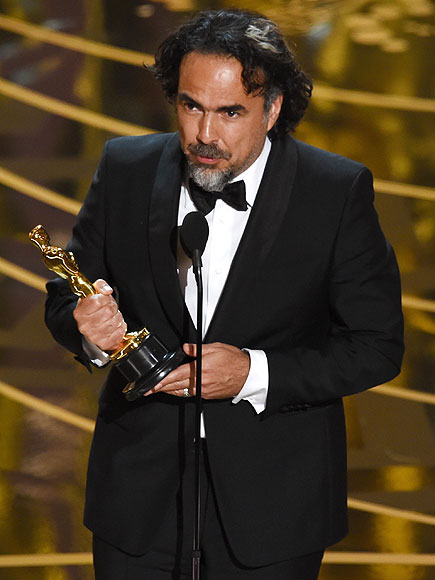 Best Director
winner
Alejandro González Iñárritu
has four other Oscars to his name, so it would come as no surprise if stars were scrambling to work with the 52-year-old.
Iñárritu is signed on to write and direct several episodes of Starz's new series
The One Percent
with Ed Helms, Ed Harris and Hilary Swank, according to
Variety
. Plans were in place to start shooting the 10-episode debut season by the end of the first half of 2016.